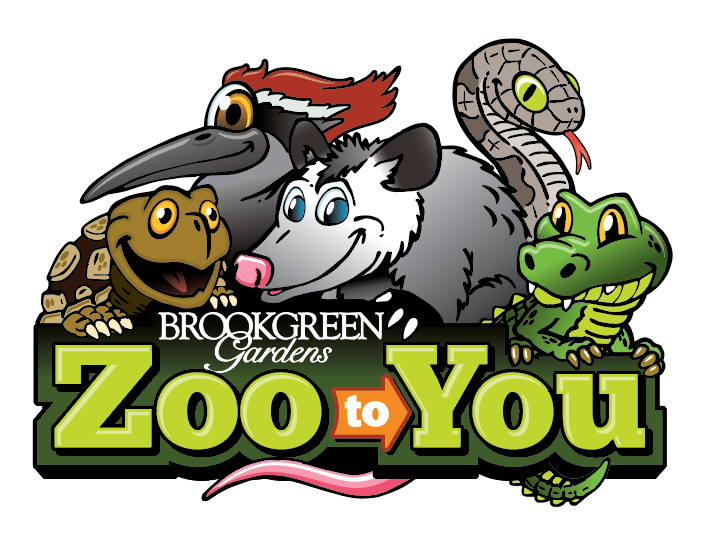 Let us bring the Zoo To You in an educational and unforgettable adventure that can be adapted to fit any group's needs. Our traveling, inquiry-based program visits schools, libraries, senior centers, daycare centers, and other community organizations.  Every program includes live animals such as birds, reptiles, mammals, among others.  (Due to the needs of our animals, we cannot guarantee a specific animal species for your program.) For groups under 30, audience participants can touch select animals. We also bring biofacts (animal-related artifacts) to provide a hands-on experience for the audience.
Program Fees:
$120.00 for 1-hour program or 2-30 minute programs
$80 for an additional consecutive program
Travel Fees: 
$25.00 (round-trip mileage of 50 miles or less)
$50.00 (round-trip mileage of 50-100 miles)
$75.00 (round-trip mileage of 100-150 miles)
MEET AND GREET
Having a fair or other large event? Our meet-and-greet sessions are ideal for functions where people will be moving around rather than seated classroom-style. We will bring 3 to 5 live animals for guests to interact with and learn about in a more informal way. Our handlers will remain stationary and let guests stop to meet the animals as they stroll past.  At some venues, the handlers may be able to move around with some of the animal ambassadors, depending on crowd size.  (2 hours for $200, plus mileage).
To plan your Zoo To You visit, please download the registration form and contact the Coordinator for Nature Education Development, Stephanie Atkinson, via our contact form (choose "education" as your category) or by calling (843) 235-6055. Registration is required three weeks in advance.