Your gift enables Brookgreen Gardens to share its collections and programs with hundreds of thousands of visitors from around the world each year. There are many ways to donate to Brookgreen, and we are deeply grateful for your generosity.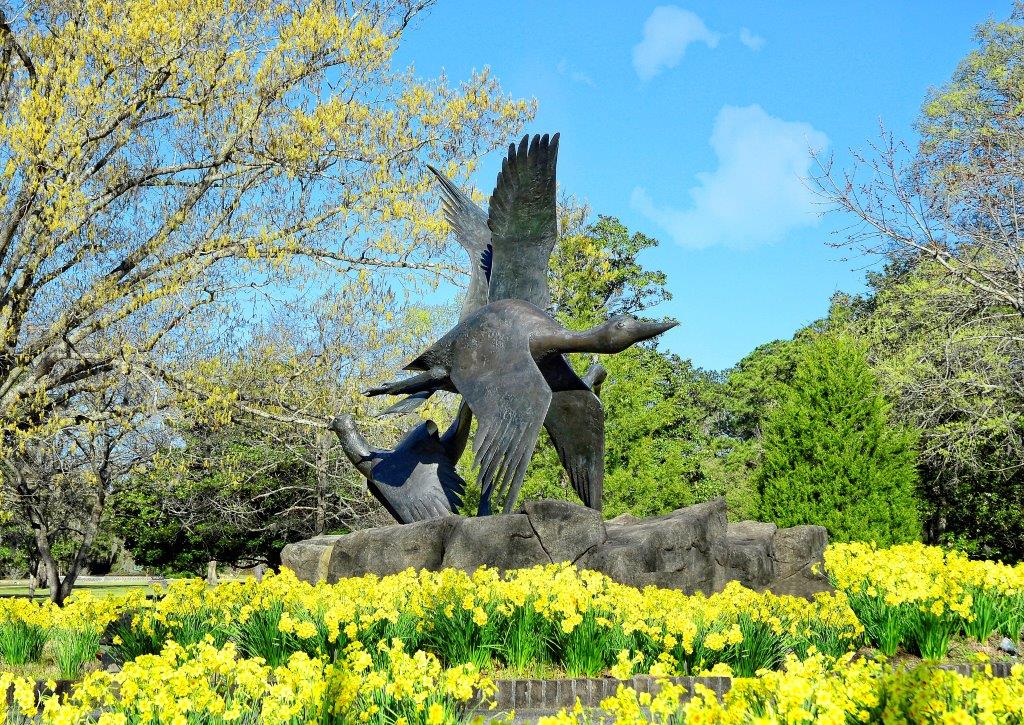 Annual Fund

Your fully tax-deductible gift supports Brookgreen Gardens' mission and most pressing needs, including its gardens, educational programs, exhibitions, Lowcountry Zoo, and the care of its collections.        Give Now
pictured: Heron, Grouse, and Loon by Elliot Offner, second version of a 1992 bronze sculpture, 2001
Curator's Circle
Our Curator's Circle Art Tours are open to all Brookgreen Gardens members at the President's Council level and above who have become members of Brookgreen's exciting new Curator's Circle. For more information, please see our Curator's Circle brochure with its 2020 Calendar of exclusive art events. See information about the upcoming Curator's Circle trip to Colorado.
Memorial and Tribute Gifts

A gift in memory or in honor of a loved one will be recognized with a special Brookgreen Gardens card to notify loved ones. Give Now
Memorial Bells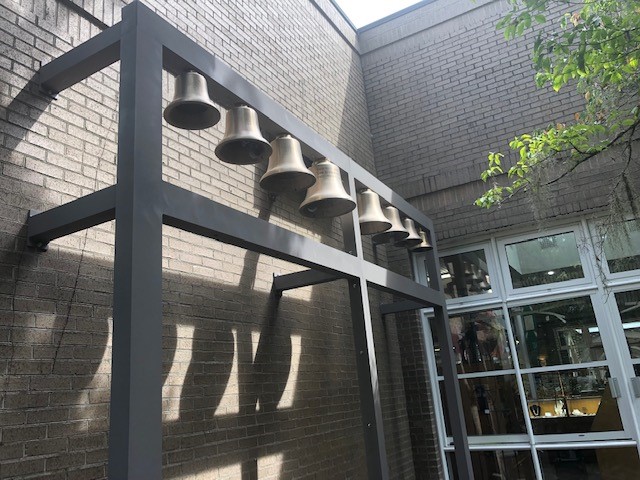 The chime of Brookgreen Garden's new installation of Brookgreen Bells softly echoes through the gardens. The installation has been donated by Harmannus van Bergen and Family. Families wishing to memorialize loved ones may consider sponsoring one of sixteen bells. Memorial names will be displayed on a nearby plaque that will stand in recognition of donors and their loved ones. The Brookgreen Gardens Bells provide that special recognition and adds a pleasant element of joyful sound for the thousands of visitors to the Gardens each year. Give a Bell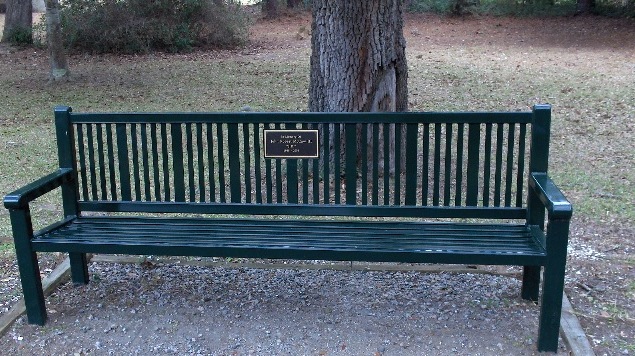 Memorial Bench 

A Brookgreen Gardens Memorial Bench offers a lasting tribute and a place of rest and reflection for Gardens' visitors. This 8-foot steel reading bench includes a solid bronze plaque with up to five lines of your text. It can be placed in a location of the donor's choice. Give a Bench
Tree Gifting Program

Honor or remember a loved one by gifting a new tree to complete the Arboretum's unique oak collection or naming a majestic tree of excellent health already growing in the Arboretum at the heart of Brookgreen Gardens. Your gift will include the planting of new trees, maintenance for the life of the tree, and an engraved bronze plaque.
Special Project Gifts

Your gift can support a range of special initiatives and programs at Brookgreen Gardens. Among these are exhibition and collections support, educational programs, the Lowcountry Zoo, and capital projects. Please contact us to discuss these gifts, many of which are also naming opportunities.
The Legacy Council

The Legacy Council recognizes donors who have made exceptional commitments to the future of Brookgreen Gardens by including it in their estate plans. Your legacy gift will work to keep the gardens flourishing in your name beyond your lifetime and may also provide current tax and income benefits. When you notify Brookgreen of your planned gift intention, you become eligible for membership in The Legacy Council. You will receive invitations to special events, and, for those who grant permission, recognition in Brookgreen Gardens' Annual Report and The Wall of Honor. Download Legacy Council Brochure
Adopt An Animal or A Sculpture 

A favorite way to honor someone special and to support Brookgreen Gardens is adopting your favorite animal or work of sculpture. Gift levels range from $150 - $1,000 per year, and we send a special package including a certificate of adoption, a picture, a fact sheet, and complimentary passes to visit the adoptee. These are wonderful gifts for birthdays, holidays, and other special occasions.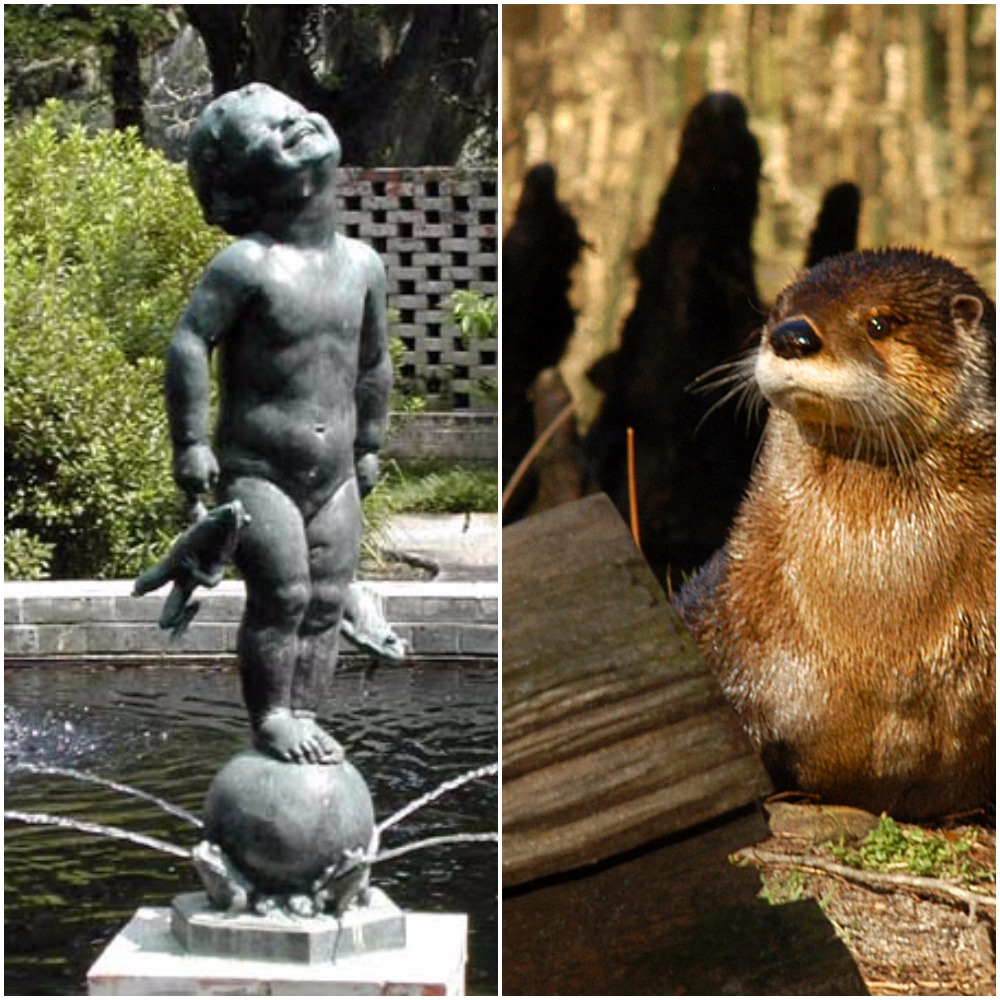 For further information or assistance in making your gift, please call Brookgreen Gardens' Development Office at 843-979-6076 or select Giving on our Contact form.
Brookgreen Gardens is a 501(c)3 nonprofit organization. Your gift is fully tax-deductible to the extent provided by law.
Make checks payable to Brookgreen Gardens and mail to:
Development Office

Brookgreen Gardens

PO Box 3368

Pawleys Island, SC 29585.
Your gift of $250 or more will be recognized in Brookgreen's Annual Report.
Multiply your gift to Brookgreen Gardens by sending a matching gift form from your employer.
Thank you for choosing to give to Brookgreen Gardens.
Pictured: Frog Baby by Edith Barretto Parsons, bronze fountain sculpture, 1917