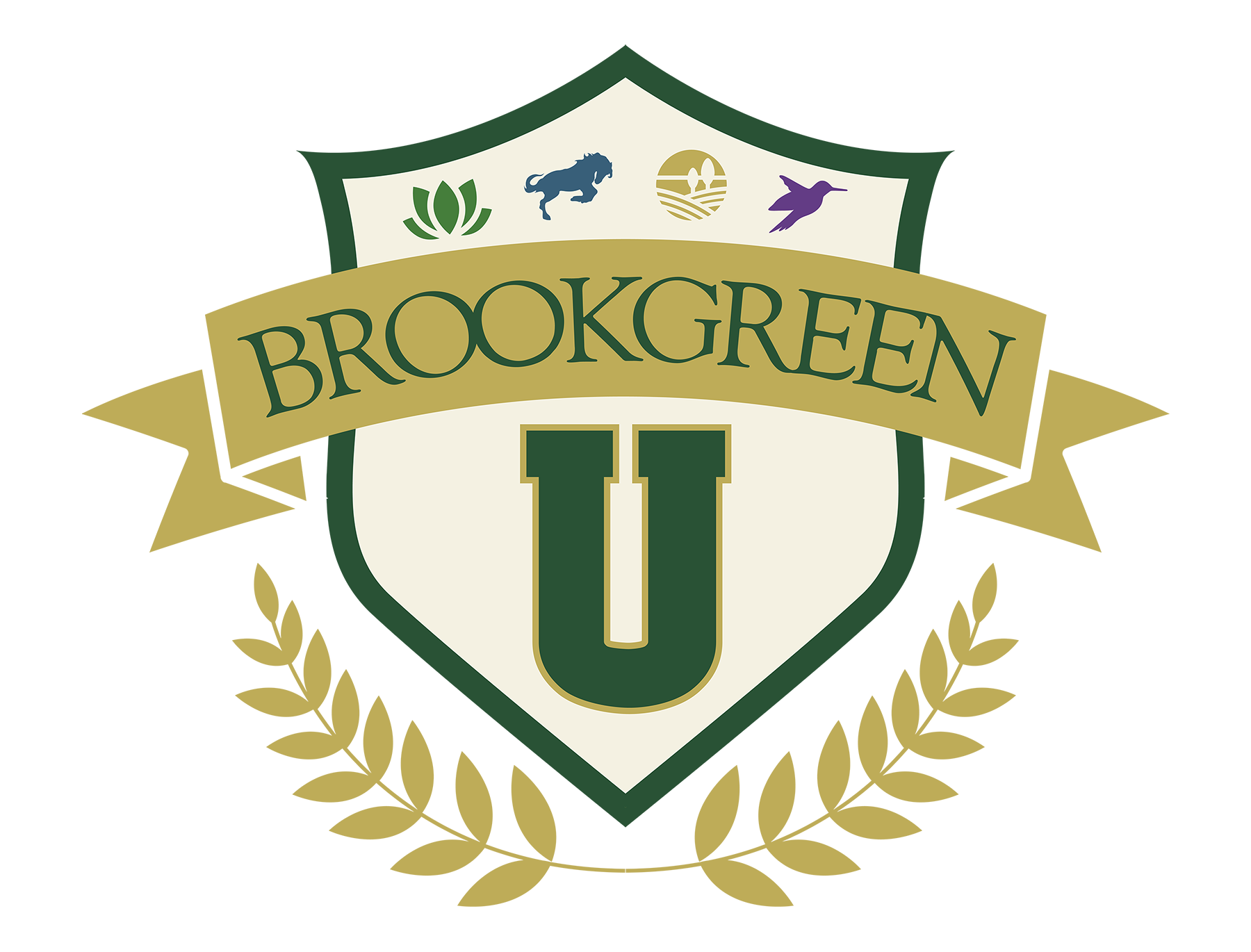 To advance our educational mission, Brookgreen Gardens is offering "Brookgreen U" in 2021, providing a variety of classes and hands-on learning opportunities for the community and our visitors.
Consisting of a variety of lectures, demonstrations, and workshops, classes will begin in January. Four classes per month will be offered each quarter: January – March, April – June, and September – November. Classes will concentrate on Art, Horticulture, Wildlife, and History.
Some classes will engage students in make-and-take activities. Electives will include ongoing learning experiences at Brookgreen Gardens. Completion of each class or elective will qualify as one (1) credit. Completion of four (4) classes or electives per quarter that represent one of each departmental focus of Art, Horticulture, Wildlife, and History will qualify students with enough credits to receive a Brookgreen U Certificate.
Upcoming Classes:
MONDAY, MAY 3, 2021 - 10:00AM - 3:00PM
Do you ever wonder what to do with all the shells you pick up at the beach? Bring your shell collection and join us as we create a beautiful candle ring for your home. Bring your lunch! Limited attendance. Cost is $45 members and $60 nonmember.
WEDNESDAY, MAY 5, 2021 - 10:00AM TO 11:00AM
Join Brookgreen Gardens' Assistant Manager of Plant Collections and Rosarian for an informative tour of the Poetry Garden. Within the last four years, Brookgreen Gardens has been building its rose collection within the walls of the Poetry Garden. 
TUESDAY, MAY 11, 2021 - 12:00PM TO 1:00PM
Join Brookgreen horticulturist Jason Flynn as he talks about his garden at Heron, Grouse and Loon. He will be talking about native plants and environmentally friendly gardening and design techniques.
WEDNESDAY, MAY 19, 2021 - 10:00AM TO 11:00AM
Join Brookgreen's Andrea DeMuth, VP and Curator of Zoo Collections and Zookeeper, Caleb Dennis, as they share their knowledge of red wolves and Brookgreen's involvement in the Species Survival Plan....
MONDAY, MAY 17, 2021 - 10:00AM TO 11:00AM
If you love to knit or crochet, come spend an hour with some ladies that take yarn back to basics! The Lowcountry Spinners are a group of ladies that are fiber artist. Kaye Endres has been working with fiber since she was a child. She loves to spin, weave and knit. Join us as we take fiber back to its roots.
WEDNESDAY, MAY 26, 2021 - 10:00AM TO 11:00AM
When settlers first arrived from Barbados in what is now South Carolina, they were in search of a way to create the large wealth-generating plantations that they had known in their Caribbean home. After several false starts with other crops, rice emerged as the dominant cash-crop in the area. To grow rice, however, involved the large-scale modification of the landscape from its previous state into a complex, human-controlled system of geography and hydrography. We will explore this transformation in detail as we study the various landscapes that make up Brookgreen Gardens.
WEDNESDAY, JUNE 2, 2021 - 10:00AM TO 11:00AM
Jared will talk about several species of foxes from around the world, then bring it back home to our native foxes in South Carolina! He will give you the individual history on the foxes in our zoo, and why they live at Brookgreen Gardens.
FRIDAY, JUNE 11, 2021 - 10:00AM TO 11:00AM
One of Jimmy Brandt's sections in the garden is the Old Kitchen area. Plantation kitchens were usually separate from the house in case a fire were to breakout in the kitchen. The gardens surrounding the kitchen were a mixture of medicinal plants, edible plants and flowers.
FRIDAY, JUNE 18, 2021 - 10:00AM TO 11:00AM
On June 19, 1865, two and a half years after President Lincoln's Emancipation Proclamation had gone into effect on Jan 1, 1865, enslaved Africans in Texas, the farthest remote slave state, finally received notice about their freedom...
MONDAY, JUNE 21, 2021 - 10:00AM TO 11:00AM
Keeping our flexibility and core strength is so important as we age. Let Sharon introduce you to a beginners class in Yoga....