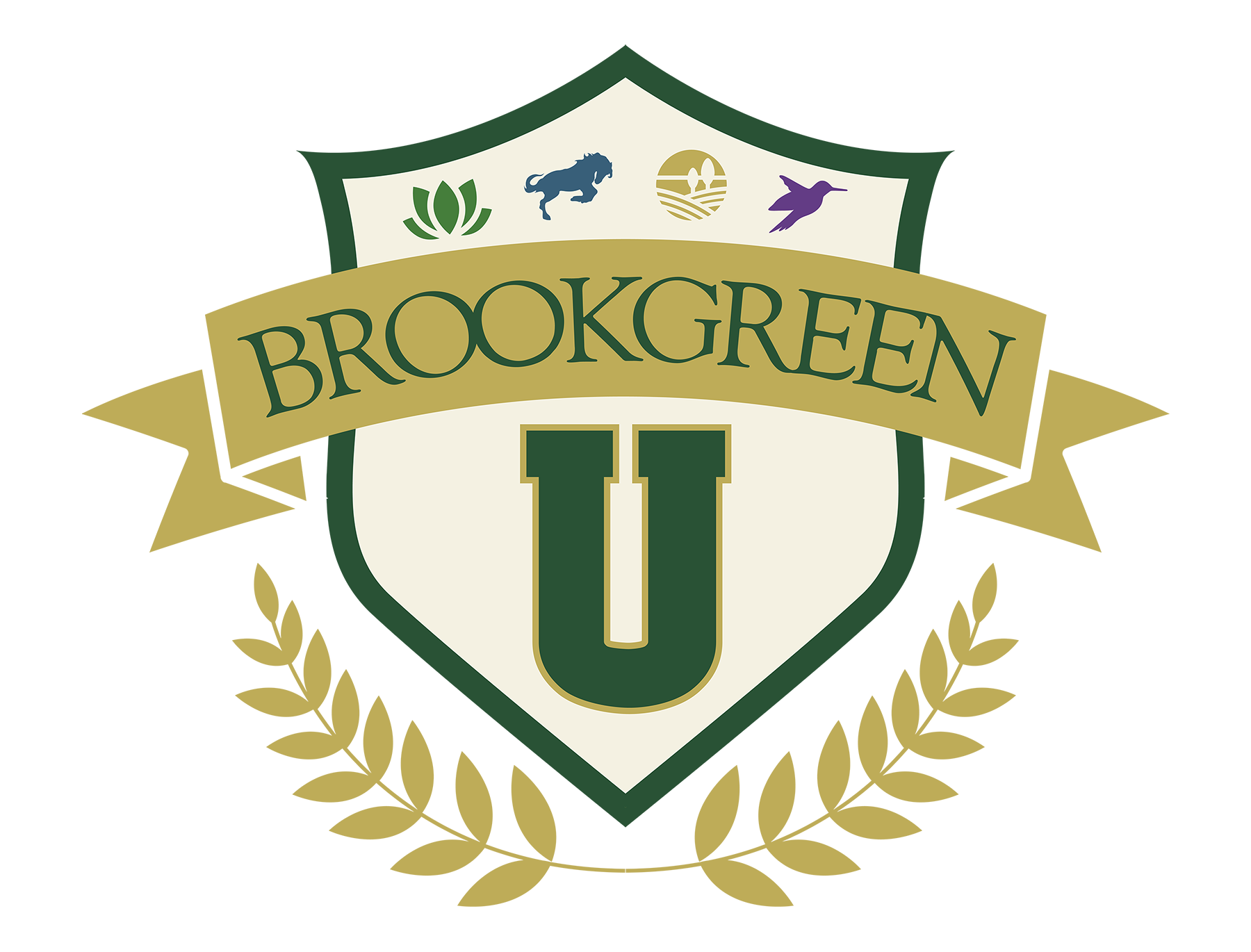 To advance our educational mission, Brookgreen Gardens is offering "Brookgreen U" in 2021, providing a variety of classes and hands-on learning opportunities for the community and our visitors.
Consisting of a variety of lectures, demonstrations, and workshops, classes will begin in January. Four classes per month will be offered each quarter: January – March, April – June, and September – November. Classes will concentrate on Art, Horticulture, Wildlife, and History.
Some classes will engage students in make-and-take activities. Electives will include ongoing learning experiences at Brookgreen Gardens. Completion of each class or elective will qualify as one (1) credit. Completion of four (4) classes or electives per quarter that represent one of each departmental focus of Art, Horticulture, Wildlife, and History will qualify students with enough credits to receive a Brookgreen U Certificate.
WEDNESDAY, JANUARY 6, 2021 - 10:00AM TO 11:00AM
"From Clay to Bronze" with Bryan Rapp, Director of the Master Sculpture Program and Resident Artist. Join Bryan Rapp as he shows the process of bringing a sculpture to life, from a piece of clay to a finished piece in bronze! Bryan Rapp is a contemporary...
"Three Generations of Leadership and Philanthropy: The Baruchs of Hobcaw Barony" with Lee Brockington **CANCELLED**
WEDNESDAY, JANUARY 20, 2021 - 10:00AM TO 11:30AM
Lee G. Brockington explores the lives of Dr. Simon Baruch, Civil War surgeon and medical pioneer; his son, Bernard Baruch, a Wall Street financier, Presidential advisor and duck hunter; and Belle W. Baruch, equestrian, aviator, military volunteer,...
MONDAY, JANUARY 25, 2021 - 10:00AM TO 11:00AM
Alligators are a part of Lowcountry living. Let Kayleigh, one of the zookeepers here at Brookgreen Gardens, tell you interesting facts about the alligator that may be sharing your backyard! She will debunk myths about alligators, and talk about brumation...
MONDAY, FEBRUARY 1, 2021 - 10:00AM TO 11:00AM
Songbirds of the Grand Strand – with Diane DuLoft, of Wild Birds Unlimited February is National Bird-feeding Month, and this year's theme is "Winter Comforts Birds need the same basic resources to survive that people do – food, water and shelter.  Many...
WEDNESDAY, FEBRUARY 10, 2021 - 10:00AM TO 11:30AM
Join Viki Richardson, Cincy Kerr and Gilma Caslin and build your own tiny ecosystem to enjoy at home. We will walk you through the steps of building a small terrarium. Supplies and plants will be provided.
TUESDAY, FEBRUARY 16, 2021 - 12:00PM TO 1:00PM
Join Lucy Contreras, Brookgreen Gardens' Assistant Manager of Plant Collections and Rosarian. It is rose pruning time! Join Lucy in The Poetry Garden where she will demonstrate how to properly prune a rose for spring. Free with garden admission. Limit of...
WEDNESDAY, FEBRUARY 17, 2021 - 10:00AM TO 11:00AM
Do you love camellias? Come join Nancy Palisin, and David Elliott as they take you on a tour of Brookgreen Gardens Camellia Walk with camellias from the collection of Johnnie and Susan Walker. Free with Garden Admission. Limit of 10 people, call Viki...
WEDNESDAY, FEBRUARY 24, 2021 - 10:00AM TO 11:30AM
Have You ever wondered where labyrinths originated, or how they were used? What defines a labyrinth, and why would we want to include one as part of Brookgreen Gardens? Join us for an overview of the labyrinth, which will include some of the history and...
WEDNESDAY, MARCH 3, 2021 - 10:00AM TO 11:00AM
Come explore the fascinating life cycle of south Carolina's state reptile, the loggerhead sea turtle! Learn why they dig the dark, what they eat, and why they are a threatened species. We will also investigate the lives of other species of sea turtles which use our local waters, including leatherbacks, Kemp's ridleys, and greens. Everyone will leave with helpful tips on how we can all make certain these amazing animals are around for generations to come.
TUESDAY, MARCH 9, 2021 - 12:00PM TO 1:00PM - Event is full
A short walking tour of select garden areas to explore principles of landscape design as exhibited through Anna Hyatt Huntington's original landscape plan, garden features, and contemporary garden plantings.  Incorporate these elements in the home garden when it comes to plant selection, composition, and garden design.
MONDAY, MAY 3, 2021 - 10:00AM - 3:00PM
Do you ever wonder what to do with all the shells you pick up at the beach? Bring your shell collection and join us as we create a beautiful candle ring for your home. Bring your lunch! Limited attendance. Cost is $45 members and $60 nonmember.
WEDNESDAY, MAY 26, 2021 - 10:00AM TO 11:00AM
When settlers first arrived from Barbados in what is now South Carolina, they were in search of a way to create the large wealth-generating plantations that they had known in their Caribbean home. After several false starts with other crops, rice emerged as the dominant cash-crop in the area. To grow rice, however, involved the large-scale modification of the landscape from its previous state into a complex, human-controlled system of geography and hydrography. We will explore this transformation in detail as we study the various landscapes that make up Brookgreen Gardens.