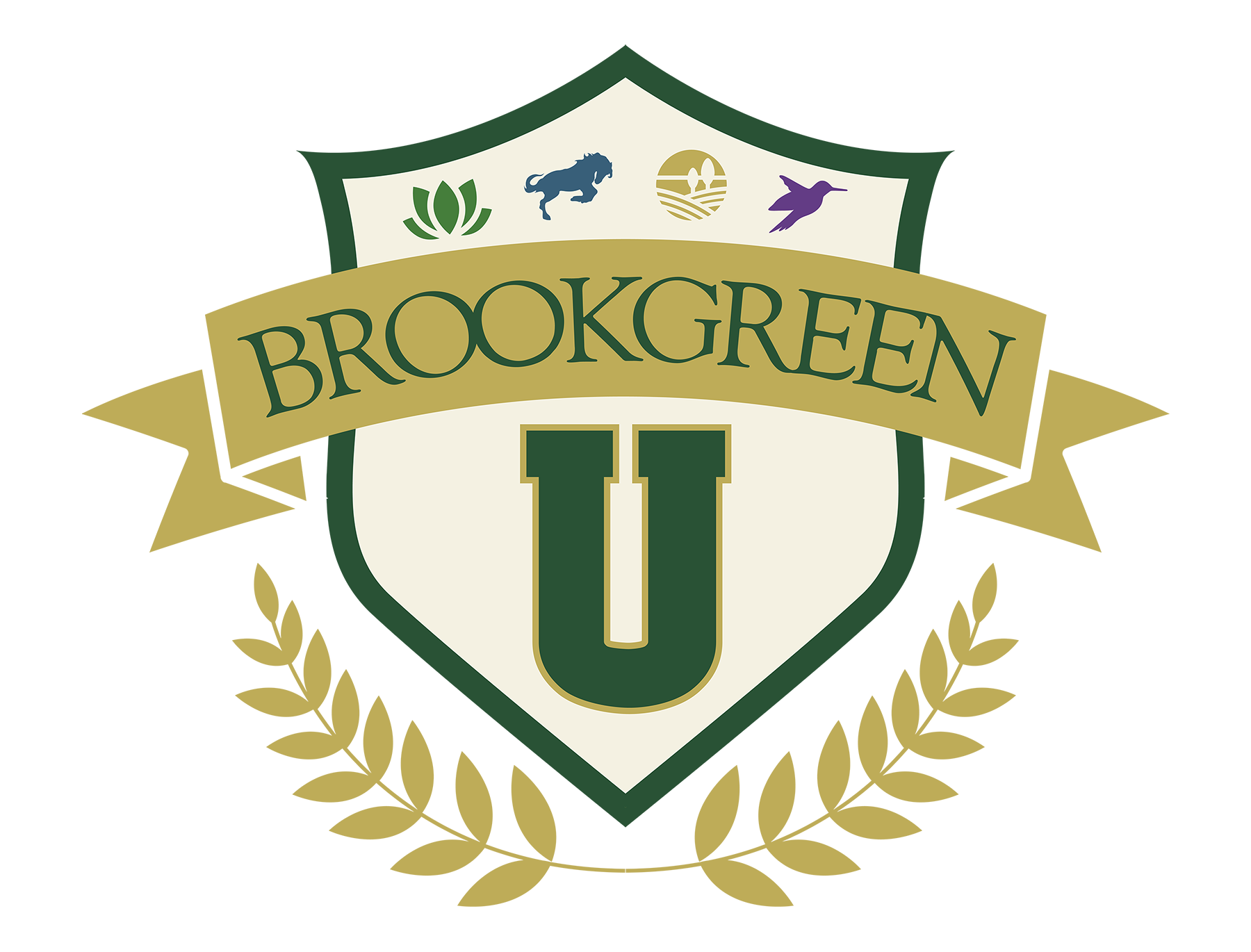 To advance our educational mission, Brookgreen Gardens is offering "Brookgreen U" in 2021, providing a variety of classes and hands-on learning opportunities for the community and our visitors.
Consisting of a variety of lectures, demonstrations, and workshops, classes will begin in January. Four classes per month will be offered each quarter: January – March, April – June, and September – November. Classes will concentrate on Art, Horticulture, Wildlife, and History.
Some classes will engage students in make-and-take activities. Electives will include ongoing learning experiences at Brookgreen Gardens. Completion of each class or elective will qualify as one (1) credit. Completion of four (4) classes or electives per quarter that represent one of each departmental focus of Art, Horticulture, Wildlife, and History will qualify students with enough credits to receive a Brookgreen U Certificate.
Upcoming Classes:
WEDNESDAY, NOVEMBER 3, 2021 - 10:00 AM TO 11:00 AM
Highland pipes have a very long and interesting history! Join Peggy and Mark, Brookgreen's own pipers, as they share the history and the mechanics of how to play the bagpipes. Free with Garden admission
THURSDAY, NOVEMBER 4, 2021 - 10:00 AM TO 11:00 AM
Join Charles Ruth of the Department of Natural Resources, as he tells you the life history, restoration, and current status of the wild turkey in South Carolina. Free with Garden admission.
WEDNESDAY, NOVEMBER 10, 2021 - 10:00 AM - 11:30 AM
There is nothing prettier than a fresh wreath made with different shades of green and with different textures! It isn't hard to make a wreath and garland yourself for the holidays. Join Brookgreen Gardens horticulture volunteers as they show you the tricks of making a beautiful wreath or garland for the upcoming holidays. Free with Garden admission.
THURSDAY, NOVEMBER 18, 2021 - 10:00 AM - 11:00 AM
Craig Sasser, Jr., Refuge Manager for Waccamaw National Wildlife Refuge, and Ray Funnye, Director of Public Services for Georgetown County and The Village Group, will team up to talk about flood events and the role/relationship between habitat conservation and flood water service. The discussion also will include public use planning of Georgetown's Hasty Point Plantation. Free with Garden admission.
Winter Quarter 2022
WEDNESDAY, JANUARY 5, 2022 - 10:30AM TO 11:30AM
The Avian Welfare Coalition has chosen January 5th as National Bird Day. Join photographers George DeCamp and Thomas Benson as they share their beautiful photos of birds. Learn more about bird watching with a camera instead of binoculars..
MONDAY, JANUARY 10, 2022 - 10:30AM TO 11:30AM
January 10th is Houseplant Appreciation Day! Are you interested in bringing plants into your home, but don't know where to begin? Join Kerry Rapp, Manager of Brookgreen's Greenhouse & Nursery Collections, for a presentation about some of the most...
WEDNESDAY, JANUARY 19, 2022 - 10:30AM TO 11:30AM
Enjoy a virtual visit via of a PowerPoint presentation to Archer and Anna Hyatt Huntington's winter estate, Atalaya, with Ranger Mike Walker of Huntington Beach State Park. Learn what first brought them to South Carolina, why they chose this area for...
WEDNESDAY, JANUARY 26, 2022 - 10:30AM TO 11:30AM
Bryan Rapp, Director of Master Sculpture Program at Brookgreen Gardens, will do a presentation on how he constructed the Chanticleer sculpture for Coastal Carolina University, which will be installed soon. He will show images and videos of the process form clay to bronze...
THURSDAY, FEBRUARY 3, 2022 - 10:30AM TO 11:30AM
Join Lucy Contreras, Assistant Manager of Plant Collections (and fellow transplant!), for a primer to gardening in coastal South Carolina. Lucy shares her experience as a New-Yorker-turned-South-Carolinian and how it translates to the garden...
FRIDAY, FEBRUARY 11, 2022 - 10:30AM TO 11:30AM
The Grand Strand Shell Club has been around for 31 years. Join our panel of speakers, Vanessa Marion, Carolyn Sandi, Maribeth Gearhardt, and George Hummel, as they talk about the history of the club, our state shell, and the unique items found on the...
WEDNESDAY, FEBRUARY 16, 2022 - 10:30AM TO 11:30AM
Phil Wilkinson is a noted Wildlife Biologist who has spent his young years growing up at Hopsewee Plantation on the North Santee River. He was the first biologist to manage the now Yawkey Wildlife Center while it was still owned by Tom Yawkey. Join Phil...
FRIDAY, FEBRUARY 25, 2022 - 10:30AM TO 11:30AM
Join Ron Daise, Brookgreen's Vice President for Creative Education, as he provides dynamic excerpts of quotations from and back stories about Brookgreen's permanent outdoor exhibit, which features living history narratives of six Georgetown County Gullah...
THURSDAY, MARCH 3, 2022 - 10:30AM TO 11:30AM
Celebrate World Wildlife Day with us! The Huntington's are well known for their vast contributions of art and museums, but they also left behind a legacy of stewardship of our natural resources. Ranger Mike Walker will discuss how their love of nature and...
TUESDAY, MARCH 8, 2022 - 10:30AM TO 11:30AM
A woman moved to Georgetown in 1936, bought a house three miles south of the town of Georgetown, and opened a brothel. She ingratiated herself to the town by having a single location for her business and by not embarrassing the residents. She made a lot...
WEDNESDAY, MARCH 16, 2022 - 10:30AM TO 11:30AM
Join Jimmy Brandt, a Brookgreen Gardens horticulturist, for an overview of shade gardening, with recommendations for plant selection and usage. Jimmy will share his experience gardening in shad, highlight plants that perform well in our area, and provide...
MONDAY, MARCH 21, 2022 - 10:30AM TO 11:30AM
Celebrate World Poetry Day at Brookgreen Gardens! I am a South Carolina poet whose chapbook, The Book of Myth (Stepping Stones Press, 2009) was one of six winners in the South Carolina Poetry Initiative chapbook contest. I am motivated to write about the...