Brookgreen Gardens offers three dining options.
The Old Kitchen is located at the end of Live Oak Alleé and offers sandwiches, quiche, desserts, beverages, and light refreshments. The porch is a great place to relax overlooking the beautiful gardens. The Old Kitchen is open daily from 10 a.m. until 4:00 p.m.   (The Old Kitchen will be CLOSED on Monday, February 6)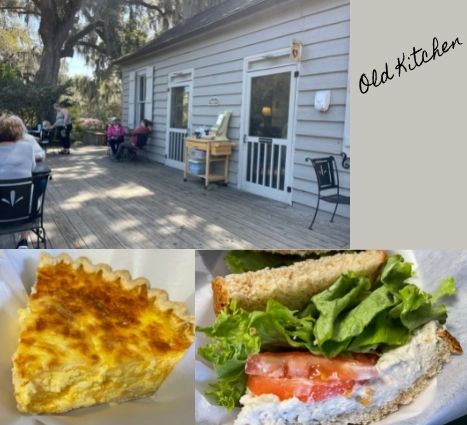 Harvest Restaurant is located by the Rainey Galleries offers a full-service menu and is open every day, from 11:00 a.m. - 3:00 p.m.  Review the menu here. For reservations click here.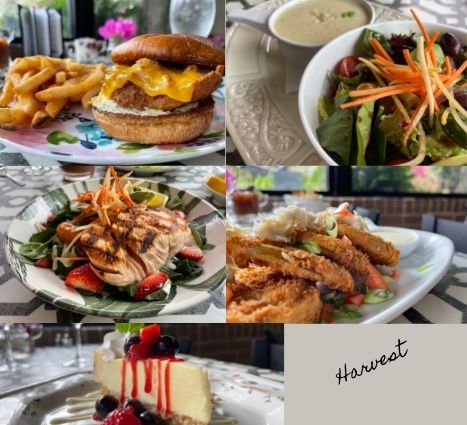 The Courtyard Cafe is located in the Lowcountry Center open from 10:30AM to 3:00PM offering sandwiches, chips, hot dogs, cookies, beer, wine, smoothies, soda. ***Closed for the Season***
Times may change due to inclement weather.