Our group rates apply to 15 or more paid adults and include one-day admission to the sculpture gardens, the Lowcountry History and Wildlife Preserve, and the Lowcountry Zoo.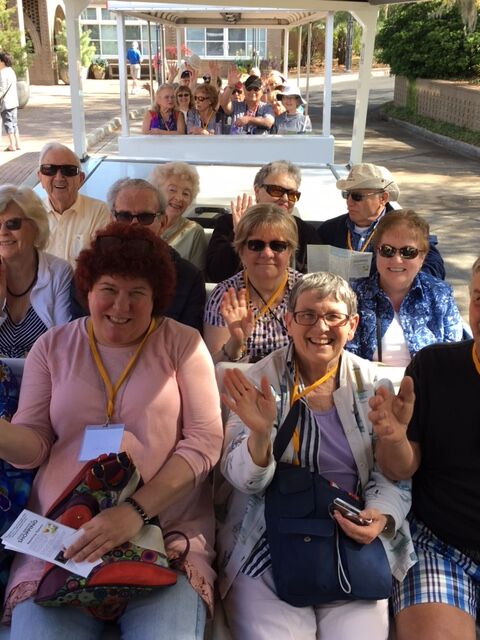 For group inquiries or reservations, please call Siiri Makela at 843-344-2702, or use our contact form and select Group Sales as the category.
Cancellation Policy: To cancel or change any portion of your group's reservation (date, time of arrival or event, group numbers), you must notify our group sales coordinator at 843-344-2702 before 12 noon the business day before your group's visit, or you will be charged for each reservation made.
* Prices are subject to change and are not applicable for Nights of a Thousand Candles.
Creek Excursion Boat Rides - from March through November, enjoy the unique and unspoiled setting of the creeks accessible to visitors only on our 48-foot pontoon boat, The Springfield. This exclusive experience includes an interpreter who talks about the tidal creeks, surrounding land, and the significant history of the colonial rice plantations that once made up Brookgreen Gardens. Approximately 1 hour. Cost: $10 for ages 13+; $6 for ages 4 -12.Limit: 48 people. Deposit Required.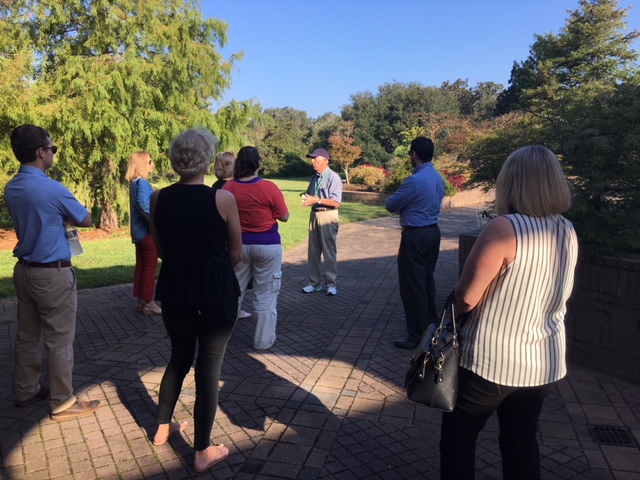 Private Guided Group Tour - groups will have a guide who will stroll the gardens and describe the history of Brookgreen Gardens and the sculpture of Anna Hyatt Huntington and other sculptors. Your group's tour guide will also inform you about some plant life in the South Carolina Lowcountry. Times are scheduled during normal business hours. Cost: $2 per person (minimum $30). Approximately 1 hour.
Special Programs and Tours - Topics include horticulture, sculpture, or history. They are one hour long and cost $5 per person with a $75 minimum. To make a group reservation, please call 843-344-2702.
Group Lunches - Brookgreen offers delightful lunch choices for groups, and other food service opportunities can be arranged on request; menu and prices vary. Contact group sales at 843-344-2702 to request information or to make a lunch reservation.
Lowcountry Center and Trail - make this new facility a part of your group's visit. At the Lowcountry Center, new programs, exhibits, and gardens seek to teach about the distinctive nature and culture within the history of the South Carolina Lowcountry.
Meet the Animals - the animal program is available to groups on a first-come, first-booked basis. Meet live animals native to South Carolina and learn about their habits and characteristics in an interactive setting. Approximately 1 hour. This must be scheduled in advance. Limit 40 people. Weekends at 2:30 pm in the Program Shed in the Lowcountry Zoo.