History and Significance of the Building and the Collection
The site of the Elliot and Rosemary Offner Sculpture Learning and Research Center was originally the service building for Brookgreen Gardens, constructed by Archer Huntington in the early 1930s.  For more than 50 years, it housed tools and equipment used by the garden staff.  By the 1980s, only the exterior walls of the building remained standing, which also served as part of the original wall enclosing the old sculpture garden. 
The Offner Center is now a visible storage facility, allowing many of the small and delicate historic and contemporary treasures from the Brookgreen collection to be on display for students, researchers, and the visiting public.  In addition, it houses the vast collection of work by sculptor Richard McDermott Miller, whose magnificent gift of sculpture was the catalyst for this facility.  With construction of the Offner Center, Brookgreen Gardens joins an elite group of American museums with visible storage facilities.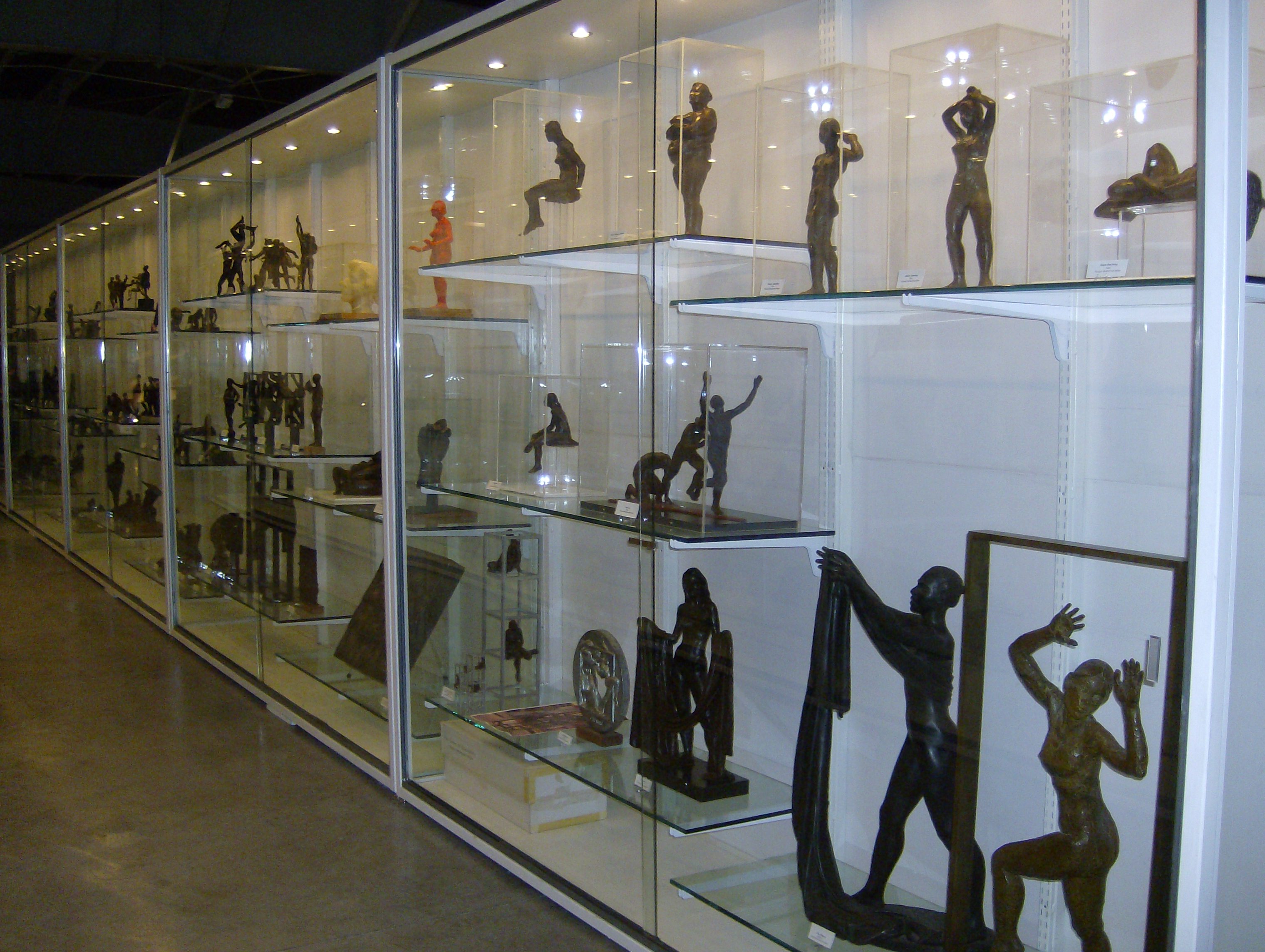 Richard McDermott Miller (1922-2004)
Richard McDermott Miller's powerful figures were designed to present the subject matter and to handle the surrounding space.  Though he created sculpture from the age of ten and he won awards at the Cleveland Institute of Art, he did not become a fulltime sculptor until the age of forty.  He was one of the first sculptors to set up a studio in New York City's SoHo district, where he worked for more than 40 years.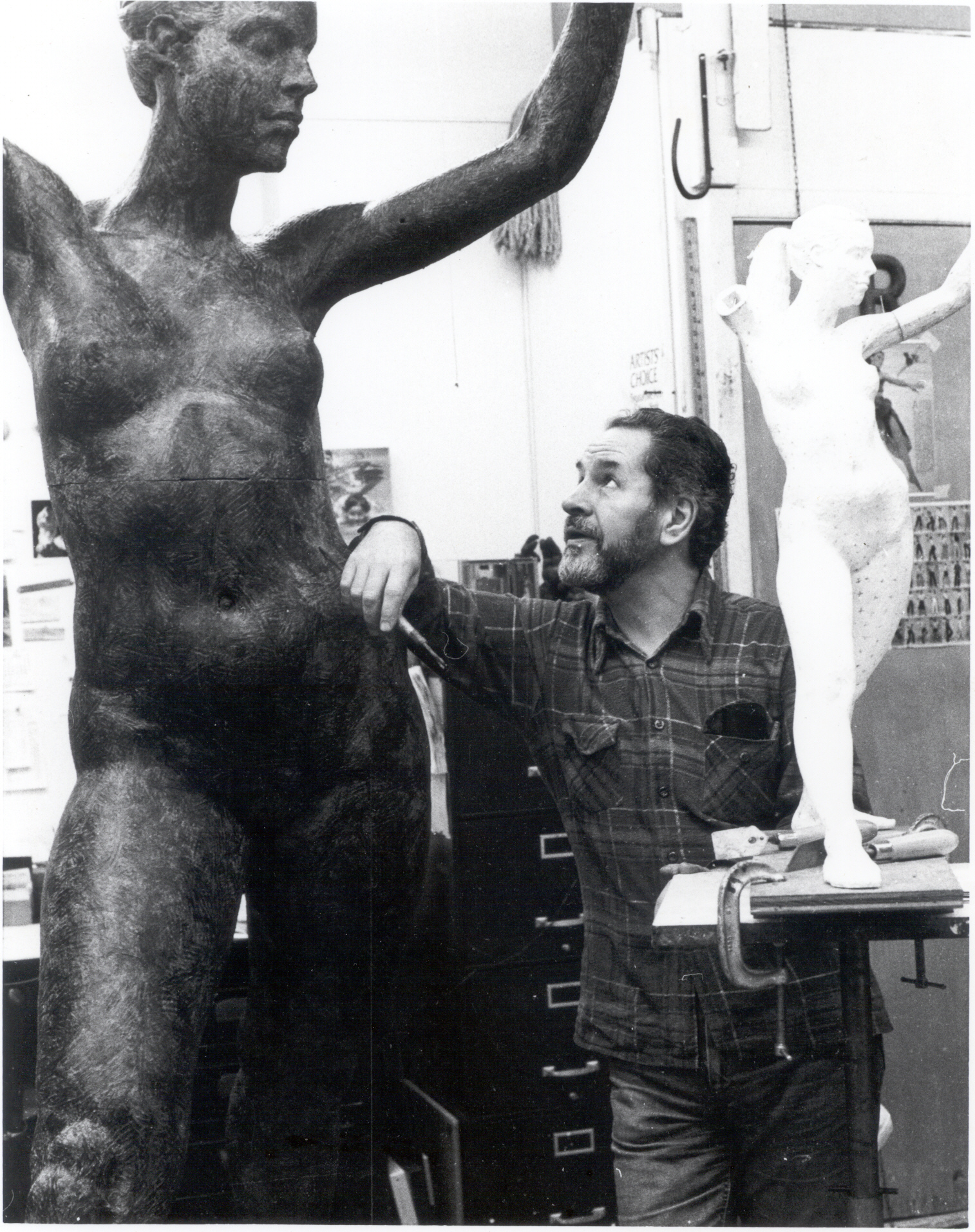 Miller modeled figures directly from life in wax or clay to be cast in bronze.  While the monumental figure was a specialty, his work also included smaller designs and portraits.  Movement is an important element in many of his sculptures.  His monumental Wind on the Water is a wonderful example of his sense of design.  The balance of billowing drapery in counterpoise to forward movement presents an unique composition.  And, as shown so beautifully in The Saint James Triad, a feeling for mass and contour gives his figures exceptional sensuality.  These figures are comfortable within their frames and they even use the frames as devices to enhance their relaxed postures.  In early works, Miller placed figures in active and combative stances within frames, as they struggled to free themselves from the restrictive boundaries.  In The Saint James Triad, he has contrasted the hard, geometrical lines of the square frames against the soft, rounded curves of the female body.
Richard McDermott Miller was a successful teacher who authored several books on sculpture technique.  He was a president of both the National Sculpture Society and of the National Academy of Design.  In his book, Figure Sculpture in Wax and Plaster, Miller stated his personal philosophy: "Only by doing sculpture does one become a sculptor.  Only by involving ourselves in actual working problems can we begin to translate our insights and feelings into sculptural terms.  And only through such development, can we begin to find in our work a form of personal expression which is uniquely our own."
Elliot Offner (1931-2010)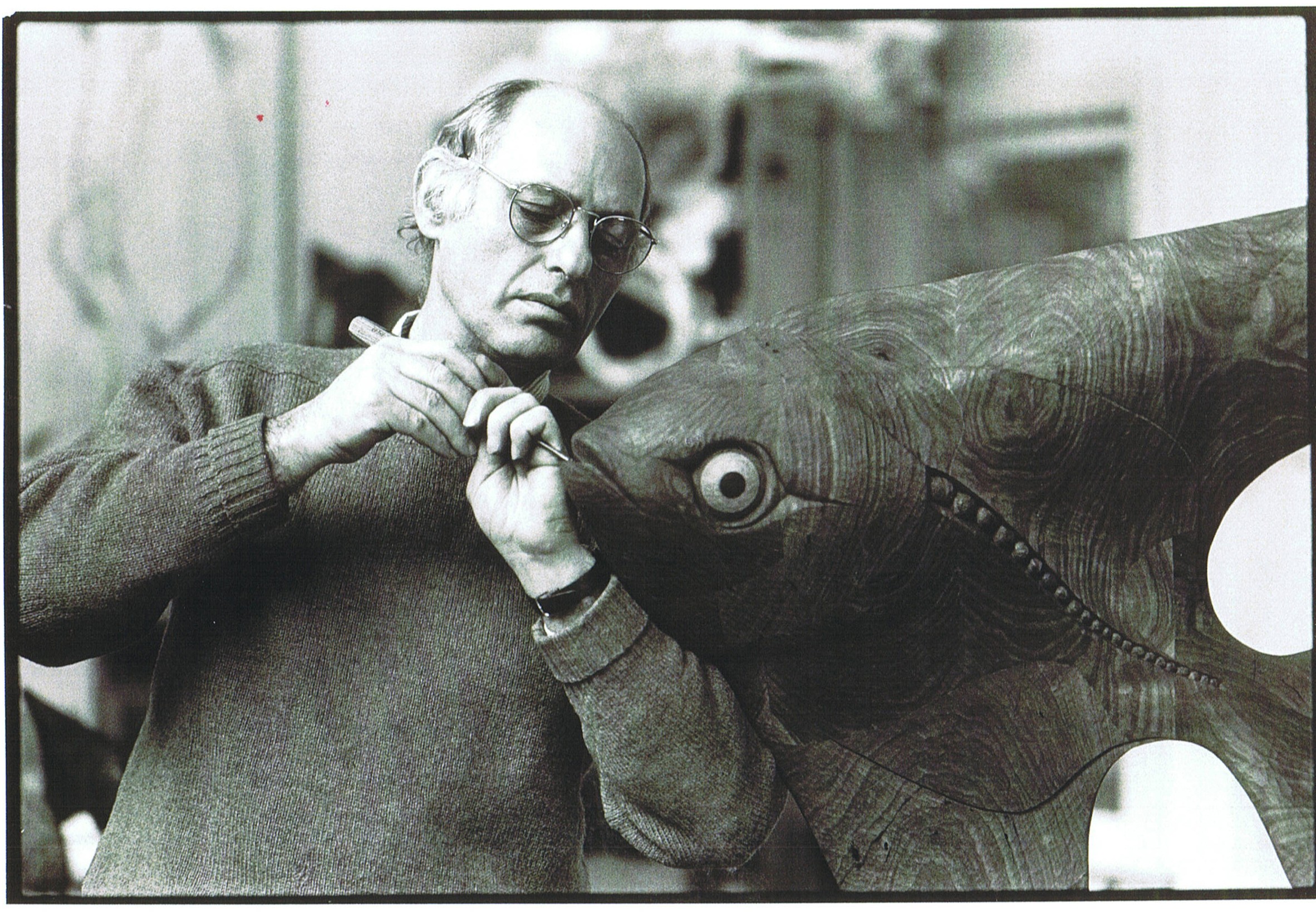 Elliot Offner and his wife, Rosemary, lived in Northampton, MA.  Mr. Offner held BFA and MFA degrees from Yale University and was a Life Fellow of Clare Hall, Cambridge University.  His artwork is found in museum and public collections in this country and abroad.  In 2004, Elliot Offner became Andrew W. Mellon Professor in the Humanities Emeritus at Smith College where he had been a member of the art department for over 40 years.  In that same year, he was awarded an honorary doctorate from Converse College where he served as artist in residence and directed a program to commission sculptors and place their work on the campus.  He also was named Master Wildlife Artist by the Leigh Yawkey Woodson Art Museum, home of the prestigious Birds in Art annual exhibition.  Elliot Offner was a Fellow and past president of the National Sculpture Society and was a Trustee of Brookgreen Gardens.