On Friday evening, June 3rd, it was my honor to join Robin Salmon, Brookgreen's Vice President of Collections and Curator of Sculpture, in Stockbridge, Massachusetts, when the National Sculpture Society presented her with the Medal of Honor for her lifetime of service to the field.
The President of the Board of the NSS, Michel Langlais, led off the ceremony, and Janice Mauro, a fellow NSS board member, sculptor, and friend of Robin's, introduced her. The room of sculptors, patrons, curators, and museum professionals cheered as Robin took the stage. The ceremony was part of the annual NSS National Conference, held at Chesterwood, the studio and home of Daniel Chester French, one of America's great sculptors.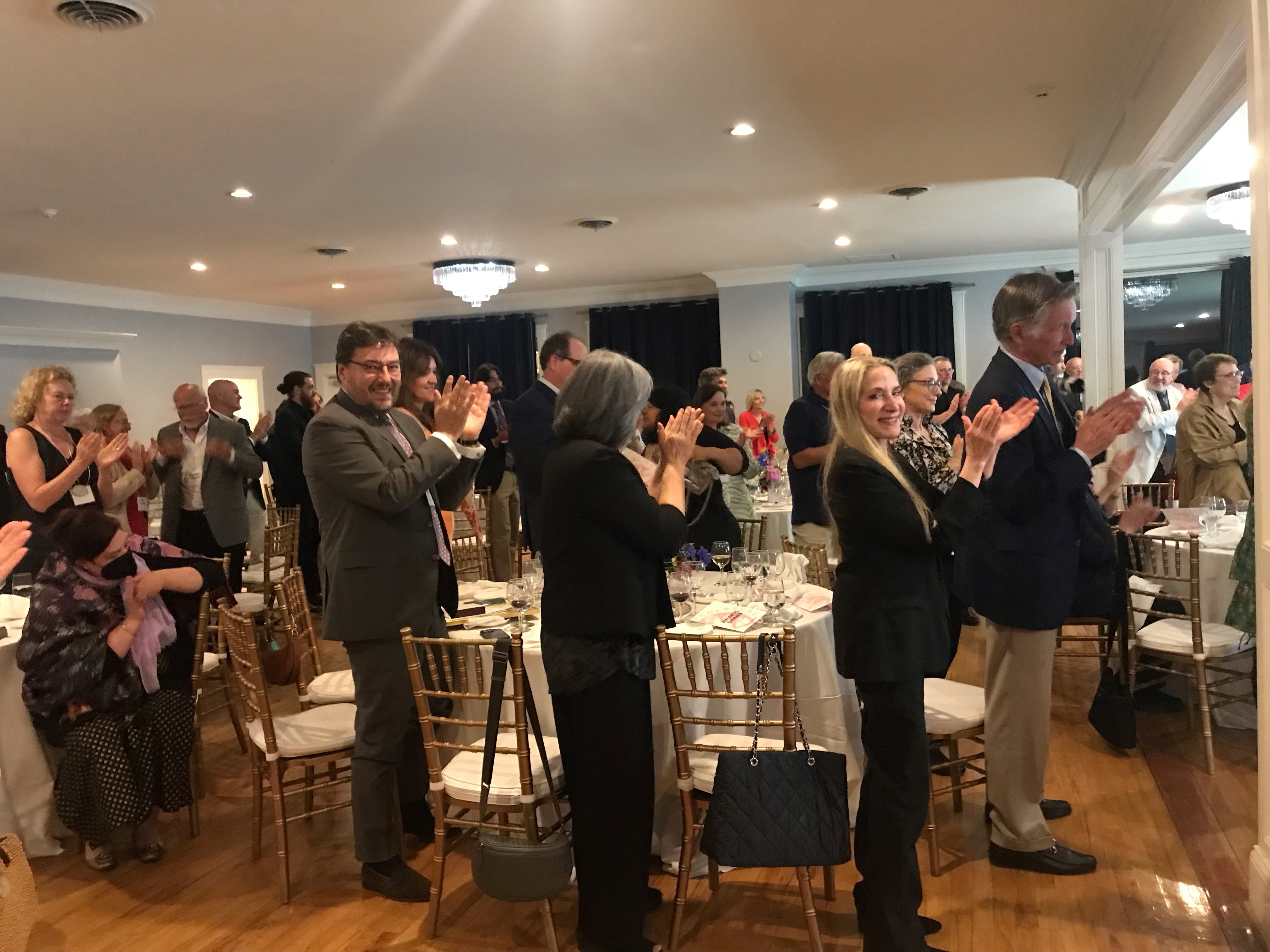 Brookgreen has always had a close relationship with the NSS since the Huntingtons were members and supporters of this organization dedicated to the advancement of sculpture. Brookgreen is the host of the NSS Annual Award Exhibition. Each year, we look forward to welcoming artists, supporting an artist with the Huntington Award, and inviting guests to vote for the coveted Peoples' Choice award. The 89th Annual exhibit opens on August 6th.)
The NSS does not present the Medal of Honor every year. The last recipient was Former President and CEO Bob Jewell for his outstanding service on the NSS Board.
Robin has also been a board member and co-editor of Sculpture Review magazine and is revered for her work championing artists. Congratulations Robin, for this well-deserved national recognition!