Have you visited the Arboretum at Brookgreen Gardens lately? A few months ago we chronicled our efforts to transform select areas of the Arboretum into gorgeous wildflower fields. You can learn more about our process here.


Since that time our seeds have taken root and the Arboretum is like nothing you have seen before! While Bruce Munro may have illuminated the space with spectacular lights, you can now see the Arboretum ablaze in beautiful meadows of wildflowers, abuzz with perky pollinators and dragonflies!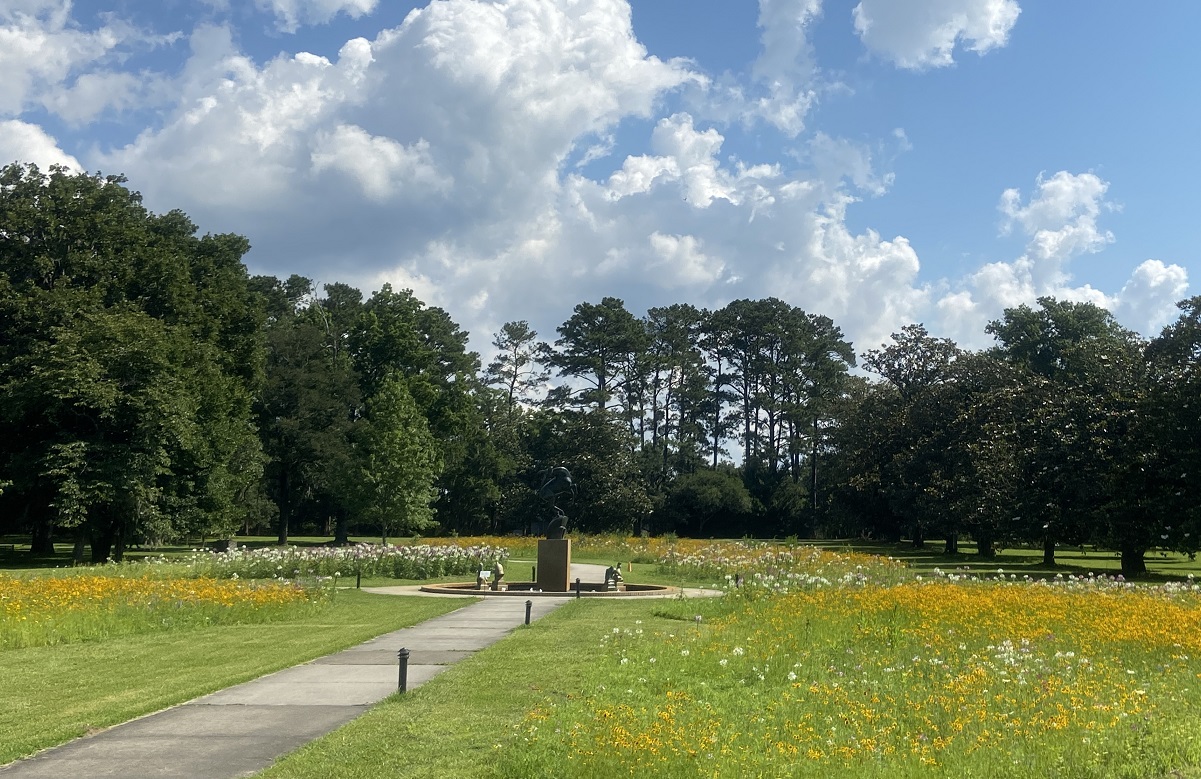 Although you may typically think of Brookgreen for our manicured botanical gardens, sometimes we like to get a little wild and let nature pave the way for us. Wildflowers are an excellent option to create a beautiful space without a precise design. By directly sowing a mix of seeds into a prepared garden area, we are allowing ourselves to be delighted and surprised (but who doesn't love a good surprise?) by where and how the plants take root! Another added bonus? Planting wildflowers, especially those of native plants, is like sending a formal invitation to some of our most esteemed garden guests – the bees!
So what flowers are really stealing the show? Let's take a look at some up close and personal!
1. Spider Flower (Cleome 'Queen Mix')
One of the first flowers to take off was the spider flower (Cleome 'Queen Mix'). These colorful plants are like little fireworks suspended in an eruption of color. Talk about a perfect summer flower!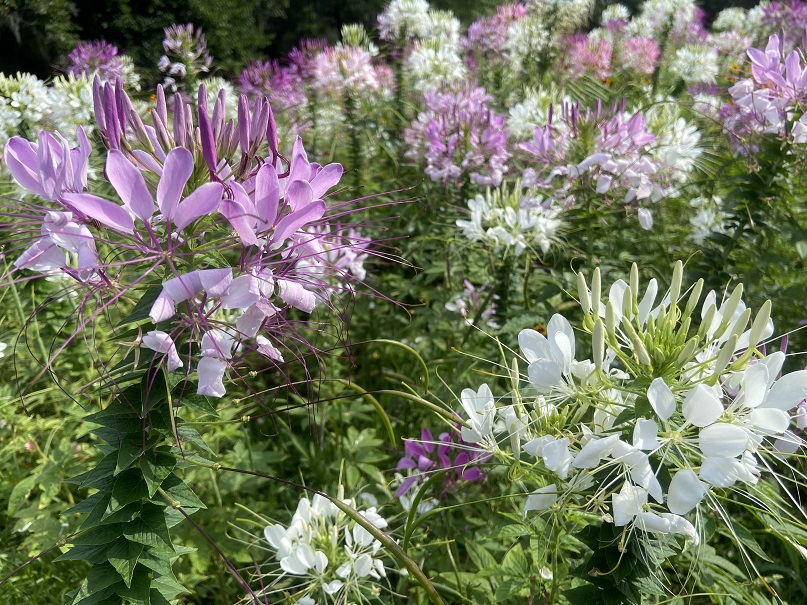 2. Plains Coreopsis (Coreopsis tinctoria)
Once we started to get some much-needed rain in the last couple of weeks, the plains coreopsis (Coreopsis tinctoria) couldn't wait to show off. Golden waves of flowers absolutely illuminate the Arboretum with this showstopper!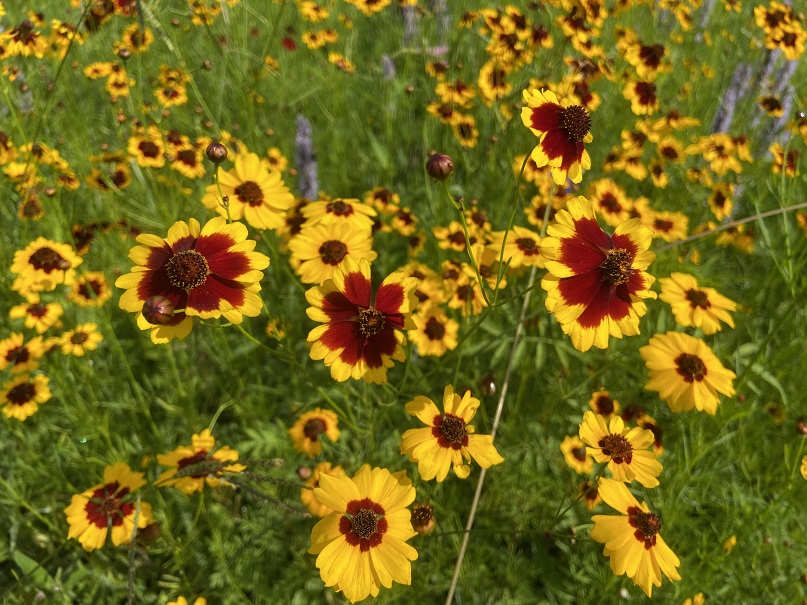 3. Zinnia (Zinnia elegans)
Although just beginning to get a foothold, zinnia (Zinnia elegans) is hopping in to join the ensemble of flowers. While the fields may not be full to brim with these beauties (yet), they are another cheerful addition.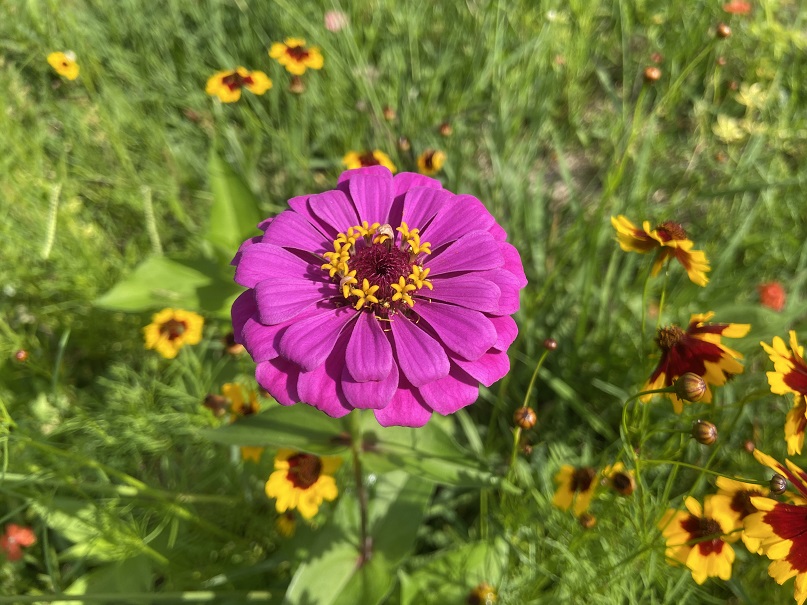 As we continue into the summer, it will be exciting to see what other wildflowers will come up to participate in this amazing display. Make sure to schedule a trip to Brookgreen Gardens soon to see how the wildflowers are progressing, as well as to enjoy the other gems within the botanical gardens.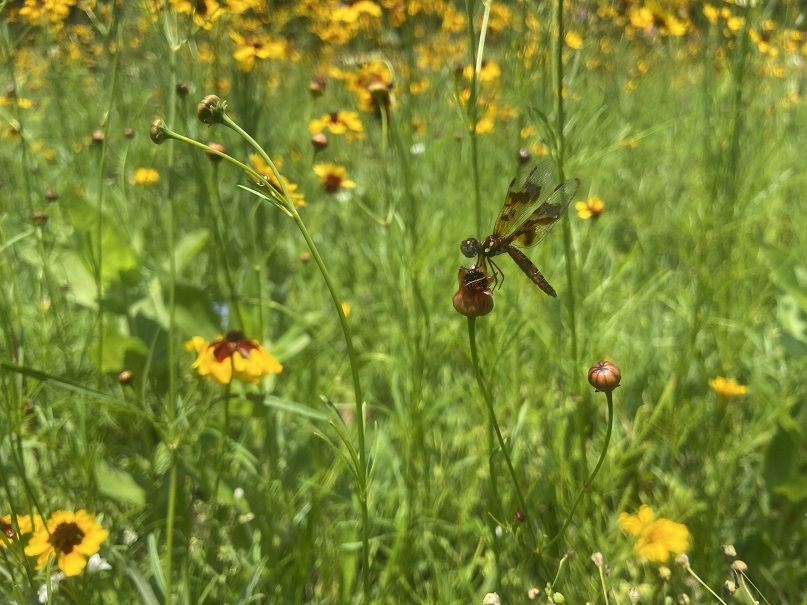 See you in the Gardens!