Have you ever eaten a root? I bet you have. Carrots, beets, radishes, parsnips, onions, and garlic are all root vegetables. Check out the veggies in your home. Do you have any root vegetables? What is your favorite vegetable?
Enjoy creating a paper plate veggie garden craft.
Materials:
Yarn
Paper plate
Construction paper
Markers, crayons, or paint
Hole Punch
Directions: 
Color the top 1/3 of your paper plate blue and the bottom 2/3 brown.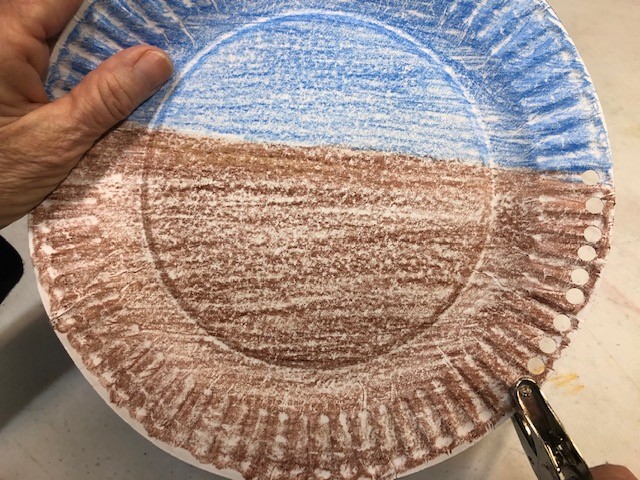 Using a hole puncher, punch holes on the edge of your brown section.
Using brown yarn (any color could work) lace the front of your plate.
Pull the yarn snug as you thread the yarn, but not too tight that you deform the plate.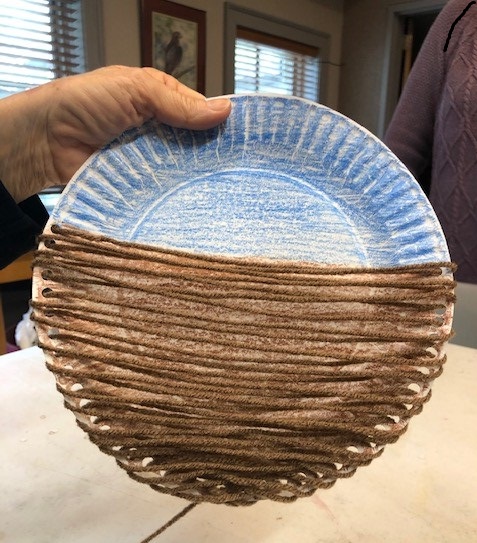 Create different root vegetables from construction paper.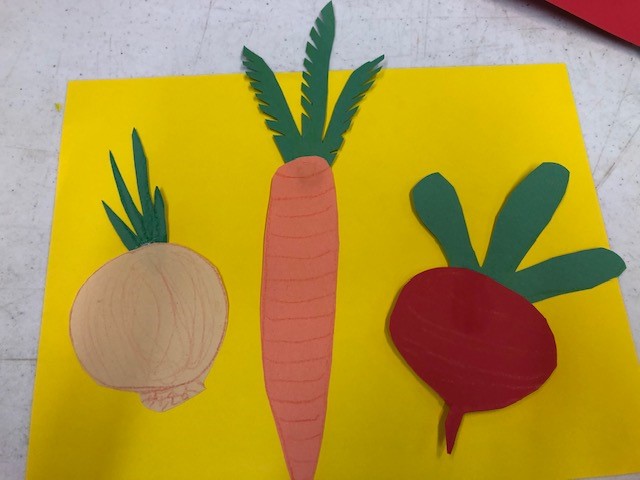 Weave the vegetable through the yarn to hold in place.