June 16 is World Sea Turtle Day!
Join us in the journey to protect these important, fascinating marine reptiles. 
Sea turtles have traveled the world's oceans since the time of dinosaurs, filling a vital role of maintaining balance in marine ecosystems.  However, in the last 200 years human activities have tipped the scales against their survival, and nearly all sea turtle species are classified as either threatened or endangered. Many Association of Zoos and Aquariums (AZA) member facilities are doing important work to protect sea turtles through fieldwork, rehabilitation,and education and outreach programs.
Here at Brookgreen Gardens, staff members help with the SCUTE Sea Turtle patrol on the beachs of Huntington Beach State Park, and our horticulture team also works with the state park to help stabalize the dunes through reintroducing Seabeach amaranth, which is critical because it helps trap sand, aiding in dune formation and stabilization. This helps to increase and stabilize the beaches that Sea Turtles need for nesting!
We celebrate this work regularly because it is contributing to the recovery we are starting to see in several sea turtle populations. Today, we'd like to tell you how AZA aquariums and zoos are increasing our commitment to sea turtle conservation by focusing on two imperiled species.The Kemp's ridley and the Eastern Pacific Leatherback are the focus of a new AZA Saving Animals from Extinction (SAFE) program.
The overall goal of the AZA Sea Turtle SAFE Program is to make significant contributions to the conservation of sea turtles by utilizing the collective resources of the AZA community to secure sustainable populations.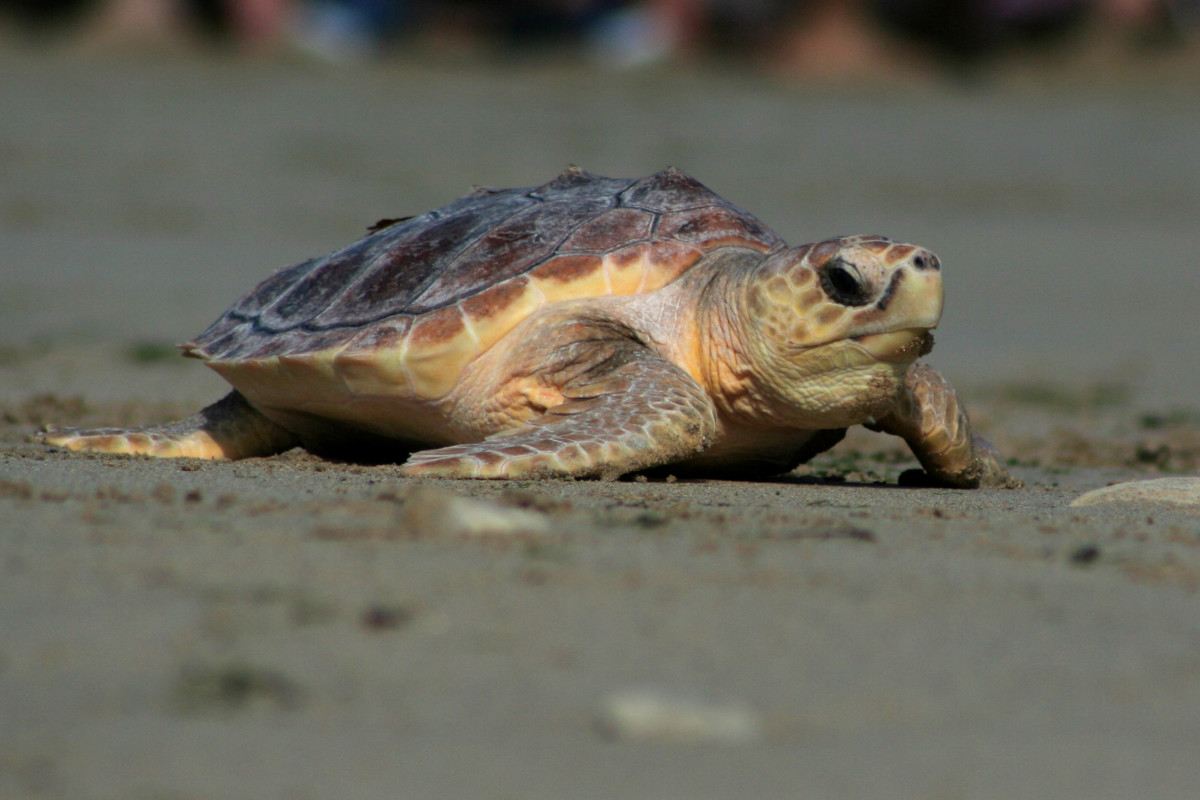 Kemp's ridley on Pawleys Island, SC
Kemp's ridleys, the smallest of the sea turtle species, reaching weights of only 100 pounds, are listed globally as critically endangered by the International Union for Conservation of Nature (IUCN) Red List and endangered by the U.S. Endangered Species Act (ESA).This species has a lifecycle that makes it a commonly encountered sea turtle in U.S. waters, including the Gulf of Mexico and the Atlantic coast. The Kemp's ridley population has been heavily impacted by commercial and recreational fisheries and egg harvest, nearly causing its disappearance in the 1980s. Over the next two decades, binational conservation and nest protection efforts in Mexico and the U.S.began paying off with steady population growth. However, in 2010 the nesting population exhibited a serious decline and in subsequent years has been extremely variable. Attempting to understand why the Kemp's ridley population's growth has been disrupted is an ongoing effort and the reason this species was chosen as an AZA SAFE conservation target.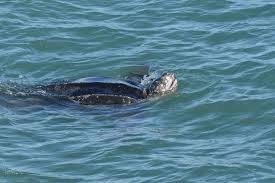 Leatherback swimming in the Atlantic 
On the opposite side of the scale from Kemp's ridleys are leatherbacks, the largest species of sea turtle,reaching weights of more than 2,000 pounds! The leatherback is the oldest sea turtle species, having been swimming the oceans for more than 150 million years.Leatherbacks are the widest ranging of all sea turtle species and are found globally. The Eastern Pacific leatherback subpopulation is genetically and geographically distinct, spanning ocean areas from Mexico to Central and South America. The population has declined by over 95% in the last three decades and is listed by the IUCN and ESA as critically endangered.This decline is largely due to interactions with commercial fisheries and egg consumption in certain areas. Because of its critically endangered status, the Eastern Pacific leatherback was chosen as an AZA SAFE conservation target.
What Can You Do to Protect Sea Turtle Habitat?
(source: https://www.fisheries.noaa.gov/feature-story/what-can-you-do-save-sea-tu...)
Reduce marine debris that may entangle or be accidentally eaten by sea turtles.
Participate in coastal clean-ups and reduce plastic use to keep our beaches and ocean clean. Trash in the ocean can harm sea turtles and other creatures that live there.
Carry reusable water bottles and shopping bags. Refrain from releasing balloons, they'll likely end up in the ocean where sea turtles can mistake them for prey and consume them.
Keep nesting beaches dark and safe for sea turtles. Turn off, shield, or redirect lights visible from the beach. Lights disorient hatchling sea turtles and discourage nesting females from coming onto the beach to lay their eggs.
Do not disturb nesting turtles, nests, or hatchlings. Attend organized sea turtle watches that know how to safely observe nesting sea turtles.
Remove recreational beach equipment like chairs, umbrellas, boats at night so sea turtles are not turned away.
Fill in holes and knock down sandcastles before you leave the beach. They can become obstacles for nesting turtles or emerging hatchlings.