Warning: Some of the images you are about to see may be disturbing to some viewers. Viewer discretion is advised.
First things first – don't be alarmed! Our horticulturists are in the midst of pruning azaleas. Due to the large size of some of our plants, this pruning can be intense and can leave them looking anywhere from having received a fresh trim to downright startling. We'll ease into those images but for now, here is a refresher of how our azaleas look in all of their flowering glory.
It is after this dazzling display that our window of opportunity is open. It's pruning time! Most azaleas flower on old wood, which means their flowers are set in the summer. As to not disturb next year's flowering, pruning must be done within a couple of months after the current year's flowering is over. To summarize, the azaleas finished flowering in April and we have from now until about mid-May to prune.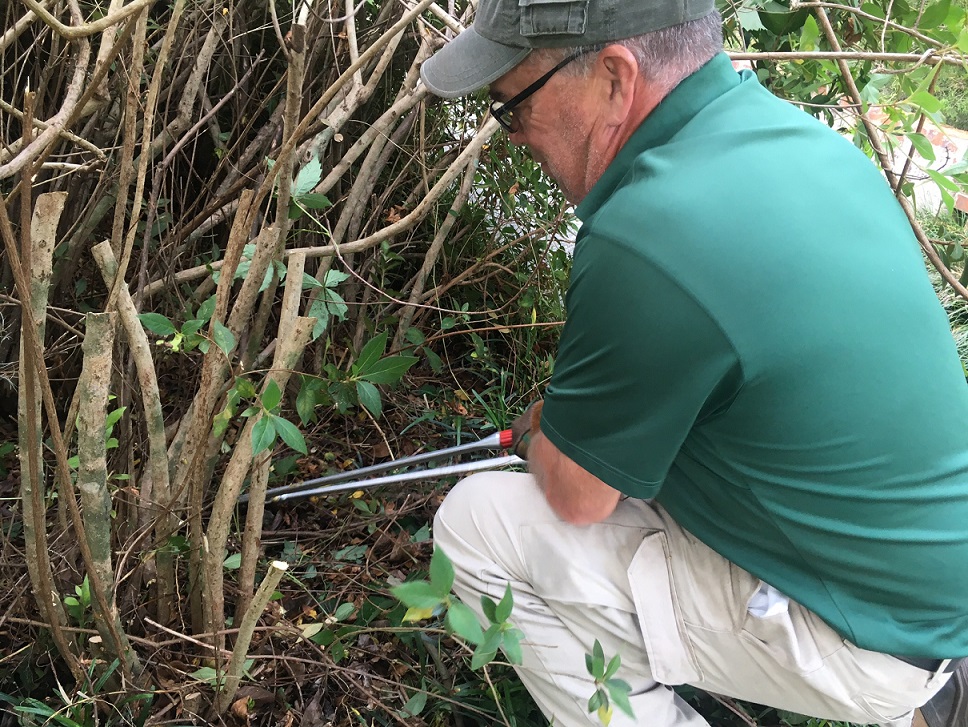 Now, we have a lot of azaleas, so pruning them back is a task. Due to the sheer number, coupled with other garden tasks that need to be completed, sections of azaleas are selected to be pruned. Additionally, many of the azaleas have grown very tall; some have even grown beyond the confines of their bed space. It is instances like this that bring us to today.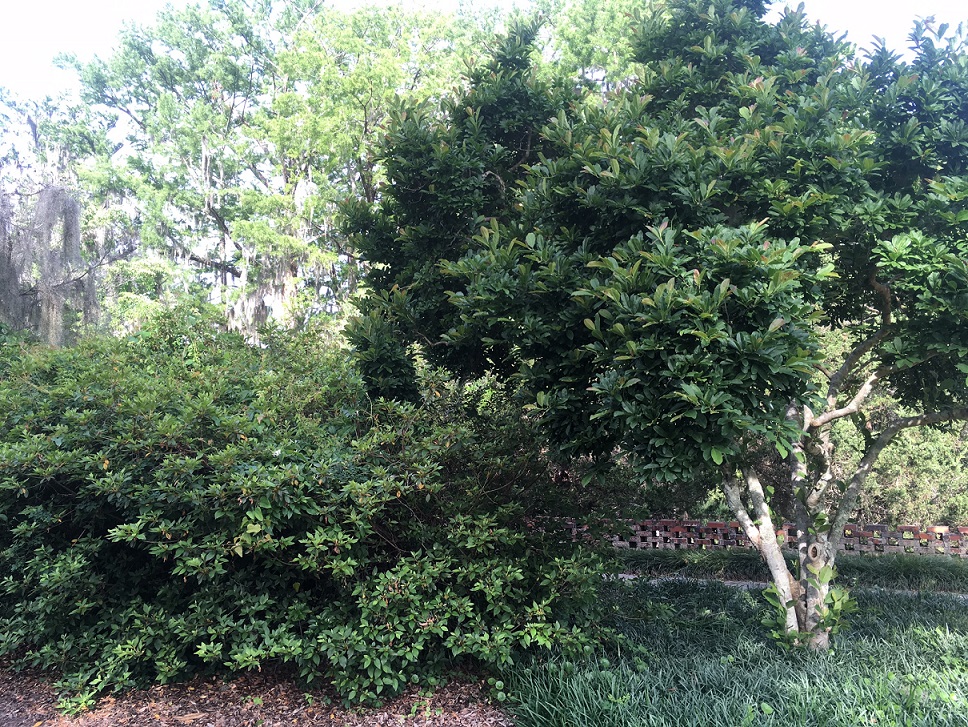 In the Upper Right Wing, bordering the Carolina Terrace, one stretch of azaleas has grown so large, it is nearly at the canopy of the Loebner Magnolia. The fullness of the azaleas even start to stretch on to the sidewalk. Frank, the Horticulturist in the Upper Right Wing and Carolina Terrace, has dealt with this type of situation before.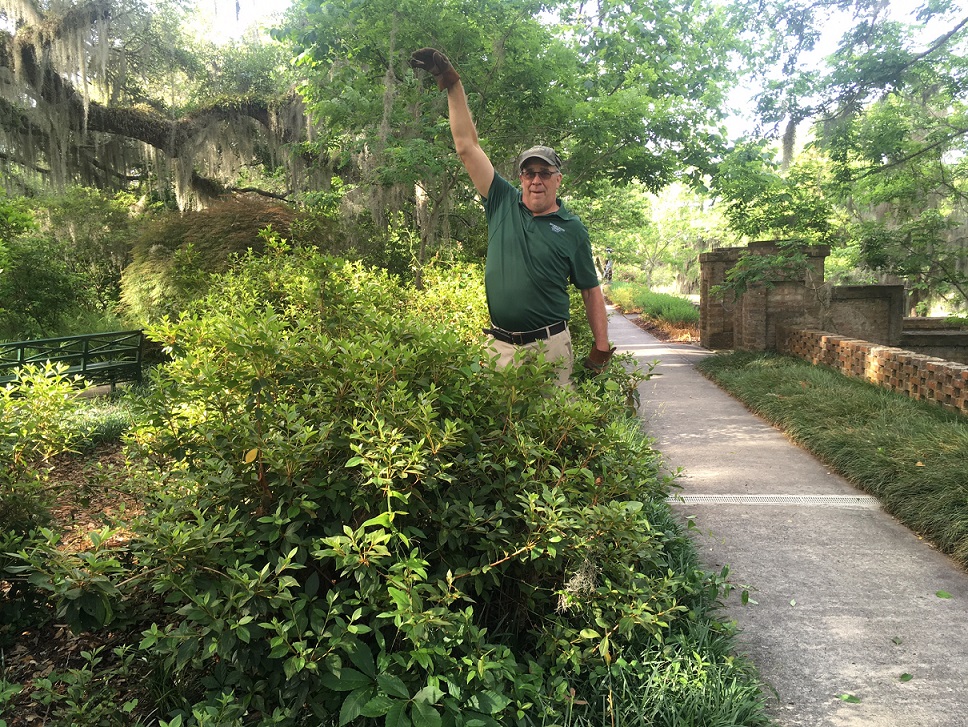 Last year, Frank cut back the azaleas in another stretch of the Carolina Terrace. As Frank demonstrates in the image above, the azaleas were as tall as his raised hand. Even though he pruned them back severely last year, they filled out nicely and are a good size.
So, what does such an intense pruning look like?  See the image below.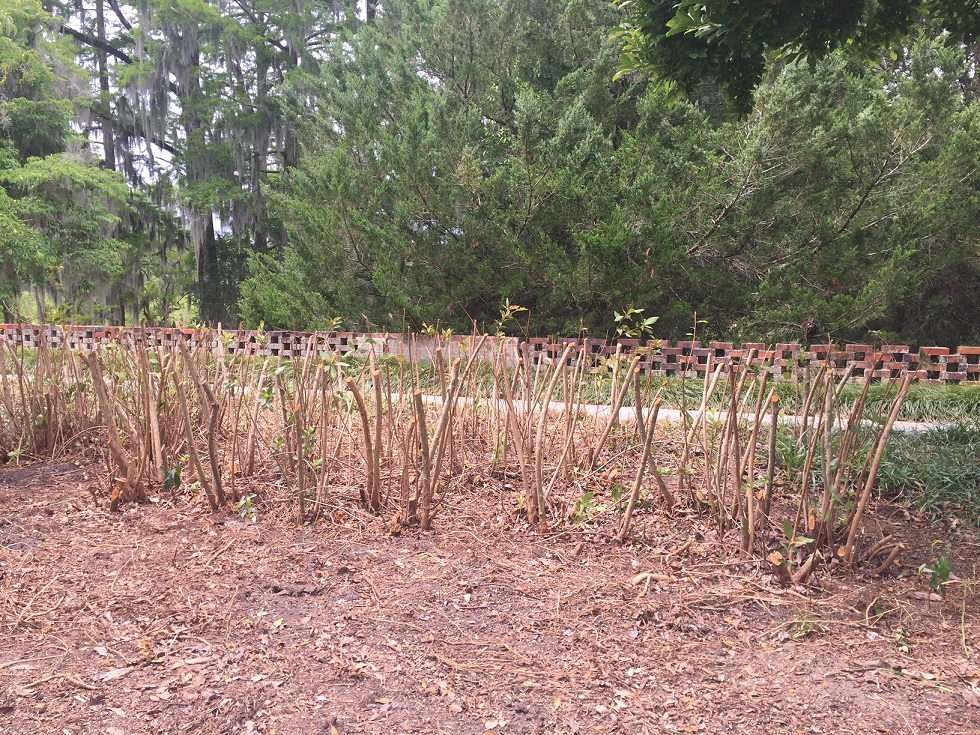 I know, I know! It is jarring! But, as Frank illustrated in the previous image, they will flush out. Our azaleas are also very healthy, so this type of treatment does not compromise their health.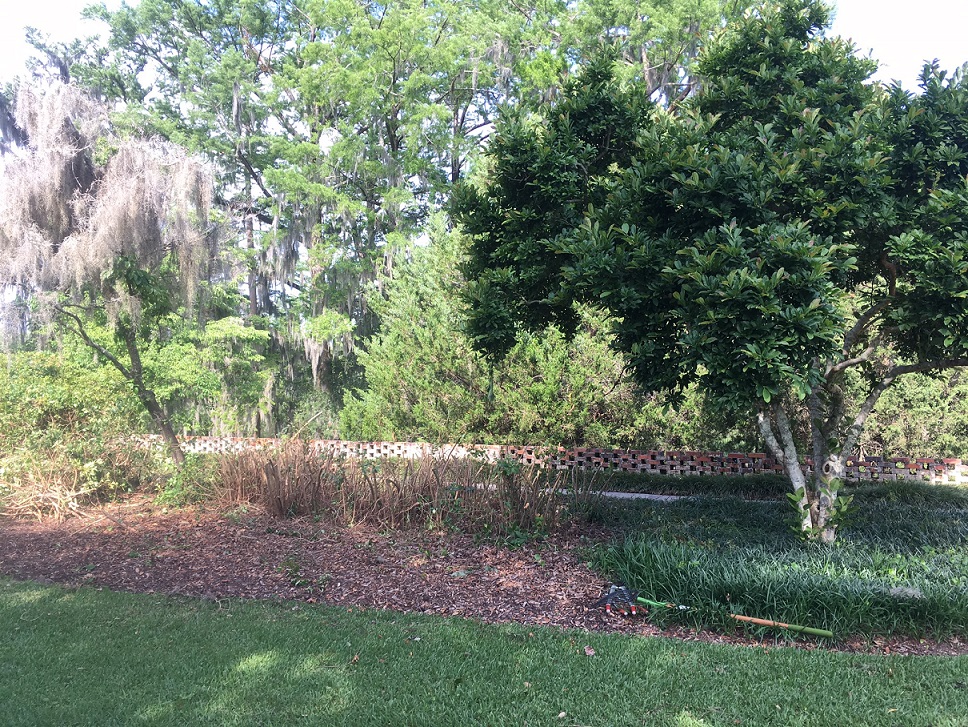 This heavy pruning is not done every year. Once we have the azaleas at a manageable size, the pruning will be far less drastic. The pruning during this time will mostly be to keep the shape and scale of the plant. The hard cut back is only in extreme cases where the plant has grown far too big.
The next time you come to see us, don't be disturbed if you happen to glance some short and bare azaleas. Instead, enjoy the new views that have been created by their shortening and think of how marvelous they will look when they greet us again with their cheerful flowers next spring.
See you in the gardens!
No azaleas were harmed during the creation of this blog.