Did you know Brookgreen Gardens has housed beehives since 2012? Tom Francis, the beekeeper for Brookgreen's hives, noticed there weren't many honey bees around the property and proposed introducing hives. The idea was well received and out came the bees! A trip to the zoo's four year old Observation Beehive, also tended by Tom, will give you the best look at a working hive.
On a recent visit to the Observation Hive, I stopped by to chat with Tom, now in his eleventh year of beekeeping, and hear a little about how he became involved with bees. How did Tom, who is arguably the most recognized beekeeper in our area, get to this point?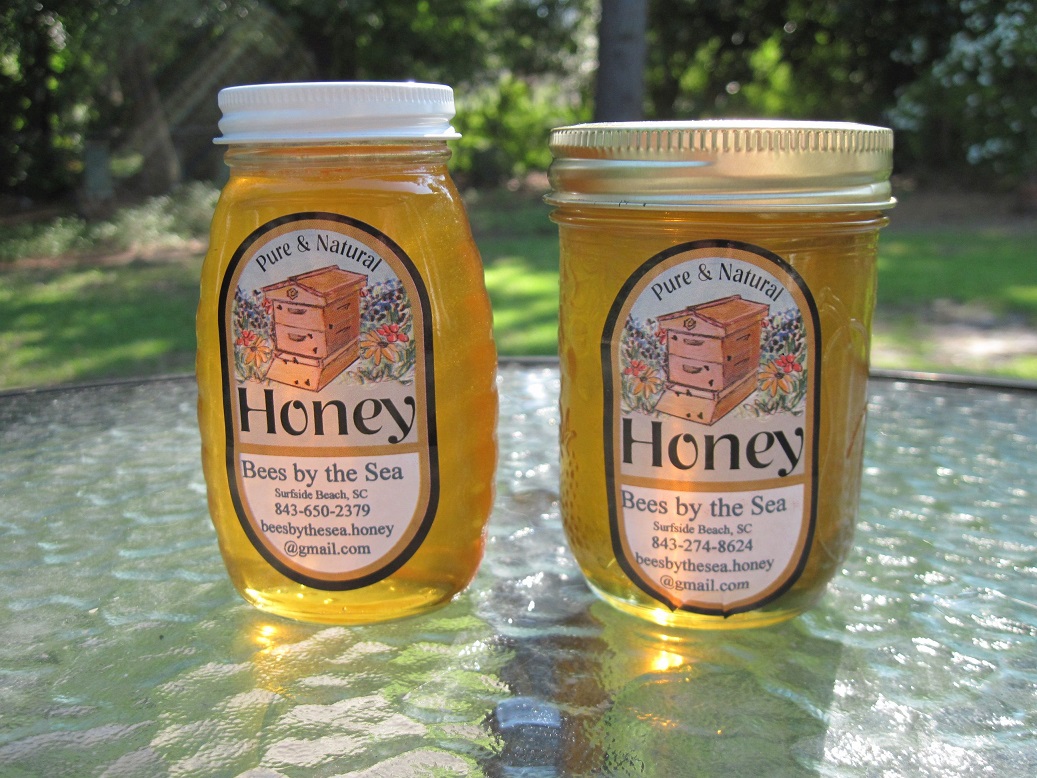 Tom's story began while he was attending Bible College. He learned of ministers who kept bees and sold honey to supplement their incomes. It was Tom's plan to become a minister, and then become a beekeeper. Although becoming a minister didn't quite pan out, evidently the bees did. His dream to tend bees came into fruition when a coworker asked if Tom wanted bees, as his father was going to capture a swarm. After receiving permission from his wife, Tom accepted the bees and the rest is history.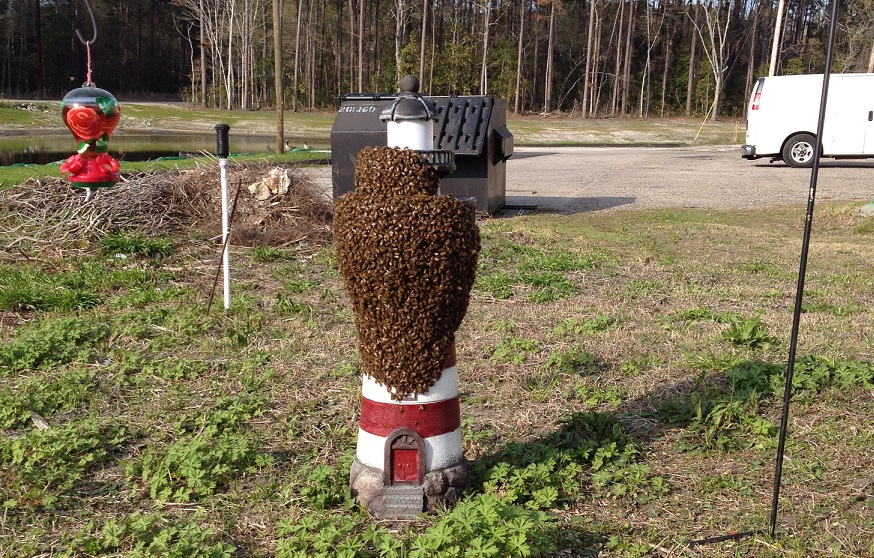 Collecting swarms has been one of Tom's favorite parts of keeping bees. Swarms, caused by the bees' natural desire to split and not be too large of a group, can happen anywhere - and not always in the most convenient of places. When this happens in an area that is creating a disturbance or discomfort to people, action needs to be taken. The thrill of catching the bees and the creativity that can go into it is part of what makes it so fulfilling. As you can see in the image above, not even lawn ornaments are off limits.
Over the years there have been both struggles and rewards. Even though Tom is retired, beekeeping can easily turn into a full time job in order to meet the demands of the bees. In the Spring, hive boxes have to be added to growing hives and swarms have to be caught, while late Summer and early Fall call for the labor-intensive task of processing honey. Despite the difficulties that come with beekeeping, there are some great rewards. For Tom, sharing his knowledge with interested people and future keepers is worth it, if only to see their faces brighten with excitement at the prospect of their future hives. For all of Tom's work, the greatest reward is simple: the ability to keep the bees alive.
So, what's Tom's advice to folks who want to get into beekeeping? Simple: get bees and start doing it! However, keep in mind that beekeeping can get expensive and it does require time. You may also want to do a little research before just jumping in. There are options for classes and getting certified, but Tom has found the internet to be a great resource. YouTube videos abound with knowledge of how to keep bees, and online forums are also a great source of information (but beware of misinformation!).
Next time you're at Brookgreen, be sure to stop by the Observation Hive. Even if the hive is closed because of cooler temperatures, you can still listen for the gentle hum of the bees inside.
See you in the gardens!