I don't know about you, but our spring here at Brookgreen Gardens has been busy! On the horticulture end of things, we had a Garden Symposium filled with excellent speakers, a great plant sale, and have been planting for the summer. Phew! With so much going on, it's no wonder we've included a new position: Zoo Horticulturist.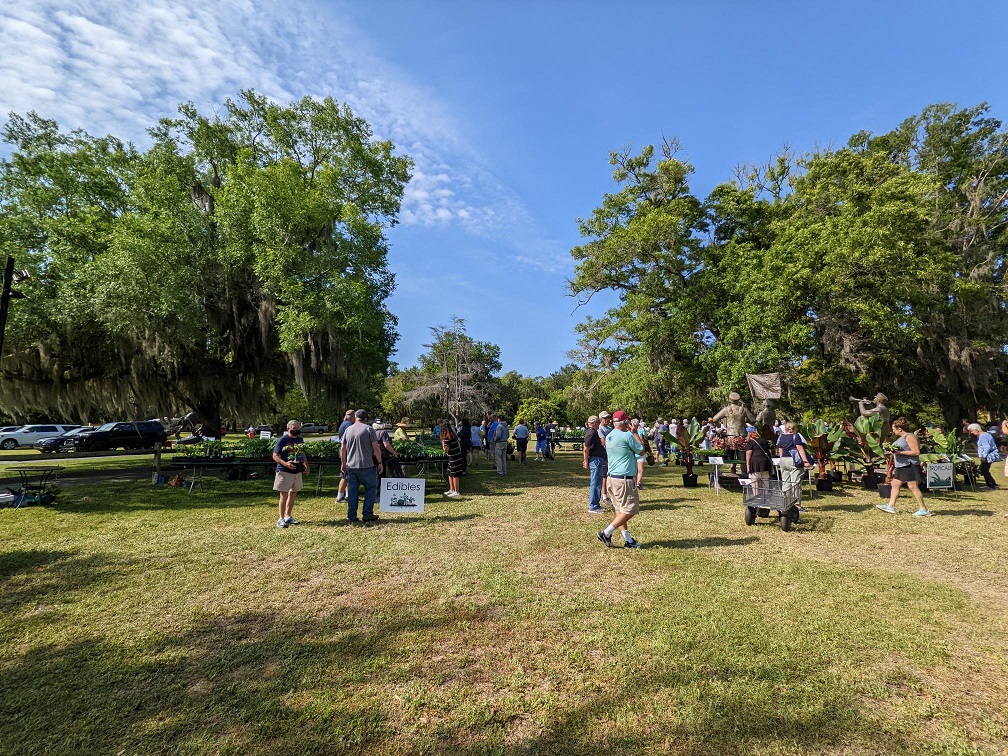 Kaela Miller joined our team of horticulturists back in March and has worked hard at the Lowcountry Zoo since then. Included in her garden areas is the Whispering Wings Butterfly House. The butterfly house was closed for the past two seasons and needed a little TLC to get it back up to its former glory. Fortunately for us, Kaela was up to the task.
With help from the other Brookgreen horticulturists and volunteers, Kaela worked hard to remove weeds, trim plants off the netting, and prepare the area for its long-awaited reopening. Before opening the butterfly house (to both people and butterflies!), we needed to make sure we had a welcome banquet ready to go. In the case of the butterflies, this meant plenty of flowers to provide nectar.
If you take a trip to Whispering Wings Butterfly House today, butterflies and a gorgeous landscape will greet you. Let's look at what flowers you can expect to see in our butterfly house.
Egyptian Star Flower (Pentas spp. cv.)
Egyptian star flowers are a warm-season staple and a butterfly favorite! Butterflies and moths enjoy the tubular flowers. Butterflies and moths' straw-like mouthparts, or proboscis, unfurl, allowing them to feast upon the nectar inside the flowers.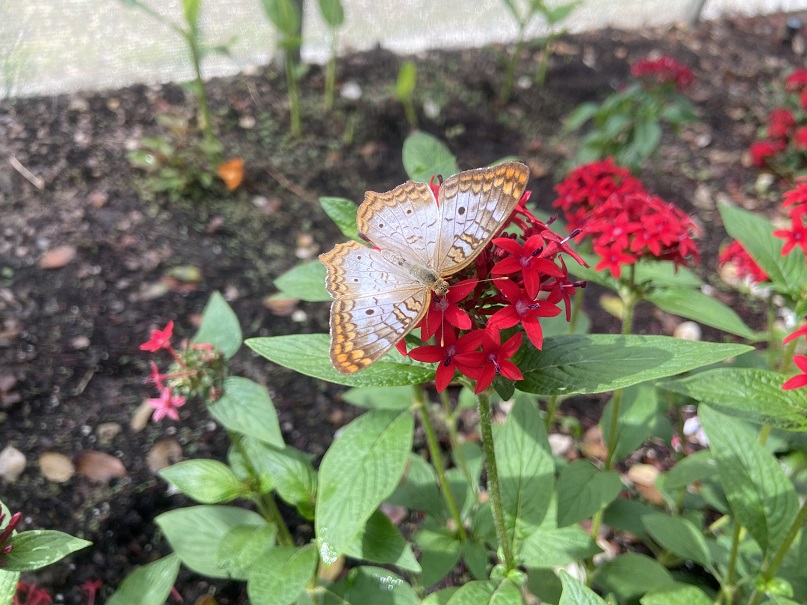 Lantana (Lantana spp. cv.)
When the weather is warm, it seems like lantana cannot stop itself from flowering. Like the Egyptian star flower, it has tubular-shaped flowers that make this a preferred meal for butterflies.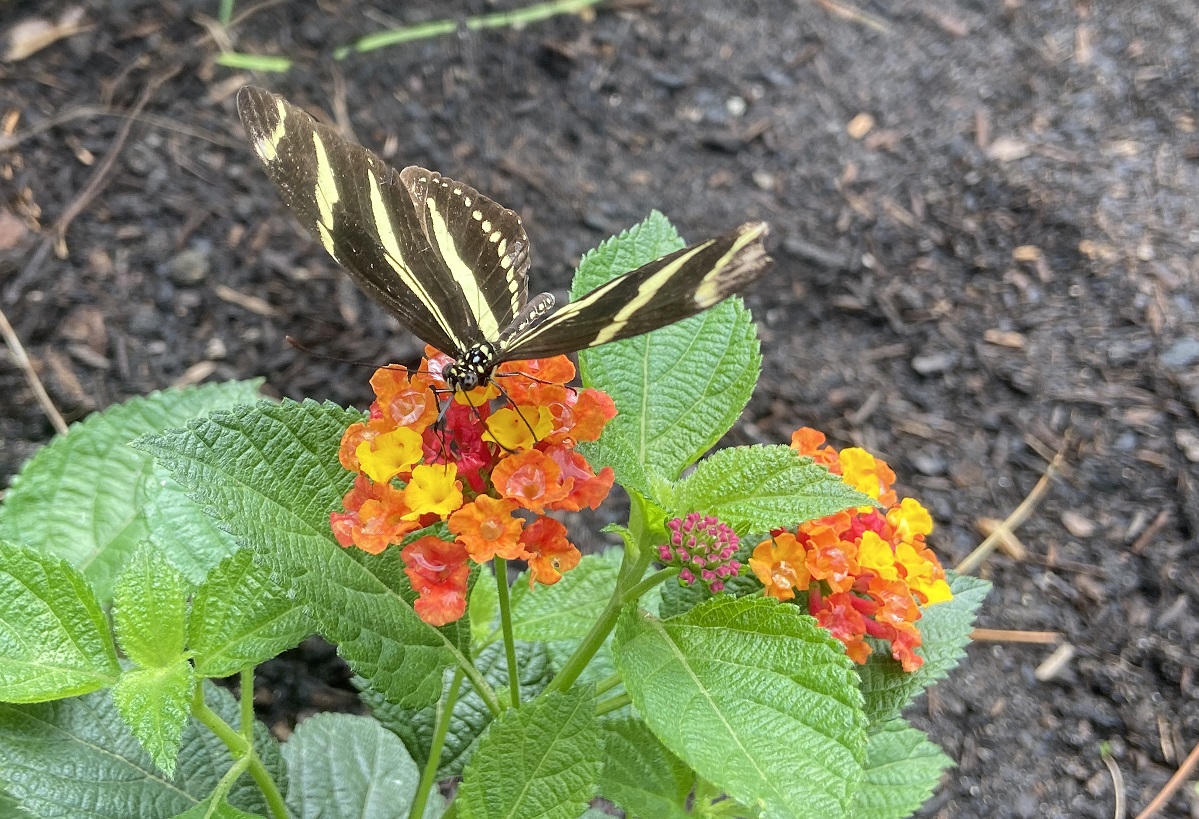 Society Garlic (Tulbaghia violacea)
Keeping with our theme of tubular-shaped flowers, we have society garlic. As you've likely gathered, flowers with this shape are a favorite of butterflies! Humans also enjoy the flowers that are ornamental and edible - good enough to eat, indeed!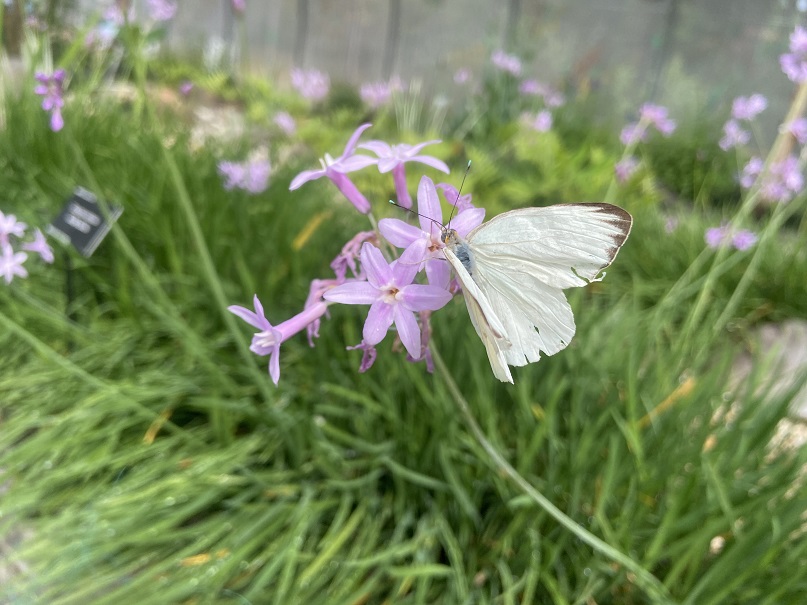 Cuphea (Cuphea 'David Verity')
I'm going to skip saying the flower shape for this one because I'm betting you can guess it! 'David Verity' has firecracker-like flowers, which is also why one of its common names is firecracker plant. While ours in Whispering Wings are just beginning to flower, it will make a delicious treat as it comes to full bloom.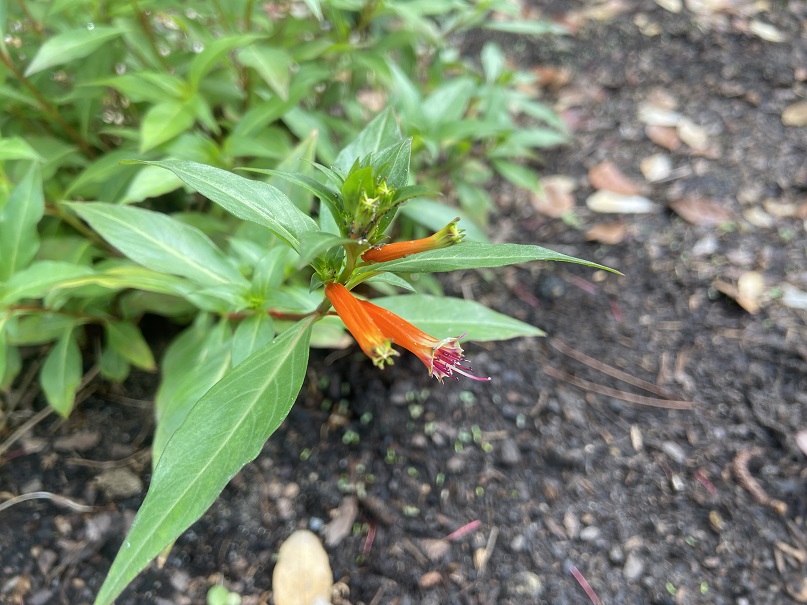 Not only are these plants great options for our butterfly house, but they are also worthy additions to any butterfly garden! On your next trip to Brookgreen, stop in the Whispering Wings Butterfly House, located near the Lowcountry Zoo – you won't be disappointed.
See you in the Gardens!