Sometimes, even the gardens need a little nip and tuck. There is absolutely nothing wrong with adding a little filler, enhancing some areas, or shrinking others, so this week some of the shrubbery at Brookgreen had a little work done.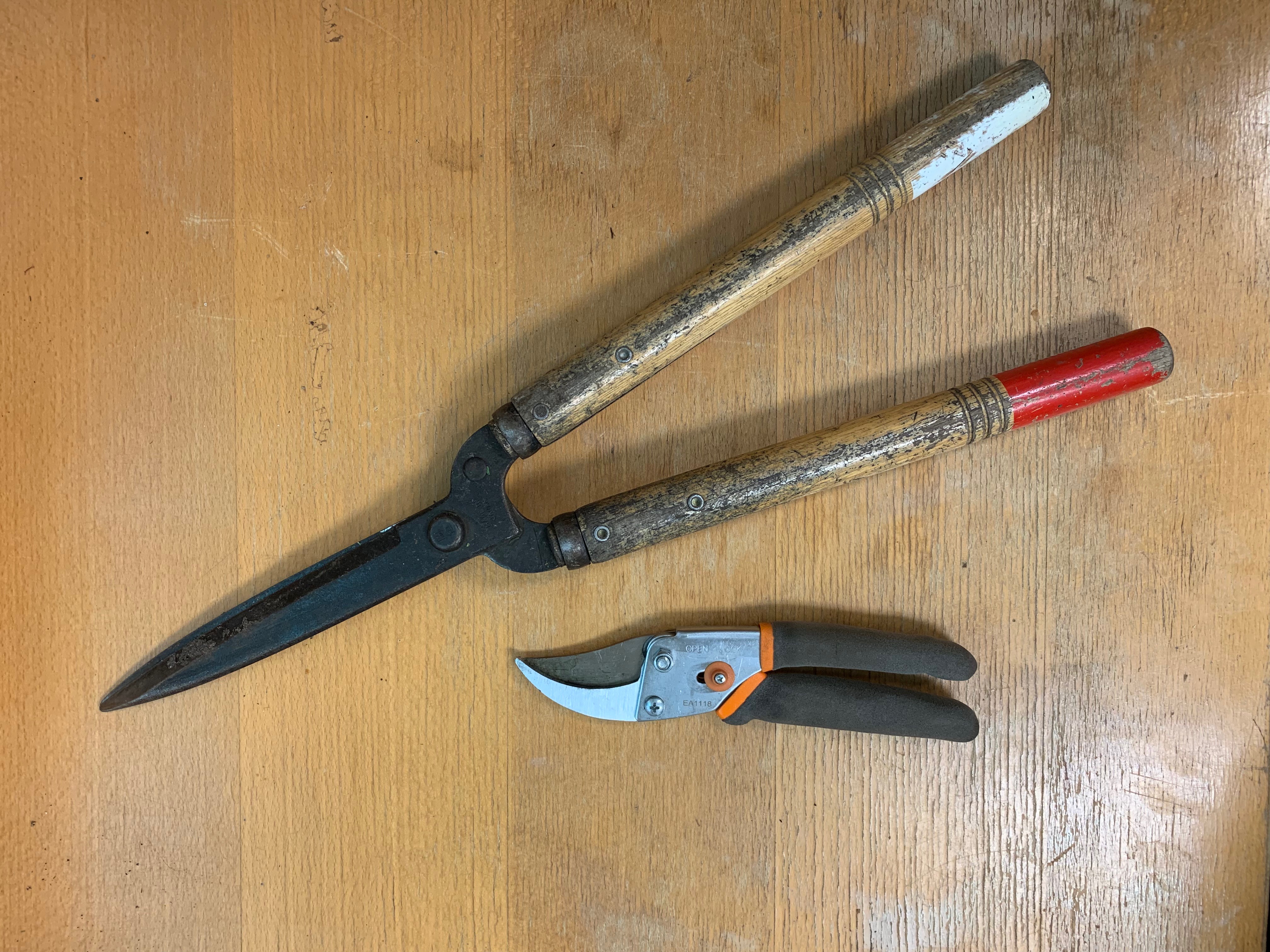 The art of topiary is the cutting, or pruning, of evergreen trees and shrubs into organized shapes. Anything from a rectangle, to a pyramid, to Jeff Goldblum's face can be considered a topiary. Topiary originated in Europe during the time of the Roman Empire and has since spread across the globe, evolving into countless styles, techniques, and forms. 
The project undertaken this week was the shrubbery found in the Brown Sculpture Court. The first step was reshaping the boxwoods (Buxus) into a spherical form. 
The easiest method of doing this was to prune any obvious protruding and unruly pieces with hedge sheers. This immediately made the intended shape of the topiary more obvious, then all that was left to do was tighten and perfect the form. To prevent getting too eager with the sheers, make sure every cut is intentional. Every piece you remove should be taken for a specific purpose, whether it is benefiting the shape or clearing dead branches. It was beneficial to step back after every few cuts and look at the topiary. This helped give a clear idea of how the topiary was beginning to look and figure out exactly what the next steps were. Taking the time to view it from every angle helped make sure the shrub didn't look like a work of art from straight ahead and a severe mutilation from the side.  
Next, we moved on to something a little more creative and difficult: spiral topiaries. Again, these were some topiaries that were already formed but needed to be reshaped and cleaned up. The task seemed a little daunting at first but after watching 20 minutes of YouTube videos and some frantic googling, we felt like seasoned pros.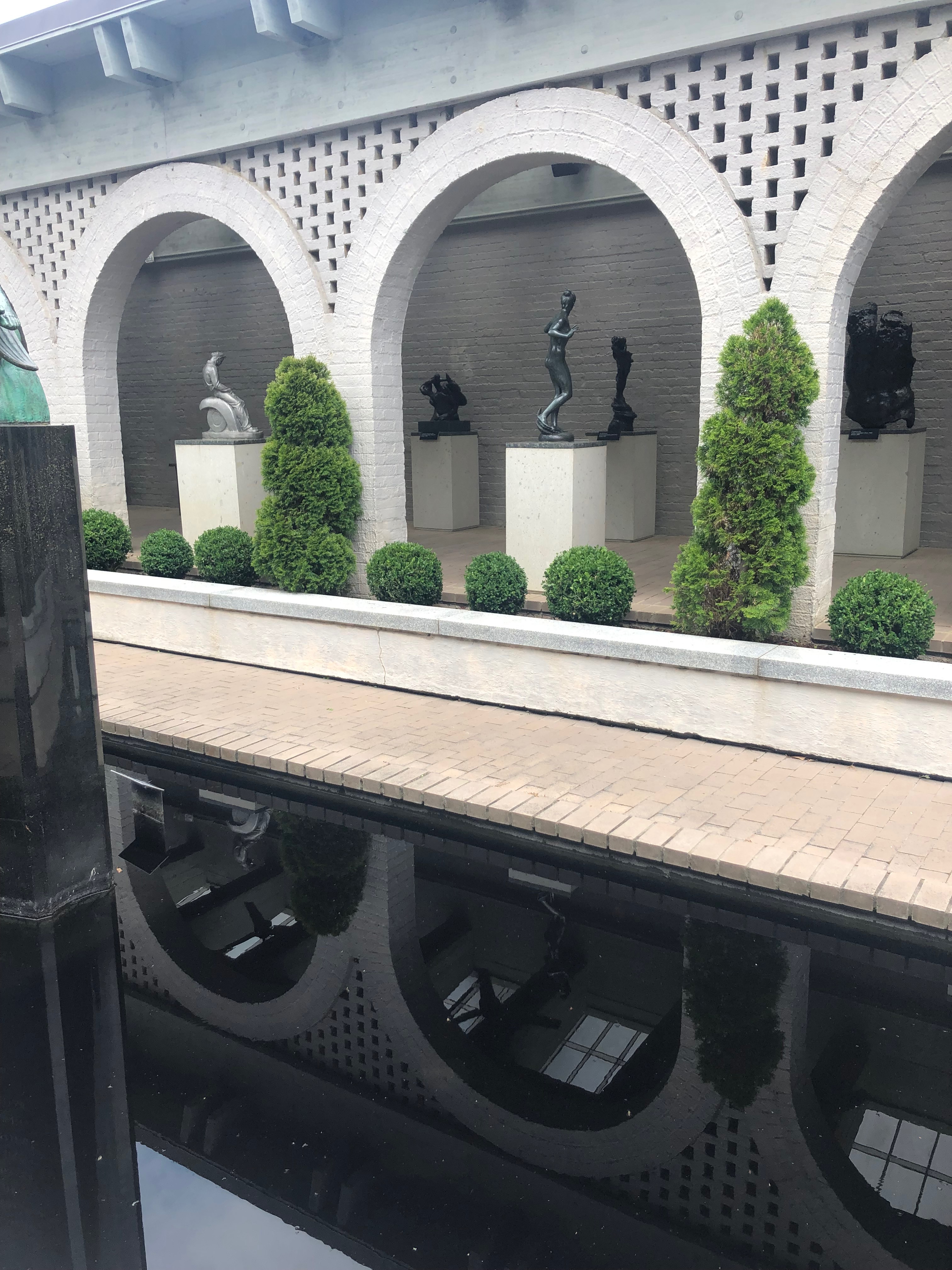 Despite their more complex shape and a run-in with a wasp nest, they turned out well. Unlike the sphere topiaries, these were too complex to just eyeball. So, we enlisted the help of a very high-tech, extremely sophisticated, specialty piece of equipment: string.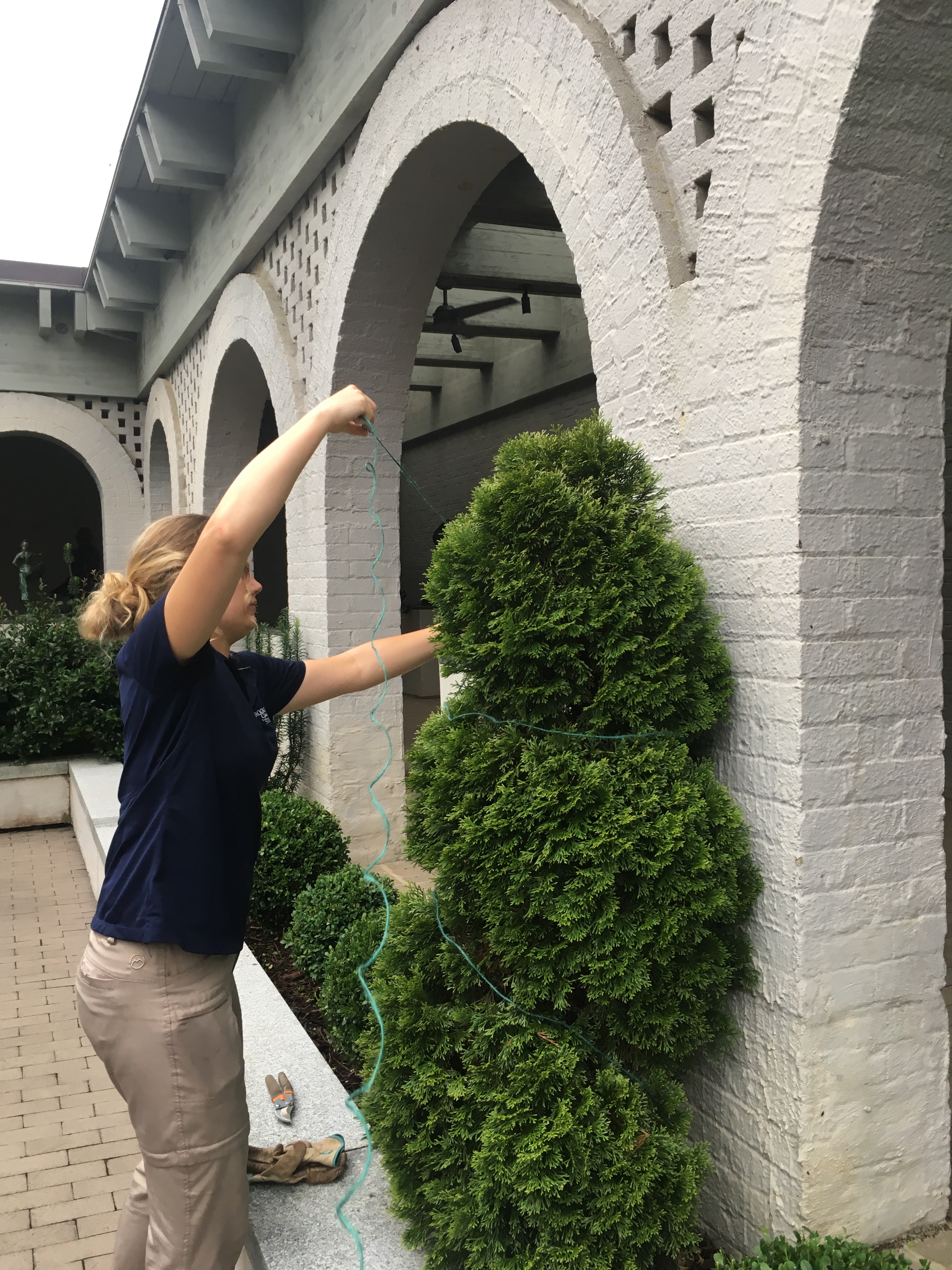 The string was wrapped around the tree and tied to branches following the outline of the previous spiral pattern. Then, hand-held pruners were used to carefully cut along the string and revive the spiral. The topiary was refined by cleaning out any debris from the center of the emerald arborvitae (Thuja occidentalis 'Smaragd') and using sheers to shape up the foliage.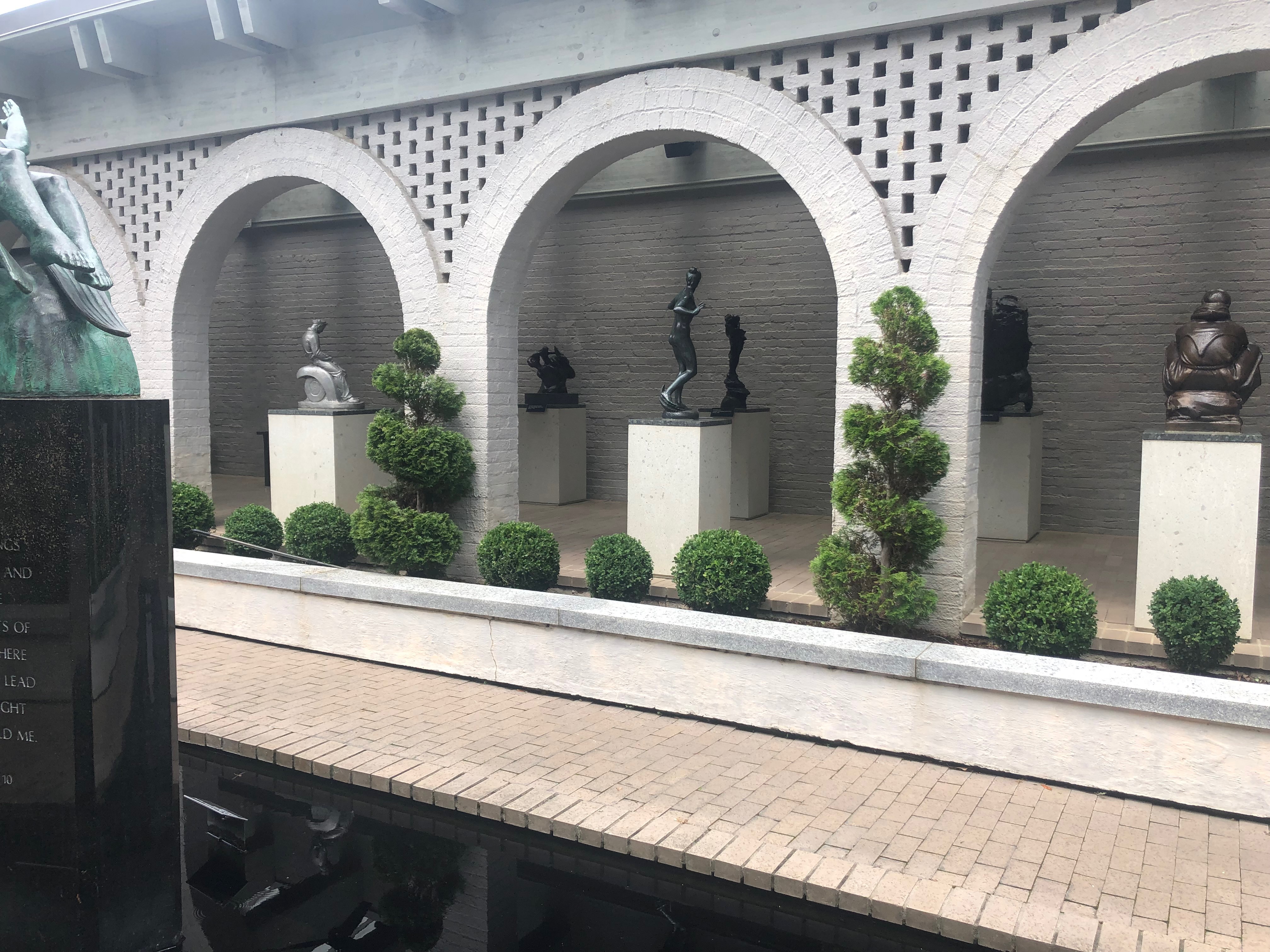 It is much easier and infinitely less frustrating to clean up a plant that has previously been shaped than it is to carve a topiary into a new shrub. I found myself trying to get a little creative and constructing a heart in the Upper Right Wing. It did not turn out as well as I hoped.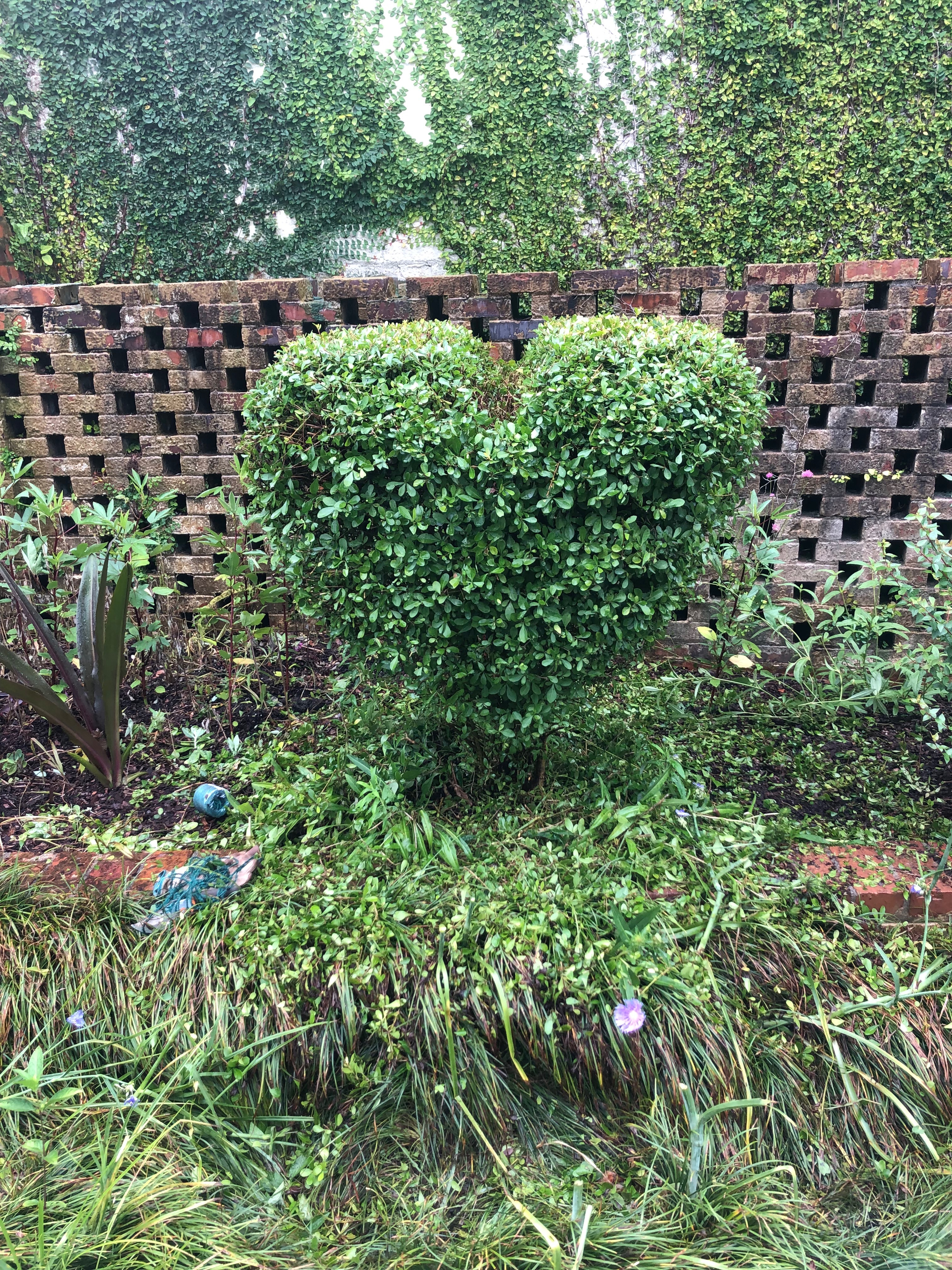 Experimenting with topiary is a unique way to express your creativity and liven up a garden space, however, it does not always go as planned. The important thing to remember is to take your time with it and avoid getting too frustrated. Practice makes perfect and the beauty of experimenting with topiaries is, even if your dachshund ends up looking more like a lump of coal, it will always grow back.