You know what really gets my goat? Deer. These hoofed mischief makers, are like that rude guest that shows up to a party. They come in and make themselves at home. When the hors d'oeuvres come out, instead of taking a couple of pieces of the shrimp cocktail and moving along, they empty about three quarters of it onto their plate and gobble it down, leaving hardly anything for anyone else to enjoy. While our gardens may not be here to satisfy your actual hunger, they are here to satisfy your visual appetite. And these deer leave a noticeable gap in our garden's offerings. Possibly one of the most prominent spots they have impacted this year has been our caladium display in Oak Allée.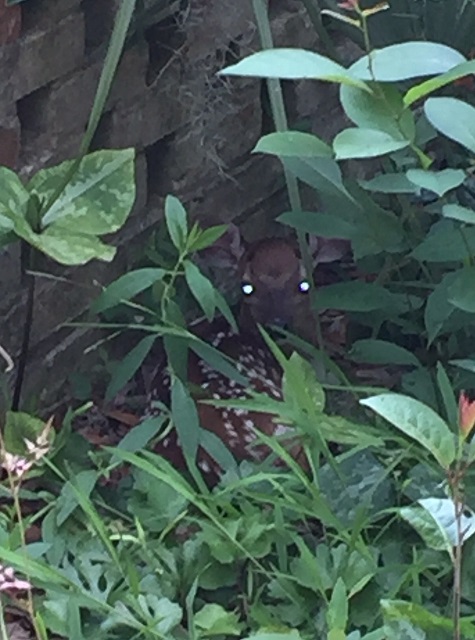 Since Brookgeen is a nature sanctuary set on a huge expanse of over 9,000 acres, many of which are wooded, it is no surprise that deer will sometimes make their way into the gardens. It should also come as no surprise that they often come hungry. To the layman (A.K.A. me), their palates seem quite diverse, and borderline insane. Sure, deer love hostas, and I can get behind that. Nice, smooth, hefty leaves – what's not to love?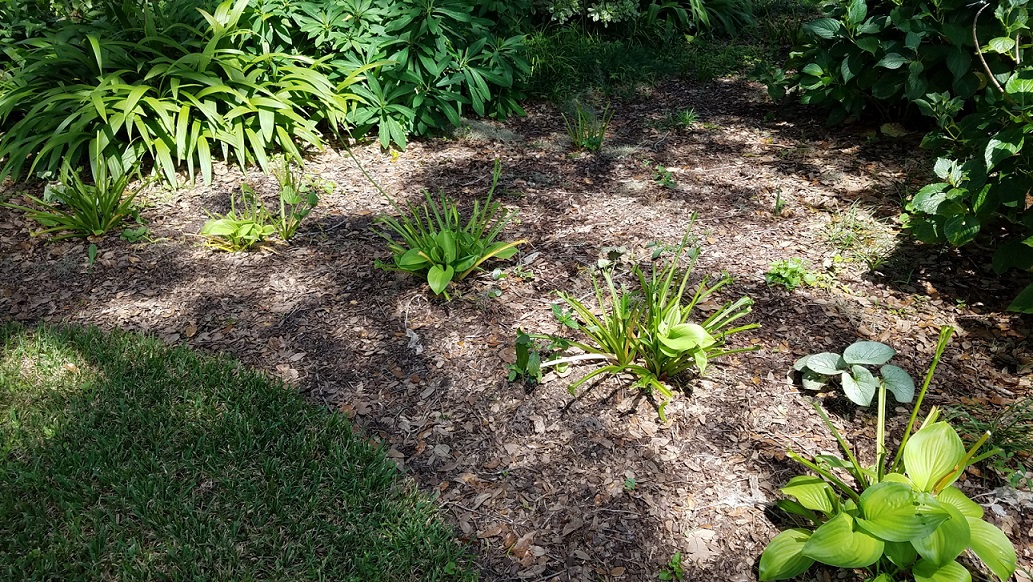 But when I see roses chomped down, I can't help but wonder "What in the world were you thinking?" followed shortly by "My tongue and mouth hurt just thinking about it…" I mean, I get carefully chewing the tender new buds, or soft, often fragrant flowers (okay, I need to stop with the descriptives or I am going to start getting emotional!), but taking a big bite out of a heavily armed rose with prickles adorning most of the stem? Are you crazy?!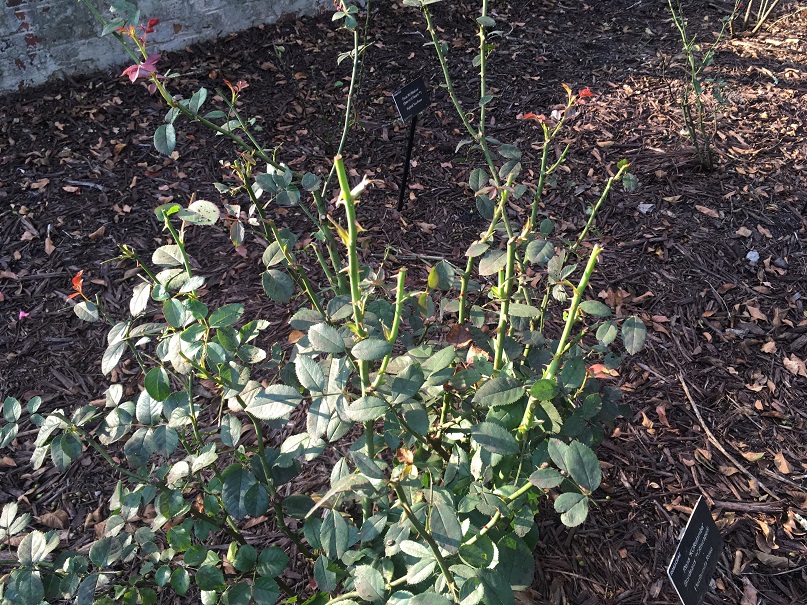 We could surely create a laundry list of what the deer like to eat, but we would be here all week. Instead, let's talk about some plants the deer seem to leave alone here at Brookgreen. As we highlight some of our deer resistant plants, please keep in mind: a plant can be deer resistant, but few things are deer proof. If the deer are hungry enough, they're going to eat it.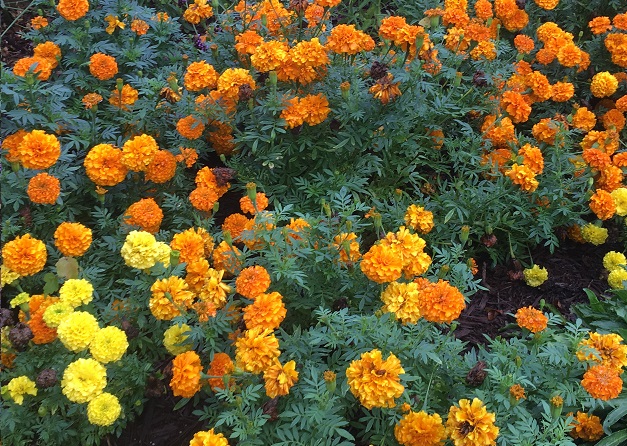 A noticeable wave of color that remained untouched by the deer - a plant that was sandwiched between two things they ate with gusto - was the African Marigolds (Tagetes erecta). These vibrant puffs of orange and yellow seemed to be of little interest in the Poetry Garden.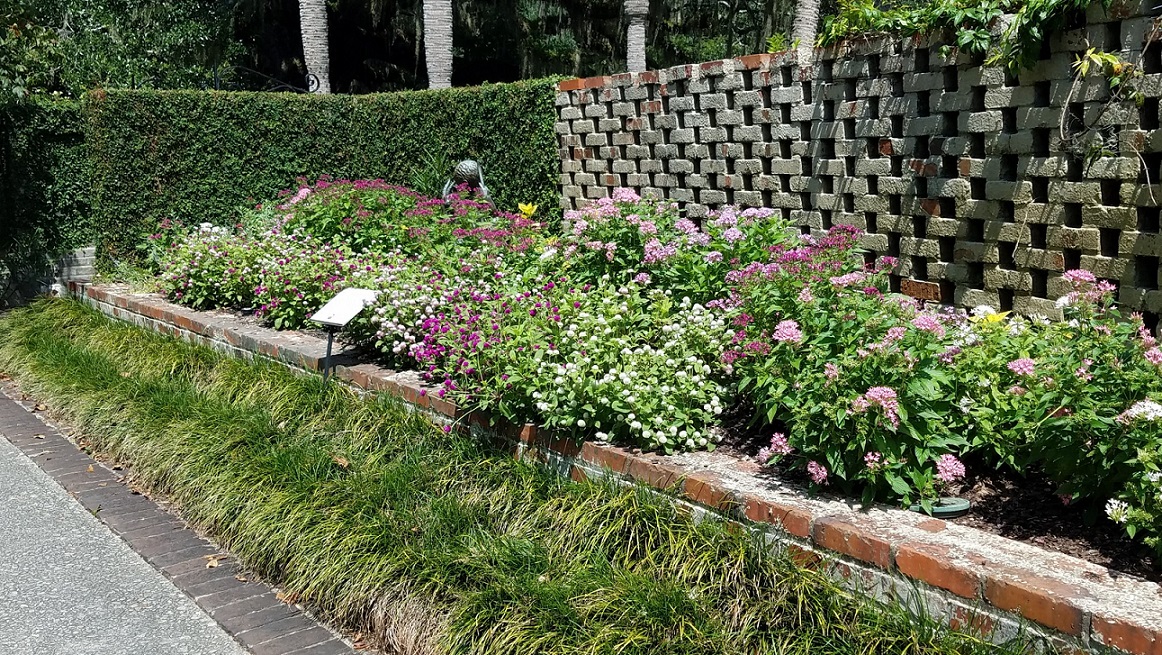 Egyptian star flower (Pentas spp.), globe amaranth (Gomphrena spp.) and coleus (Solenostemon scutellarioides) were among other plants that the deer seemed to overlook. These pictured above are in our Lower Left Wing, right at buffet line level, but the deer seemed more interested in the hostas and hydrangeas nearby instead. Some of the most notably maimed hydrangeas are, unfortunately, right as you enter the gardens through the Peacocks, in the Visionaries area. 
Whopper begonias (Begonia x benariensis 'Whopper') in the Upper Right Wing were passed over too. However, the Joseph's Coat (Alternanthera dentate 'Purple Knight) at the other end of the Upper Right appeared to be a crowd pleaser instead. Bummer for us…
A measure we take to try to deter the deer is breaking out the Milorganite, a fertilizer commonly used on turf that tends to also discourage deer. We also have used cayenne pepper that we sprinkle on our plants to make the plants less appetizing. There are also natural sprays that can be applied to scare deer away; they are often comprised of ingredients like putrescent eggs and garlic.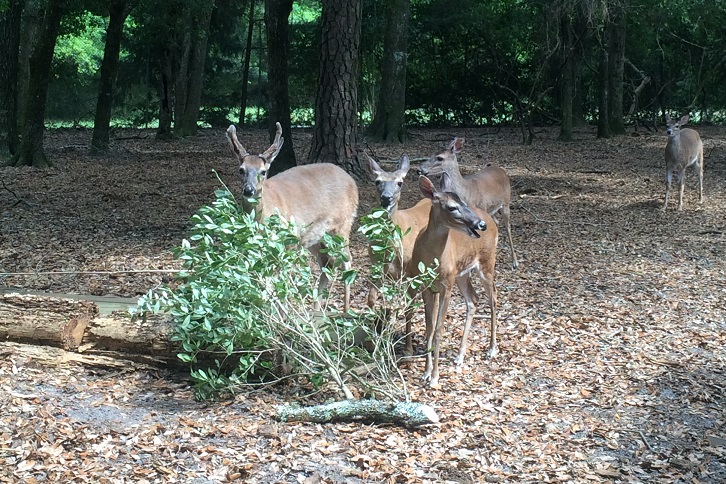 For us, this has been a bad year for deer in the gardens. Although we appreciate their fondness towards the gardens, we wish they would express it in a different way! The gardens remain lush and exploding to the brim with color. Deer or no deer, we are still working diligently to keep everything in tip top shape.
Are you having a problem with deer too? Try these helpful resources from the Clemson Cooperative Extension, Deer Resistant Plants for the Landscape and Rutgers, Deer Resistant Plants so you can keep your garden growing strong, lush, and for your pleasure, not the deer's!
See you in the gardens!