The gardens are always abuzz with activity, be it a literal buzz of insects busy at work or Brookgreen staff, tending the needs of the gardens. This week, as I made my way through the Poetry Garden, I had to take a step back. The crape myrtles (Lagerstroemia spp.) were in full bloom!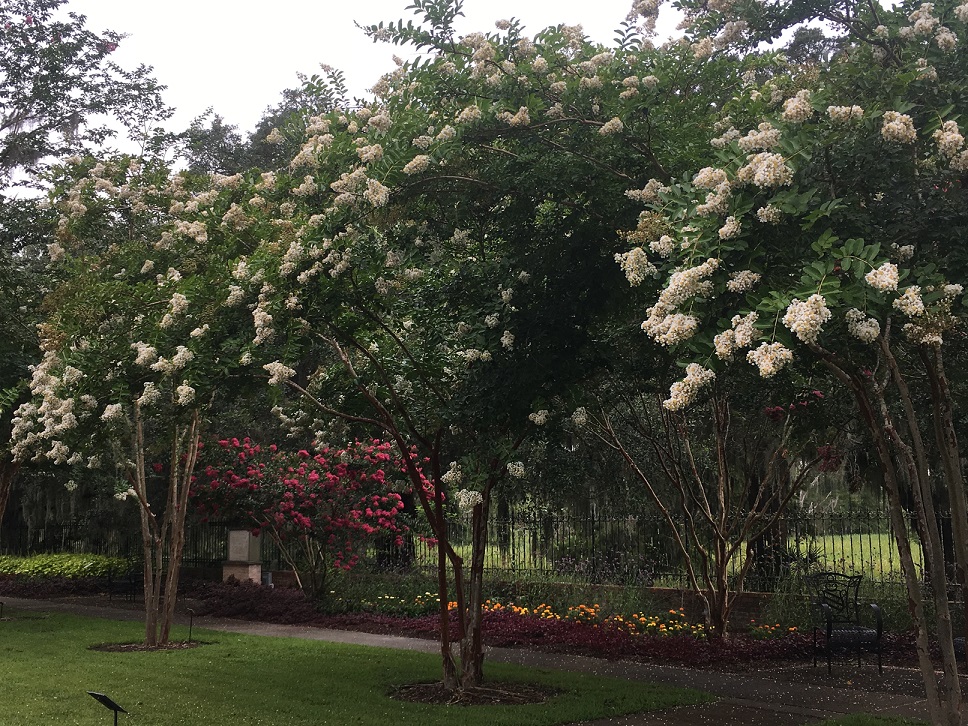 I realized the crape (or crepe) myrtles had begun flowering a few weeks ago. My annual wake up call to their show came in the form of a loud hum. Although this is typical when you work outside, this occasion was a bit different - the buzzing was coming from overhead. After overcoming a mild panic, I mustered up the courage to see what awaited me. Thoughts raced through my head, could it be a swarm of bees, a drone, a UFO, Mothra?! This gets me every year! And, every year (so far, at least…) I find bees indulging in the crape myrtle flowers.  Their show was just getting started.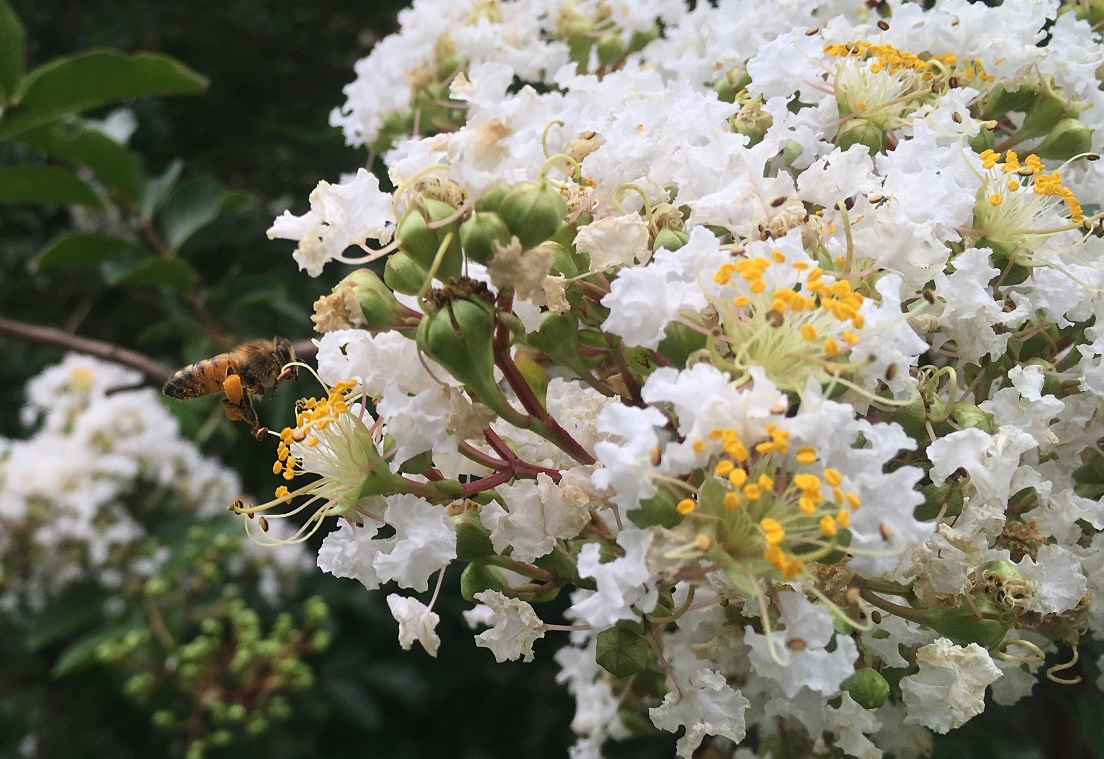 Cut to today, and I feel it's safe to say the crapes have reached their peak flowering. The majority of the crape myrtles are in full bloom and it is certainly a sight to behold.
With so many different cultivars throughout the grounds, you are certain to see flowers in a number of colors too!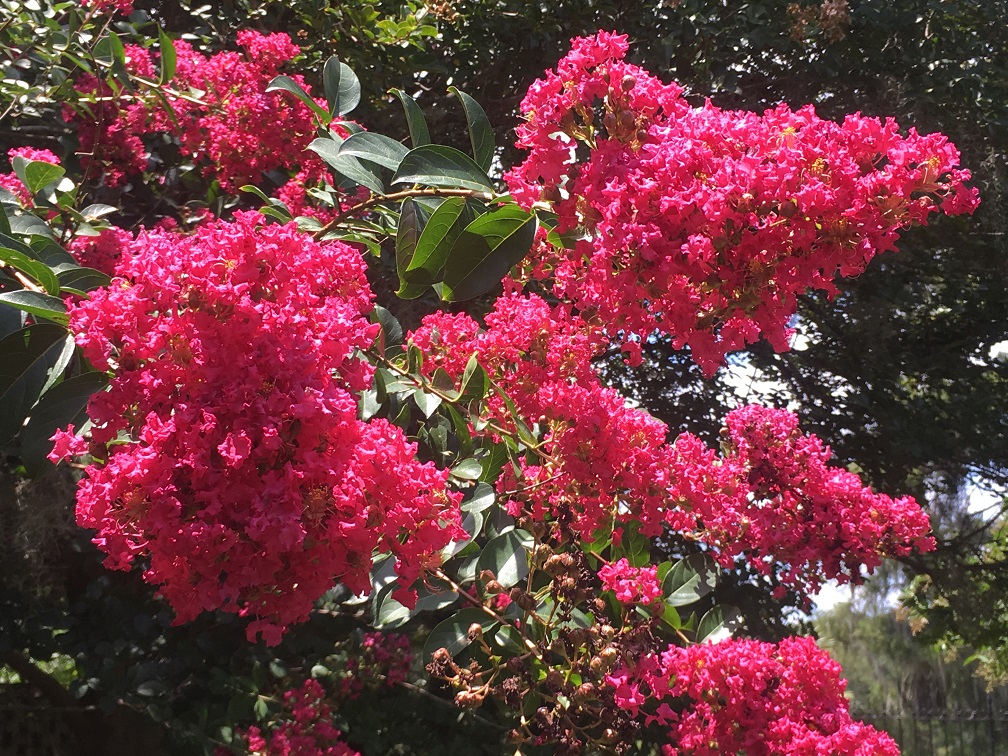 Crape myrtles are what we call a plant with four season interest. This means that throughout the entire year there is something of ornamental value to behold. This is a tall order for a lot of plants!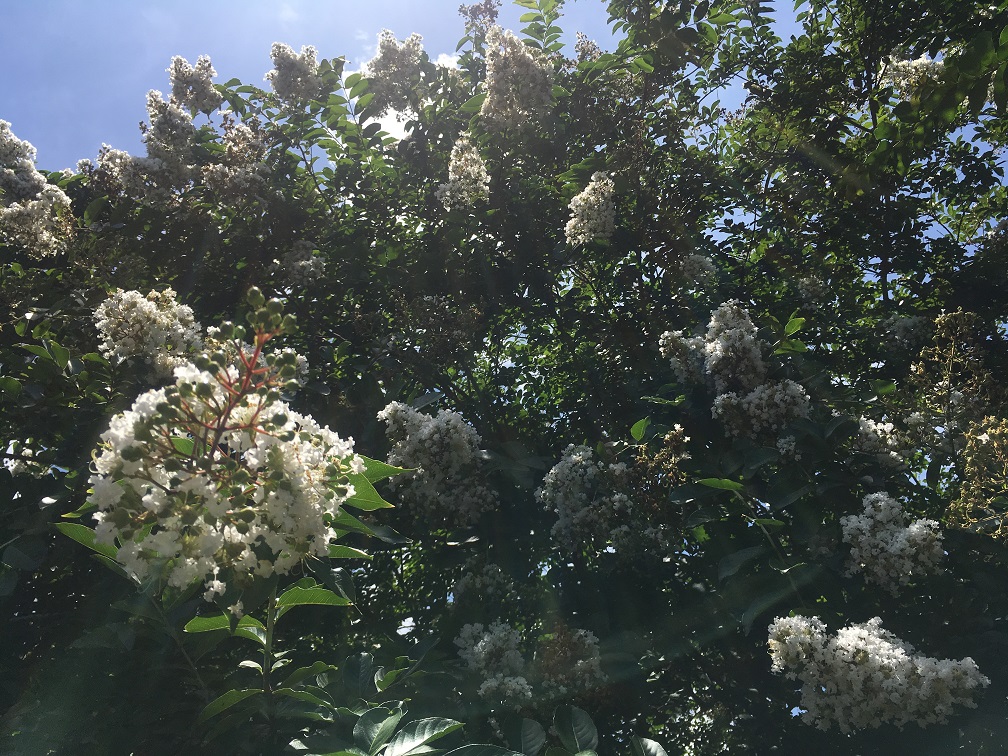 Aside from their big, beautiful flowers, what else do crape myrtles have on display? The overall habit, or form, of the tree is attractive, with leaves covering branches that cast a graceful canopy. Throughout the entire year, you will notice their smooth, patterned bark. During the winter, when the landscape is more subdued, this feature certainly stands out. Finally, once autumn arrives, the leaves take on a striking fall color. This tree has it all!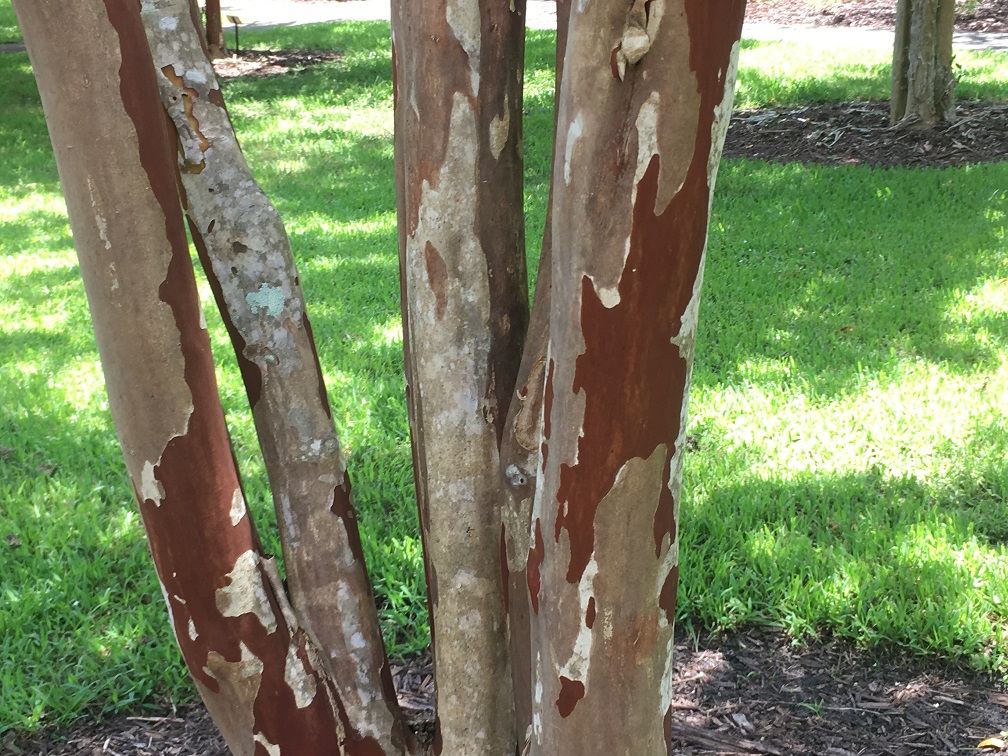 Make sure you stop by Brookgreen soon so you can catch the flowering before it's over! Even if you can't make it in time to catch the crapes at their peak, there is plenty else you can enjoy from them throughout the year!
See you in the gardens!