As winter nears and autumn is on its way out, the gardens get to show off in more subtle ways. Our warm season plants have been swapped for ones better suited for the chill of the coming months and many of our perennials and woody plants are putting on their own unique shows.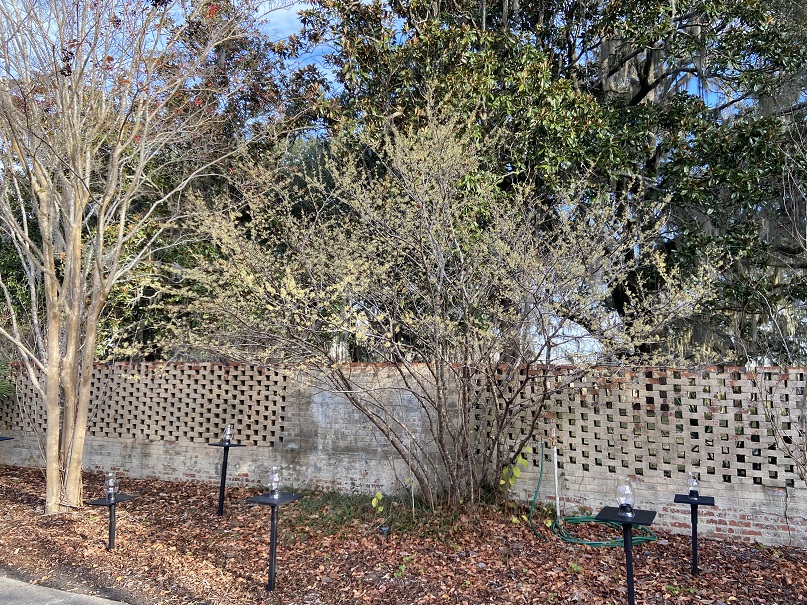 The botanical splendor of the season dawned while I was out in the gardens. On my walk through the Poetry Garden I was in awe of our witch hazel (Hamamelis virginiana). What caught my attention was how it seemed to have a halo emanating from it. That ethereal glow was in fact its flowers.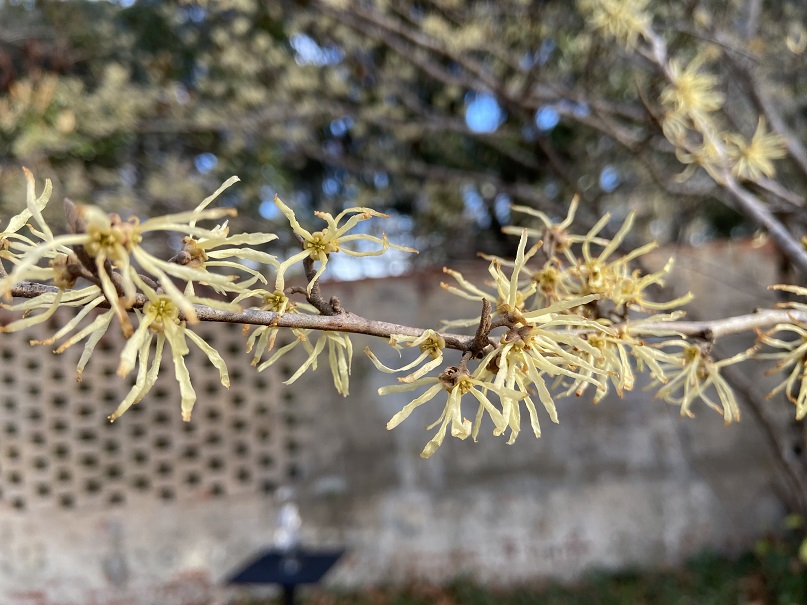 The flowers, which cover much of the branches, are wispy and have long petals. While the flowers are not big and in your face, they are prolific and sweet-looking in their daintiness. Witch hazel in flower is one of those blink-and-you'll-miss-it type plants, so now is the time to see it in action.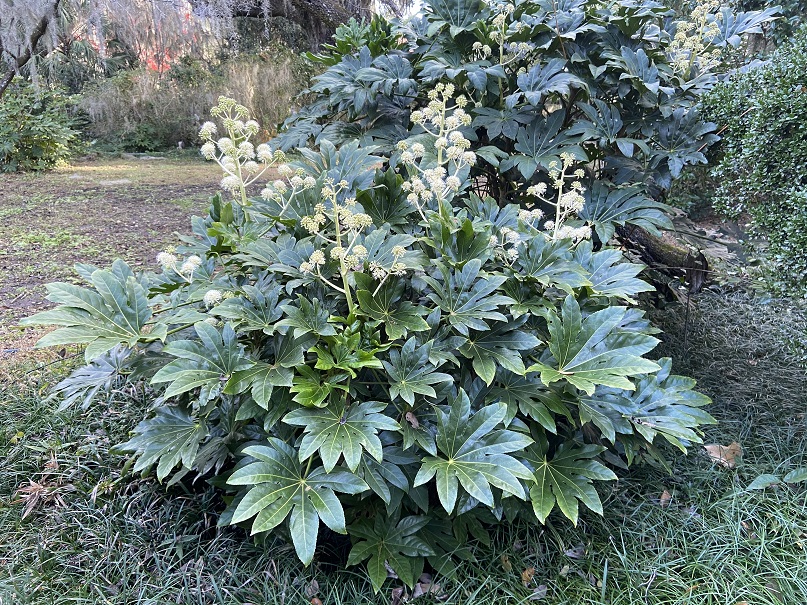 As I continued my stroll through the gardens, I came across a plant that could easily be mistaken as a creation from the mind of Dr. Seuss. Japanese aralia (Fatsia japonica) is striking throughout the entire year, but is quite eye catching when in flower.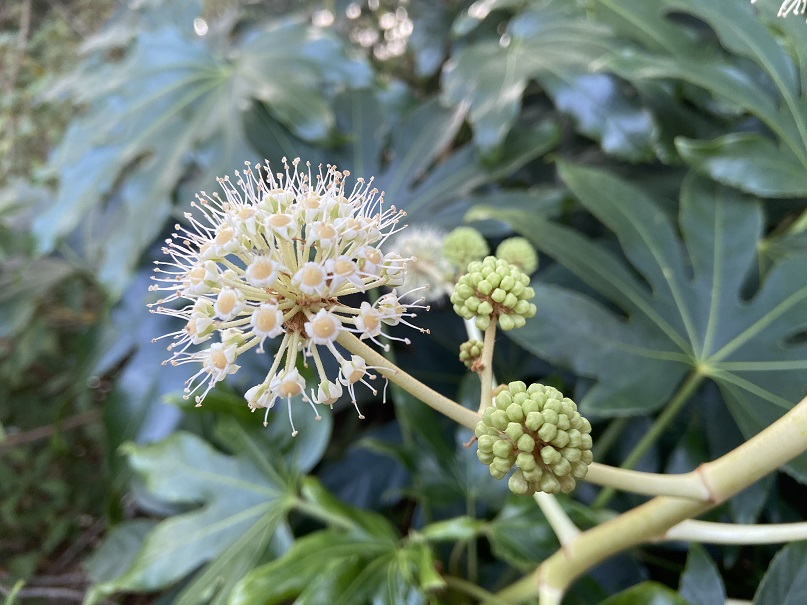 These flowers are hard to miss. They are large and certainly make a statement. My favorite way to describe these flowers is how one of our volunteers aptly put it: "marshmallow-like."
Another plant not to be missed is giant leopard plant (Farfugium japonicum var. giganteum). While we typically grow this for its large, attractive, and downright fun foliage, its flower is certainly worthy of attention too.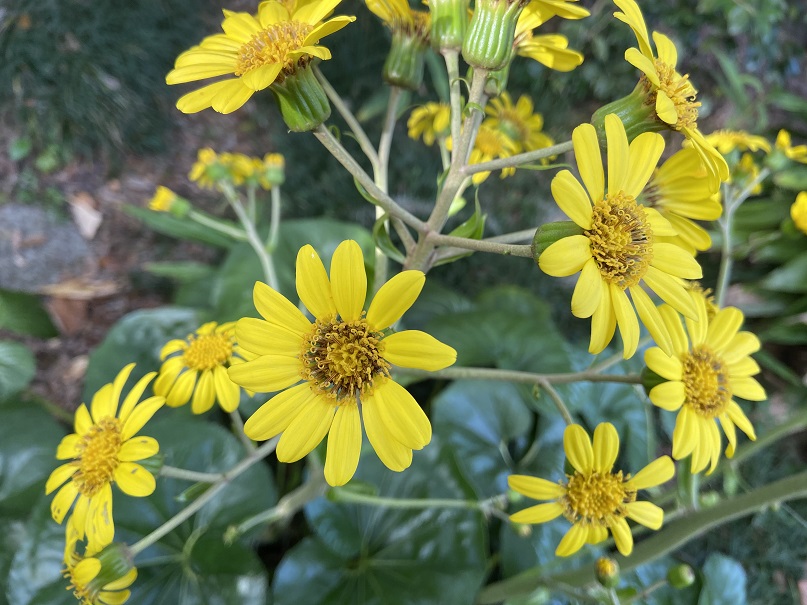 Yellow, daisy-like flowers are currently popping up around the gardens. Sitting atop large stems, they rest high above the foliage. They are close to being at face level and are just begging to be seen.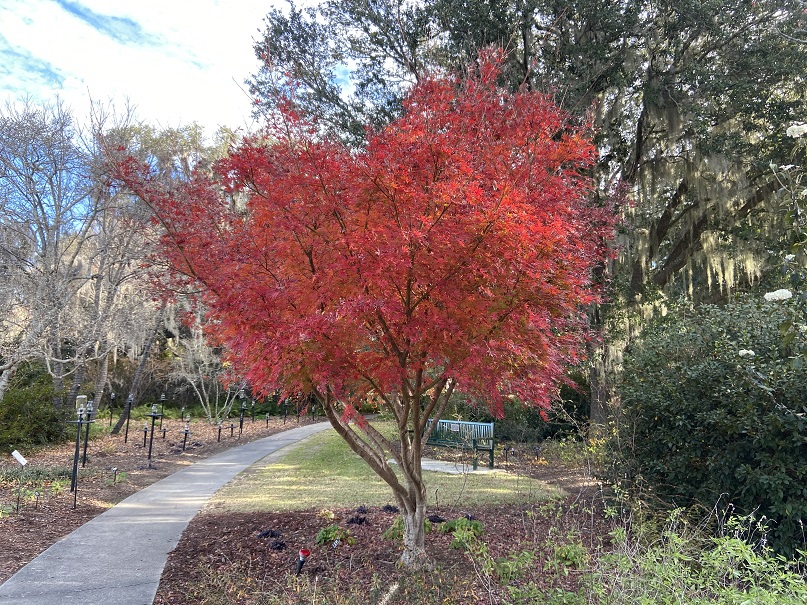 Finally, I would be remiss if I did not point out another must see in the garden – fall foliage! A trip to Brookgreen is absolutely required if you have not yet been through to see the changing color on the Japanese maples (Acer palmatum). Some of the maples are further along than others, but these are absolutely worth seeing.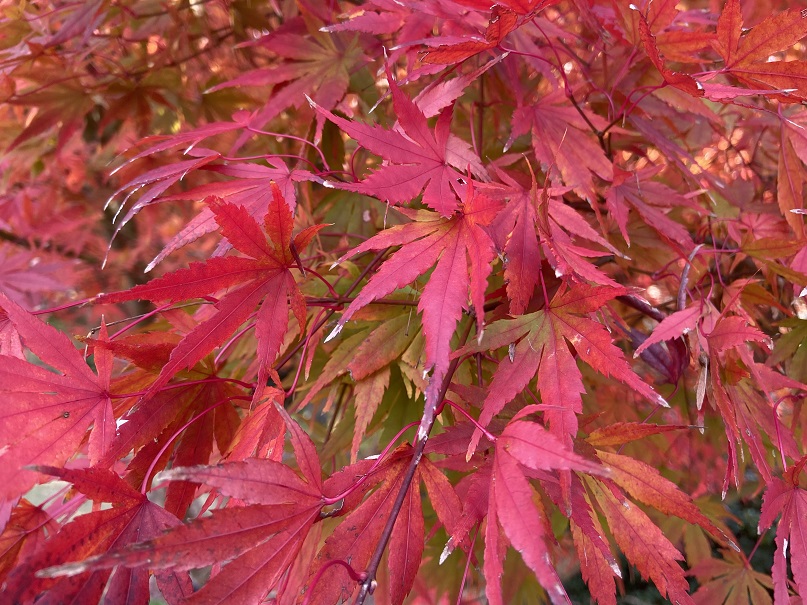 If you are overdue for your next trip to Brookgreen, be sure to visit us before you miss these fleeting botanical interests. You won't regret it!
See you in the gardens!