April is a great time to come and visit us at Brookgreen Gardens. It is typically when our azaleas and dogwoods are exploding into brilliant bloom, our spring ephemerals are out and about for their limited debut, and our cool season plantings are putting on their final show before they give up the stage (or in this case, bed) for the incoming warm season plants. It's a busy time for those of us in the gardening community - but we wouldn't change a second of it!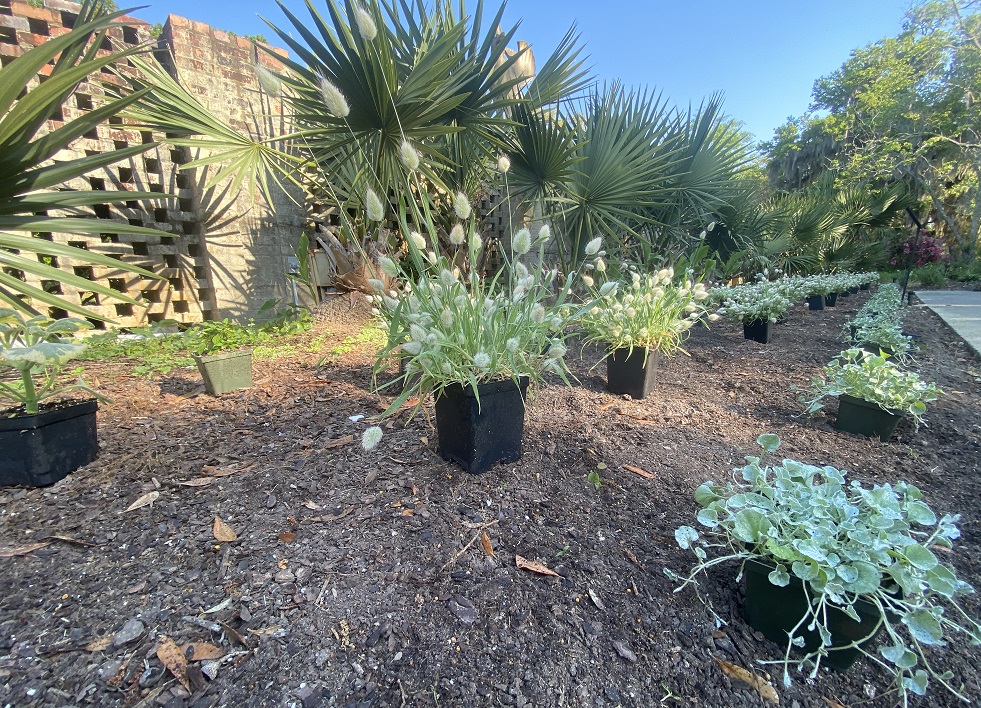 Each year we plant literally thousands of annuals. Our warm season display is loaded to the brim with both tried and true favorites as well as new additions we can't wait to give a go. For gardening folk, this is our version of being kids in a candy shop. The greenhouse (A.K.A. the aforementioned candy shop) is practically busting at the seams with these new plants, and we could not be more eager to get them into the gardens to share with all of our guests!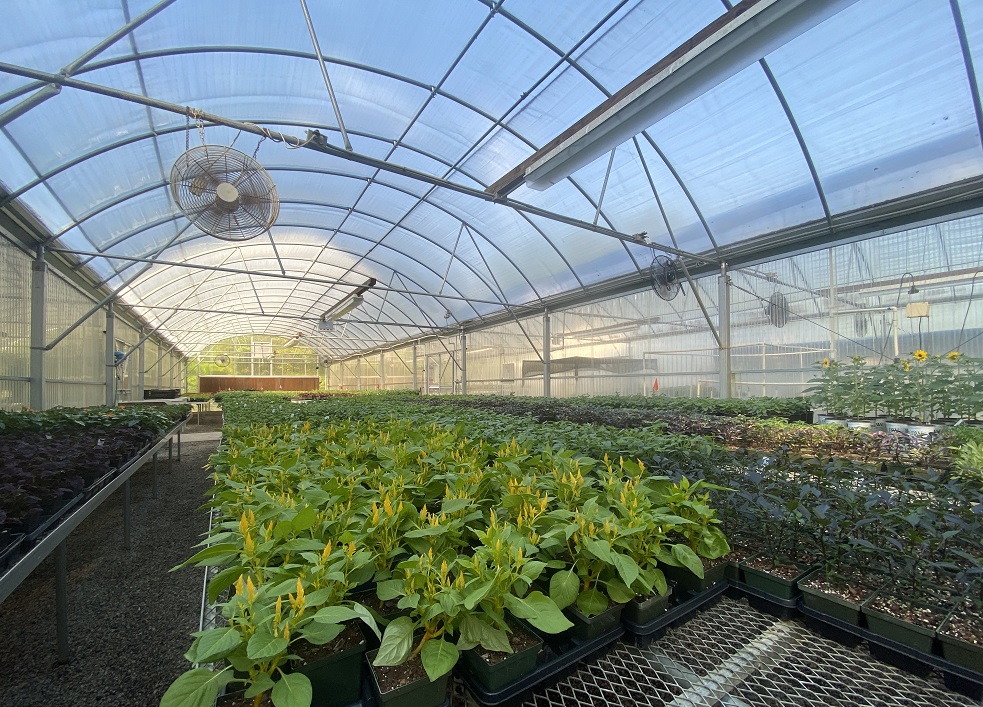 So what can you expect to see in the gardens in the coming weeks? Let's take a look!
1. Madagascar Periwinkle (Catharanthus roseus 'PAS551759' (Mediterranean XP Peach))
Madagascar periwinkle is a great plant for sunny spots. Keep your eyes peeled for peach colored, pinwheel shaped flower and lush, green leaves.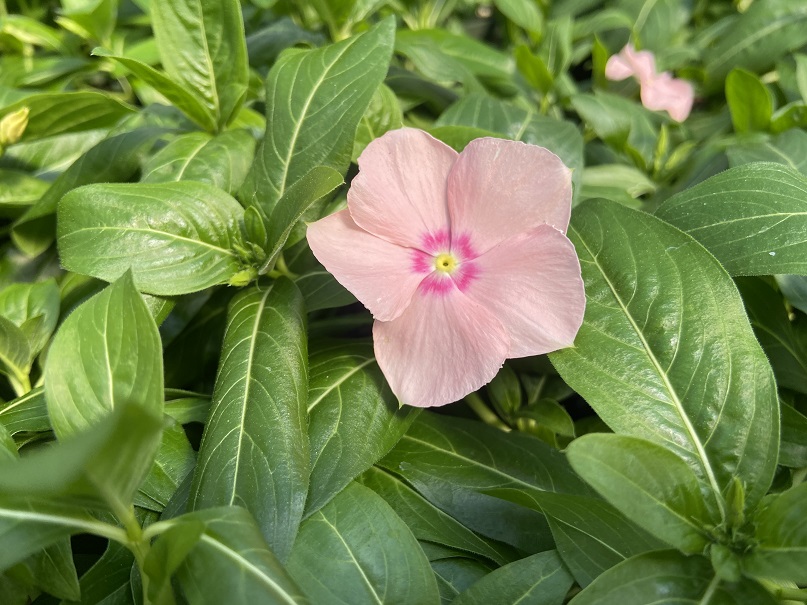 2. Melampodium (Melampodium divaricatum 'Showstar')
Melampodium is a tough plant that hasn't let us down yet, so we are excited to welcome it back again this year! Look out for cheerful, almost sunflower-like flowers that adorn this plant and put on quite a show.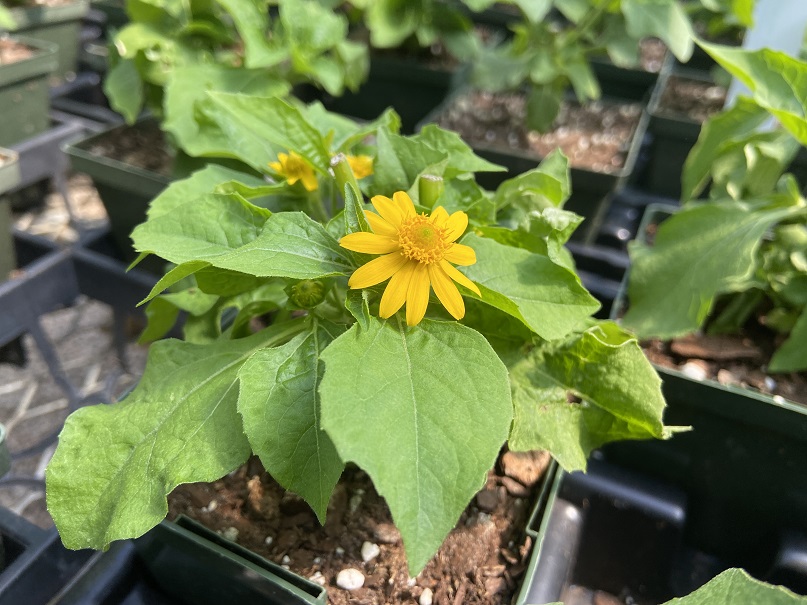 3. French Marigold (Tagetes patula 'Janie Bright Yellow')
Few things are as quintessentially summer as a marigold. This classic plant is a welcome addition to the gardens, both for its appearance, and its usefulness in attracting beneficial insects. There's a reason they say to plant these around your vegetable gardens!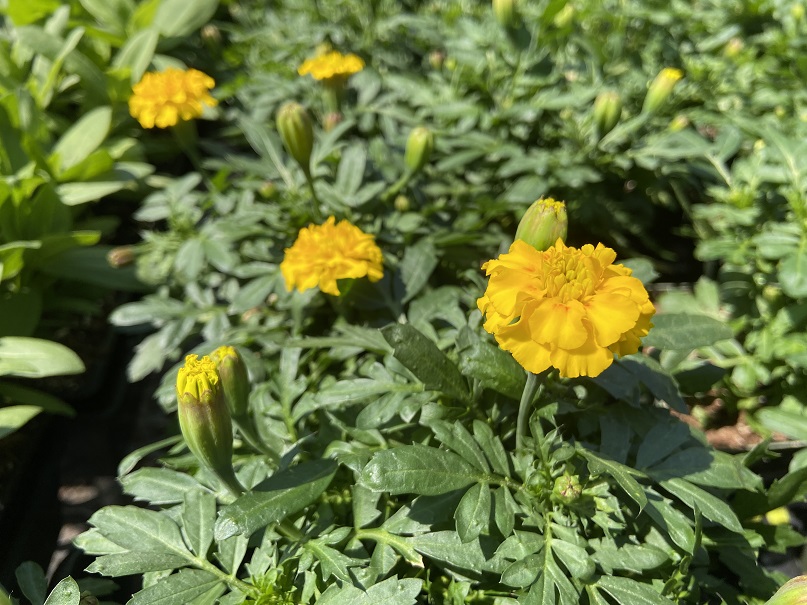 4. Basil (Ocimum basilicum 'Red Rubin')
Basil isn't just great for your pizza, it can also be a worthy addition to the landscape. Unlike a lot of plants on this list, we grow basil ornamentally for its foliage alone. While I'm sure you will find a basil flower enthusiast somewhere, they're generally pretty hard to come by. The real selling point for this plant is its attractive and edible foliage that, unfortunately, is less attractive when the plant is in flower. Don't worry though, snipping or pinching off flower buds and flowers is a quick and easy fix!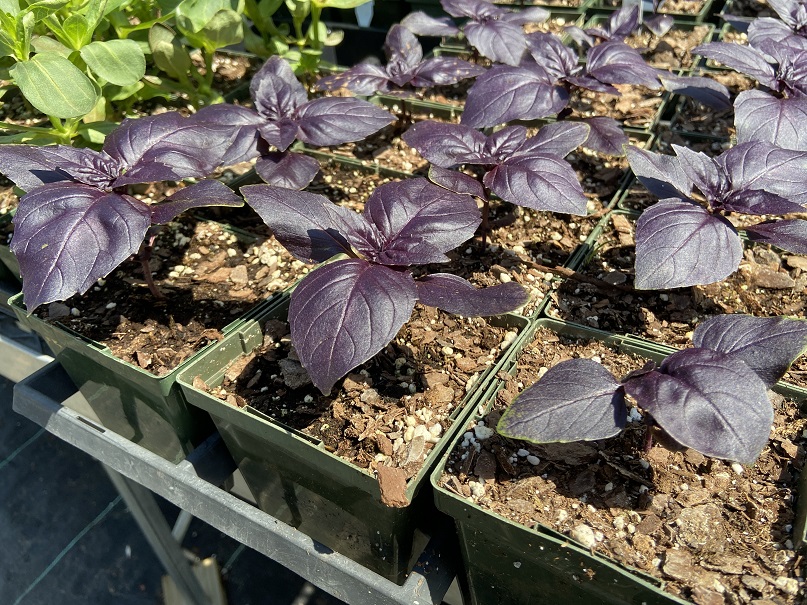 5. Zinnia (Zinnia marylandica 'PAS1246684' (Double Zahara™ Raspberry Ripple) )
Ah, a garden staple! Zinnias are wonderful plants with intense blooming power and variety. Although there are a ton of different zinnias out there, we typically plant zinnia in the Zahara™ or Profusion series. Our experience with both series have been positive, resulting in healthier, stronger plants with improved disease resistance. How could you ask for more?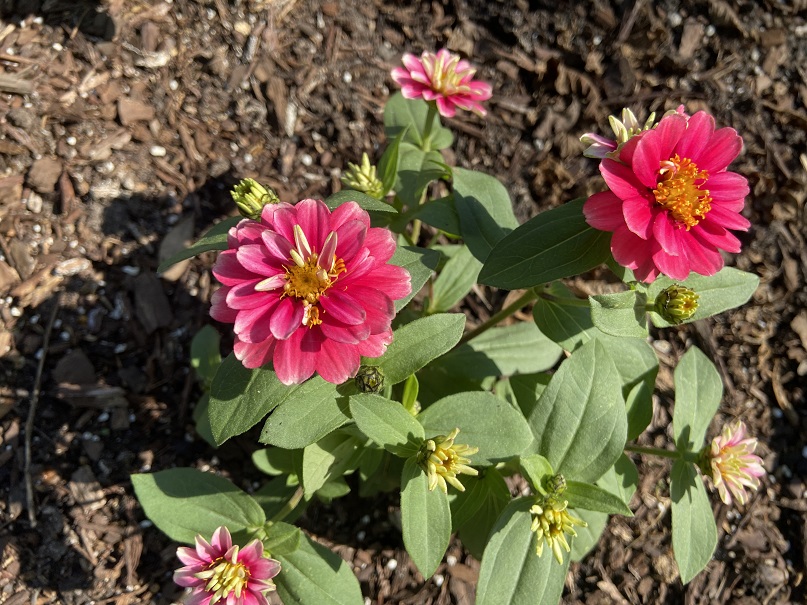 6. Bunny Tail Grass (Lagurus ovatus)
This is a plant that makes me eat my words. I am a self proclaimed grass hater, but sheesh - bunny tail grass has me rethinking some things! This soft, unique plant caught the eye of Jamie Williams, one of our horticulturists, and she knew she had to have it! As someone who has been petting this plant for the last two months in the greenhouse, I can understand why. This incredibly soft, and unusual looking plant is an adorable addition to the gardens! While this may be our first time growing it, we have high hopes that it will perform well.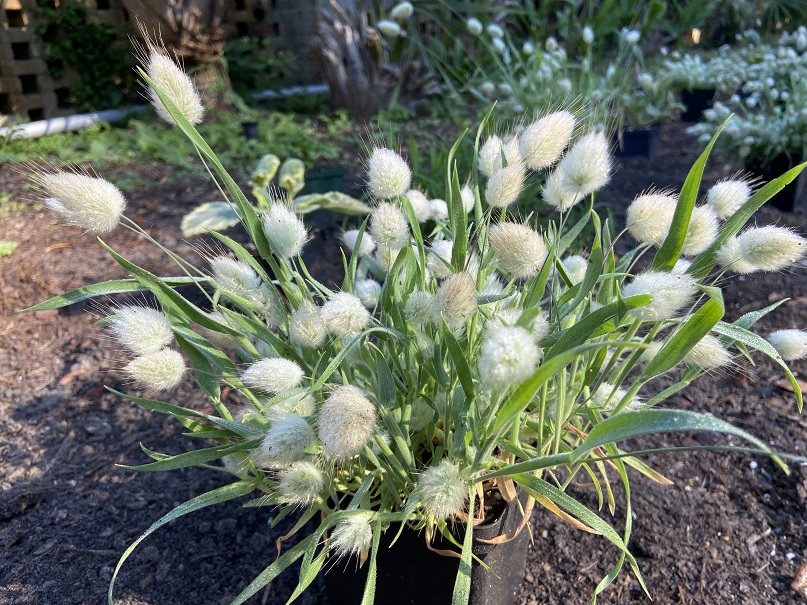 Fortunately, the bunny tail grass is already out in the gardens now, so if you want to see some for yourself, make sure you visit the White Garden to experience it!
7. Tomatoes (Solanum lycopersicum)
What better way to round out our list than with tomatoes? With the addition of Bethea's Garden, our farm garden outside of the Wall Lowcountry Center, we have been growing a ton more edible plants in recent years. Numerous cultivars, or cultivated varieties, of tomatoes, peppers, eggplants, squash, and many other goodies can be found inside the gates of the garden. While the bulk of our edible plantings may be housed in Bethea's, you can still spot a limited selection of edible plants in other areas of the gardens too!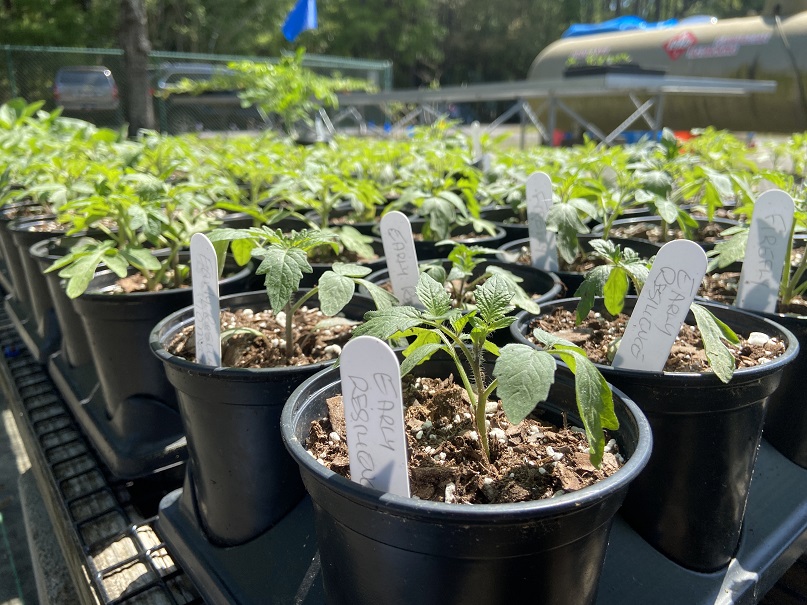 With the gardens in the midst of reinventing itself for another year of spectacular displays, now is the time to visit us! It's not everyday you get to see snapdragons flowering only a garden away from floriferous zinnias. This is truly the time to see the best of both worlds - make sure you don't miss it!
See you in the Gardens!