Hello All! I'm Madison, a rising senior working on a biology degree at the University of South Carolina (Go Cocks!) and I am so excited to be spending the summer at Brookgreen as their horticulture intern. It was not until taking a botany course my sophomore year when I realized I was more suited for the garden rather than medical school like many other biology students. It turns out, I do not have much of a tolerance for whining, complaining, or bodily fluids.  
I have already learned so much about horticulture and participated in several new and exciting gardening tasks. Over the course of the summer, I will be spending time with several of Brookgreen's horticulturists. My first two weeks have been spent with Frank, getting experience with annual and perennial care.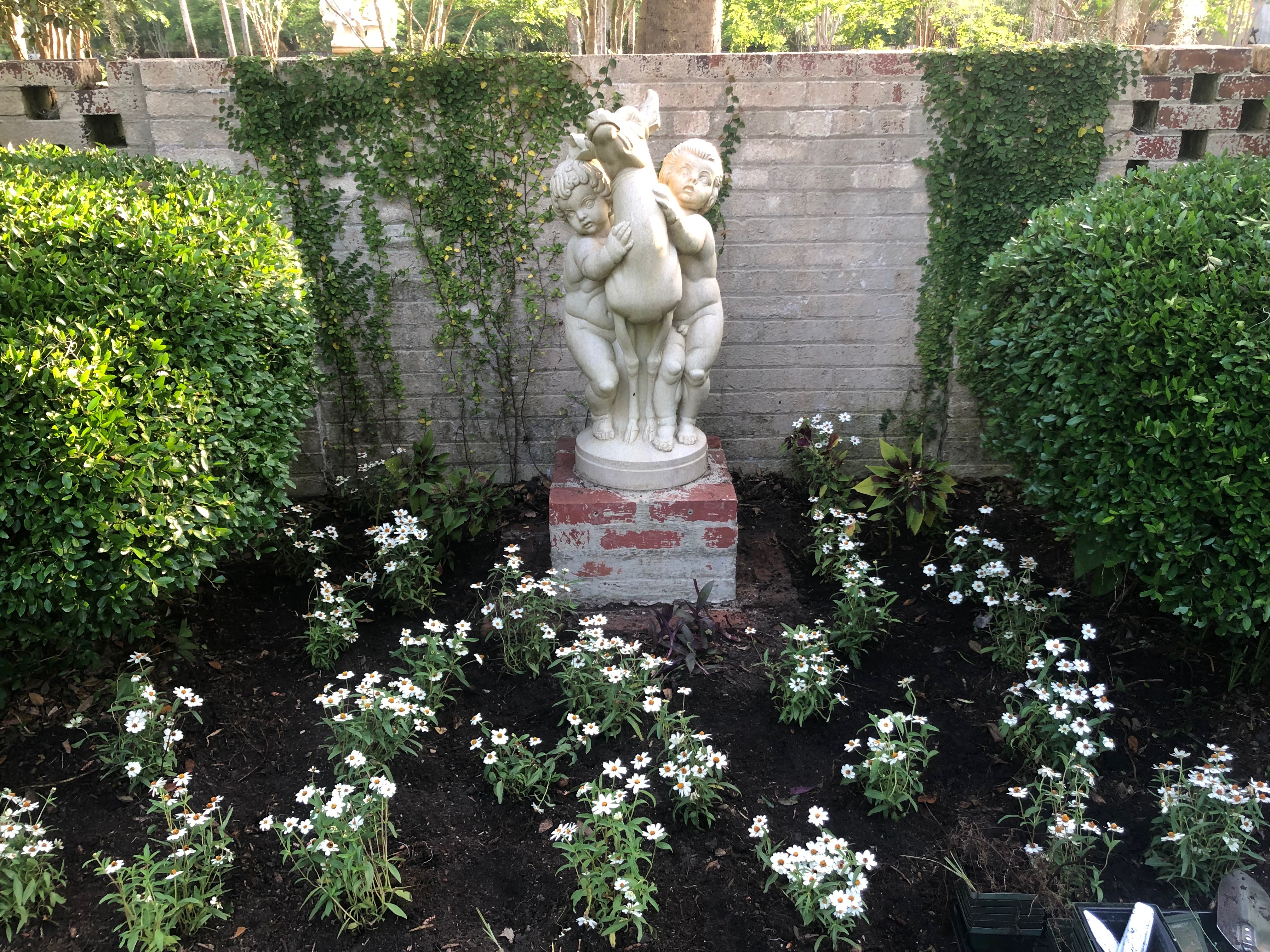 If I have learned anything about Brookgreen so far, it's that their motto, "Ever Changing. Simply Amazing," holds true. We have been busy pruning shrubs, tackling overgrown beds, cleaning out ponds, and planting plenty of new plants in the garden.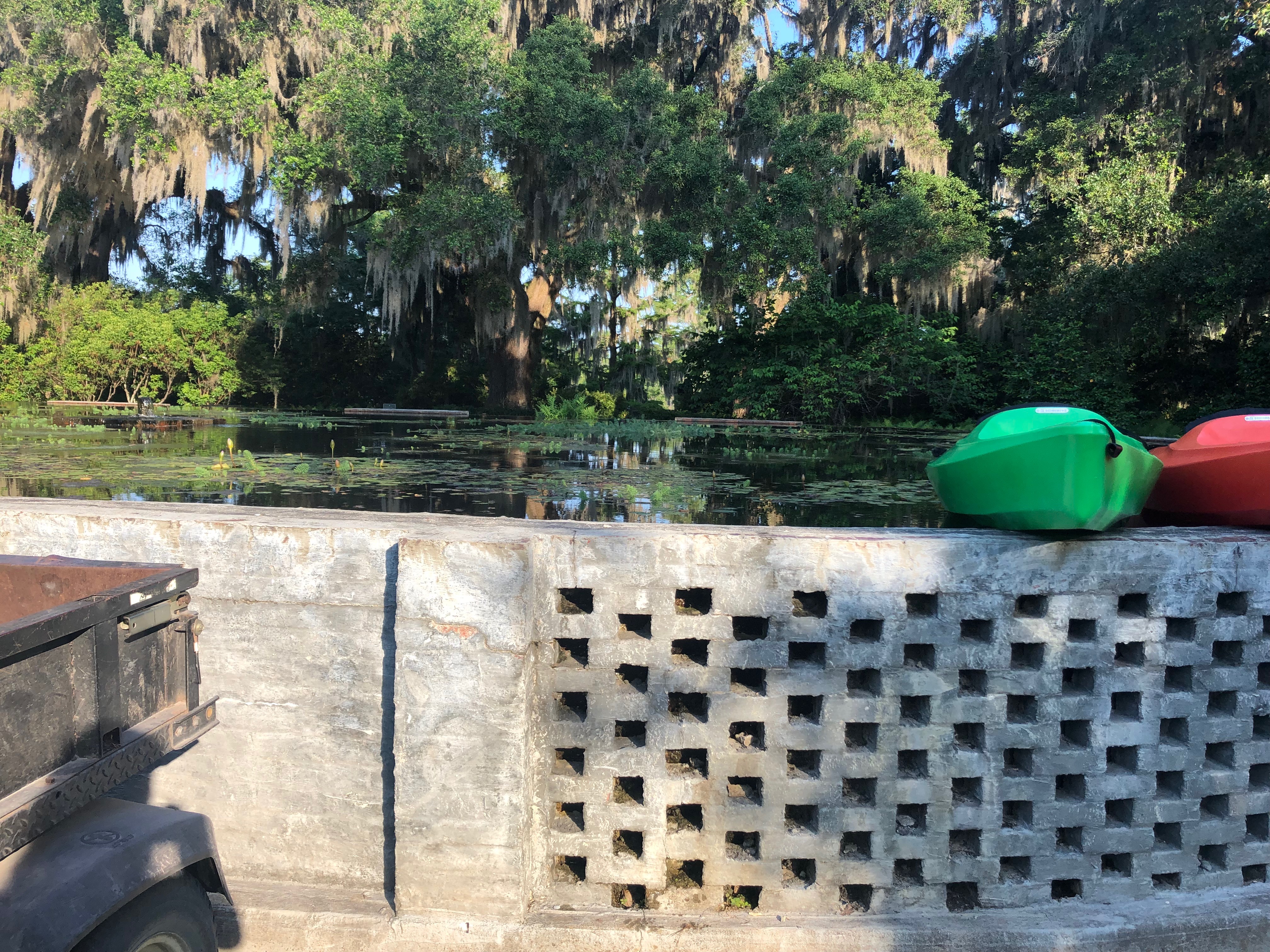 Over the past few days, Frank and I have been working on incorporating a particularly eye-catching specimen into the garden: a monkey puzzle tree (Araucaria araucana), obtained from Breezy Acres Nursery. The monkey puzzle tree is native to the Chilean coast and the Andes mountains in Argentina. It is characterized by the spiky needles whorled around its branches. It is the arrangement of these needles that give the monkey puzzle tree its name because it would be a puzzle for any monkey who tried to climb it.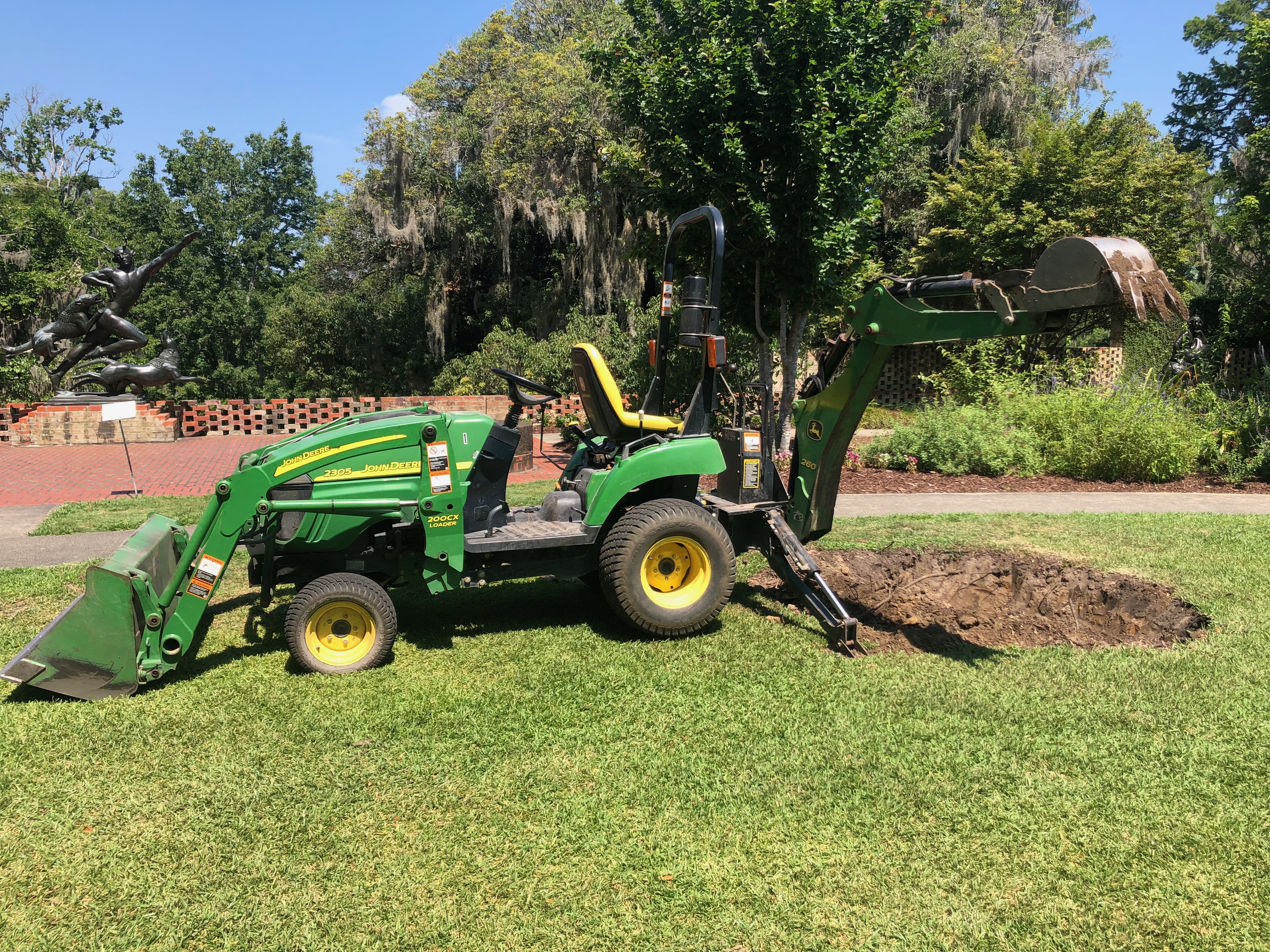 Monkey puzzle trees tend to be well-suited to areas exposed to full sun or partial shade and will grow in almost any soil as long as it drains well. In the spot in the Upper Right Wing where this monkey puzzle calls home we found about a foot and a half of soil and then a clump of thick, wet clay. So out came the back hoe to dig out all the clay, leaving behind a kiddie-pool-sized crater in the garden. Coarse soil, compost, and sand were added to the existing soil to improve drainage and soil fertility.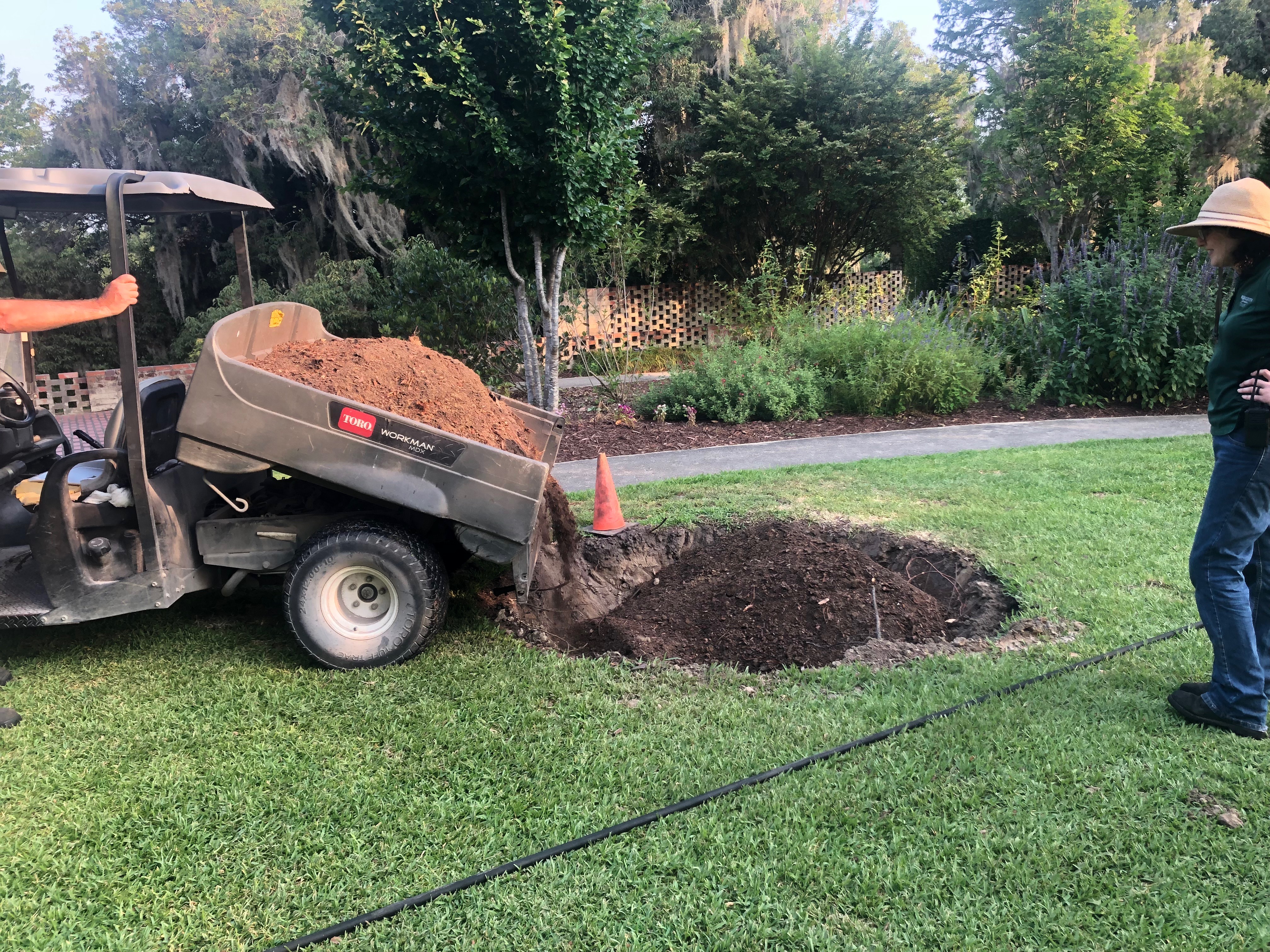 It may appear that a bed this large is a bit of an overkill for such a little plant, but much like that oversized "Disney on Ice" t-shirt your grandmother bought you in the fourth grade, the monkey puzzle tree will certainly "grow into it."