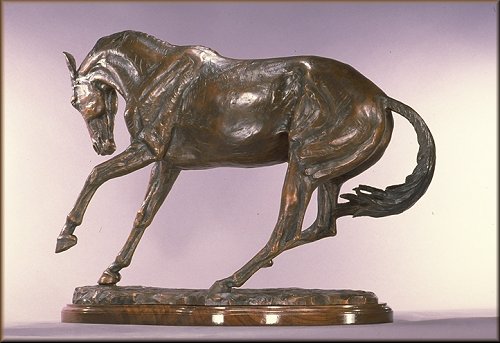 When:
Monday, March 12, 2018

to

Friday, March 16, 2018
Where:
Campbell Sculpture Center
The workshop will guide students in building a small equine figure, through a systematic approach, based on anatomical principles.  Informal talks on anatomy will give an understanding of basic skeletal and muscular structure as it relates to form and movement.  Instruction will progress from the building of an appropriate armature to the development of a complete sculpture in clay.  The class is suitable for all skill levels, from complete beginners onward, and all students will receive individual attention.
$650 plus materials' fee.
For more information and how to register, click here.