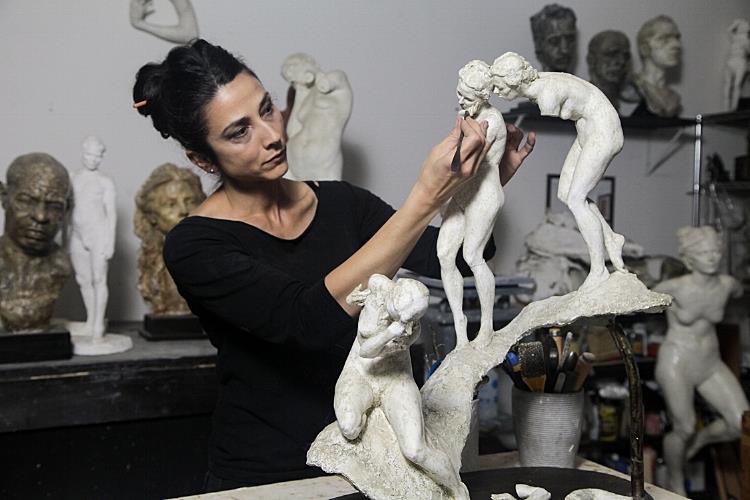 When:
Monday, April 16, 2018

to

Friday, April 20, 2018
Where:
Campbell Sculpture Center
In this five-day workshop, students will work from a model, modeling a portrait at 3/4 scale in water-based clay. During the second half of the class, they will cast the portrait and create an original plaster cast of their work. We'll discuss and practice plaster finishing techniques, as well as some basic treatments to add color to the surface and seal the plaster. Teaching methods will include demonstrations, discussions, and individual feedback. The finished piece can easily be shipped home or transported in a vehicle as necessary.
Workshop is $650 plus materials and model's fee.
For more info on our workshops and registration information, click here.