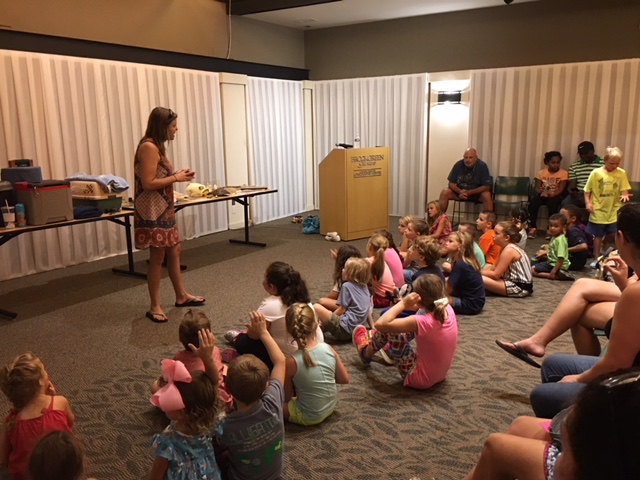 When:
Thursday, January 18, 2018 -

10:00am

to

1:00pm
Where:
Wall Lowcountry Center Auditorium
Brookgreen's monthly Homeschool Explorer Programs will be offered the third Thursday of each month, January throughout May and September through November.   Homeschool groups may participate in a themed program that is designed to offer lively, hands-on, standard-based lessons about nature, history, and art. They will enjoy an interactive presentation and complete a make-and-take craft. 
On January 18, the theme is "Dinosaurs and Fossils."  
Students will enjoy an exciting adventure through the Jurassic and Cretaceous periods, during an educational and entertaining tour of our Dinosaurs! exhibit. (Touring exhibit will be an additional cost.)  They also will learn about the characteristics that enable dinosaurs to move, defend themselves, and eat.  Students will learn about the unique ecosystems, of the time, and how environmental changes may have affected the dinosaurs.  Dig into the past to uncover information about dinosaurs by exploring a replica of a paleontologist's excavation site that showcases how paleontologists uncover specimens. They will uncover fossils on their own and take an up-close look at a real Hadrosaurus fossil. After learning how fossils are formed and excavated, students will "dissect" a realistic-looking Hadrosaurus to determine what may have caused its demise. 
Registration forms are available online.  For more information, contact Stephanie Atkinson, Coordinator for Nature Education Development, at 843-235-6055 or by using our contact form and choosing education from the drop down menu.