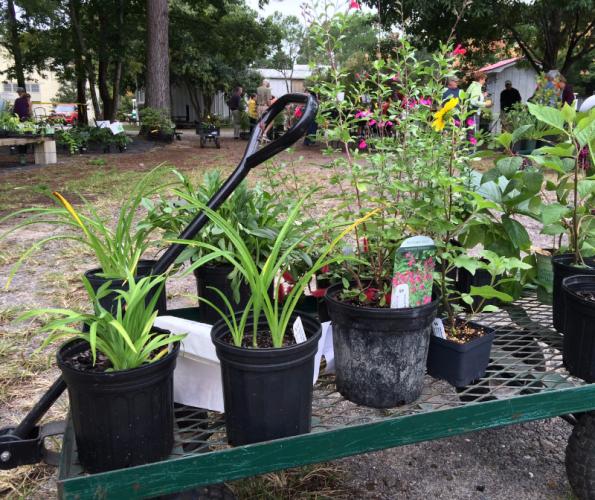 When:
Tuesday, July 10, 2018 -

12:00pm

to

1:00pm
Tuesday, September 18, 2018 -

12:30pm

to

1:30pm
Tuesday, October 9, 2018 -

12:00pm

to

1:00pm
Tuesday, November 13, 2018 -

12:00pm

to

1:00pm
Where:
Frye Classroom, Welcome Center
Join us as we bring back a favorite lecture series, Dirt N' Details. Members of our horticulture staff, volunteers, as well as outside experts in the field of horticulture and gardening, will provide lectures and/or demonstrations. Bring your lunch and enjoy good information on gardening topics. \
September 18, 2018 -  Fall Plant Sale Preview by Christy Anouilh, Brookgreen's Curator of Plant Collections. Come and see some of the plants that will be featured at our Fall Plant Sale on October 13.
October 9, 2018 - Southern Turf Grass and Perennials by Gary Forrester, Regional Senior Extension Agent with Clemson Cooperative Extension. Have you moved from another area to live in coastal South Carolina? Forrester will discuss what turf grasses grow best in our area and how to take care of it. Also, the best perennial plants that can thrive in our heat and humidity.  ***Location changed to the Wall Lowcountry Center Auditorium***
November 13, 2018 - Ben Powell, the Area Forester and Natural Resource Agent with Clemson Extension, he will be speaking on Wildlife in Your Backyard, how to attract and how to deter deer.