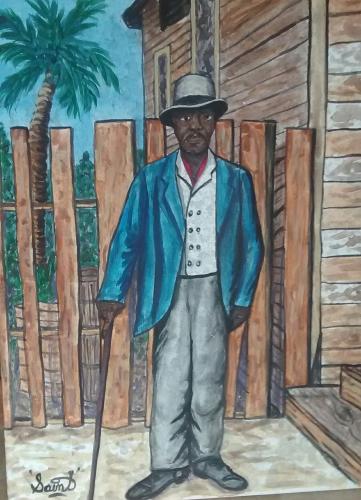 When:
Monday, January 15, 2018

to

Sunday, March 18, 2018
Where:
Learning Lab I at the Wall Lowcountry Center
"Come Ya, Bin Ya", an art exhibit that expresses the experience and lifestyle of Gullah culture and cultures of the African Diaspora, will be displayed at Learning Lab I of the Wall Lowcountry Center from 12-4:30 p.m., daily from January 15 through March 18.  The works of Gullah, African Diaspora Artists, a group of Lowcountry artists, and others display mediums that include paintings of collage, oils, and watercolor; textiles, batik; sculptures; sweetgrass basketry; carving; photography; and printmaking.
"Our objective is to give viewers a historical and modern look at the Gullah, and Diaspora cultures through the arts," said GADA Chair Diane Britton Dunham of Beaufort, SC.  Other featured artists are: Arianne King Comer, James St Clair, James Denmark, Susan Madison, Rev. Kenneth Hodges, Mary Dawson, Brenda Singleton, Hank Herring, Jery Taylor, Al Davis, and Natalie Daise.  
This exhibit is sponsored by Wendy Wilson Belser in memory of Alberta Lachicotte Quattlebaum