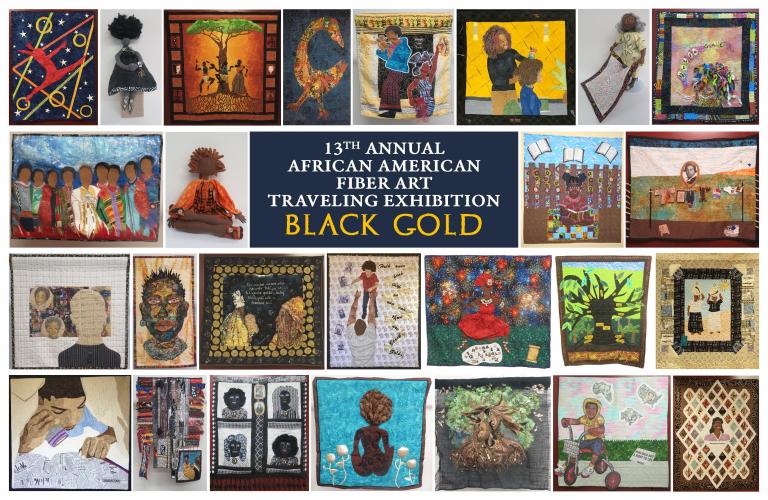 When:
Saturday, September 14, 2019

to

Sunday, October 27, 2019
Where:
Wall Lowcountry Center Auditorium
This exclusive show features 26 pieces of exceptional quality fiber art, handcrafted by African American fiber artists from throughout the nation.
Curated by nationally exhibiting textile artist Torreah "Cookie" Washington, these works will be displayed in the Wall Lowcountry Center Auditorium from Saturday, September 14 until Sunday, October 27.  The exhibit is open from 12:00 - 4:30 p.m. daily.
Pieces in this traveling exhibit were selected from the 13th Annual African American Fiber Art Exhibition: BLACK GOLD organized by the City of North Charleston Cultural Arts Department. The theme of this year's exhibit was directly inspired by the song "Black Gold" by Esperanza Spalding. More than 50 artists accepted the challenge to review the lyrics of Spalding's song, as well as the official music video, then create a fiber work, such as an art quilt, doll, wearable art piece, etc.,to inspire the next generation. 
The traveling exhibit is managed by the South Carolina State Museum Traveling Exhibits Program.