"Escape to a place where the climate is warm and the plants are lush." Sounds just like a vacation ad, right? Well, at Brookgreen Gardens, this vacation spot is known as The Greenhouse! Inside this space, the horticulture staff nurtures plants from seeds, cuttings, and plugs into the plants that you see on your adventures around the gardens. Today, we'll be talking about seed planting and how beneficial this practice is to your health!
Plant Health
Seeds come in so many shapes and sizes, but what exactly are they? A seed is defined as "a small embryonic plant enclosed in a covering called the seed coat" (Science Daily, 2021). Seeds come from plant reproduction and can be found in the fruits of a plant (Science Daily, 2021). While some plant seeds can be harvested for consumption, many seeds are used to grow more plants! Once you harvest these seeds from your own garden (or local garden supply store), where should they go? Keep reading to find out!
Personal Health
Planting seeds is one of many tasks in the world of horticulture. Gardening has been shown to reduce cortisol levels, which triggers stress (Jones, Tarter, and Ross, 2021). Seed planting at indoor gardening tables has improved cognitive performance in a horticulture therapy program for patients with mild to moderate dementia (Tseng et al., 2020). In the same vein, box gardening has had positive results as a form of horticulture therapy for veterans seeking substance abuse treatment at the VA Hospital in Virginia (Lehmann, Detweiler, & Detweiler, 2018).
Practicing Health
Seed planting can be an enjoyable, relaxing experience that yields luscious plants like the ones mentioned at the top of this blog. Below are steps to consider when you start planting!
The first major step of planting seeds is to figure out what you want! I recommend researching the plant(s) you are interested in, their optimal conditions, and your own growing zone. This can help you narrow down which plants should easily succeed and which plants may need some extra attention. Researching plants can also expose you to plants you may not know about and you could find your new favorite plant! If you are able, reach out to local garden suppliers and greenhouses to learn about their experiences with the plants you are interested in and get advice. 
Once you have the plant you're interested in, go get the seeds! Make note of any seed preparations you need to make, like scarification or stratification. Scarification is the thermal, mechanical, and chemical manipulation of seeds to stimulate germination, while stratification is the natural group of processes (temperature, light, and water) that can be simulated to stimulate growth.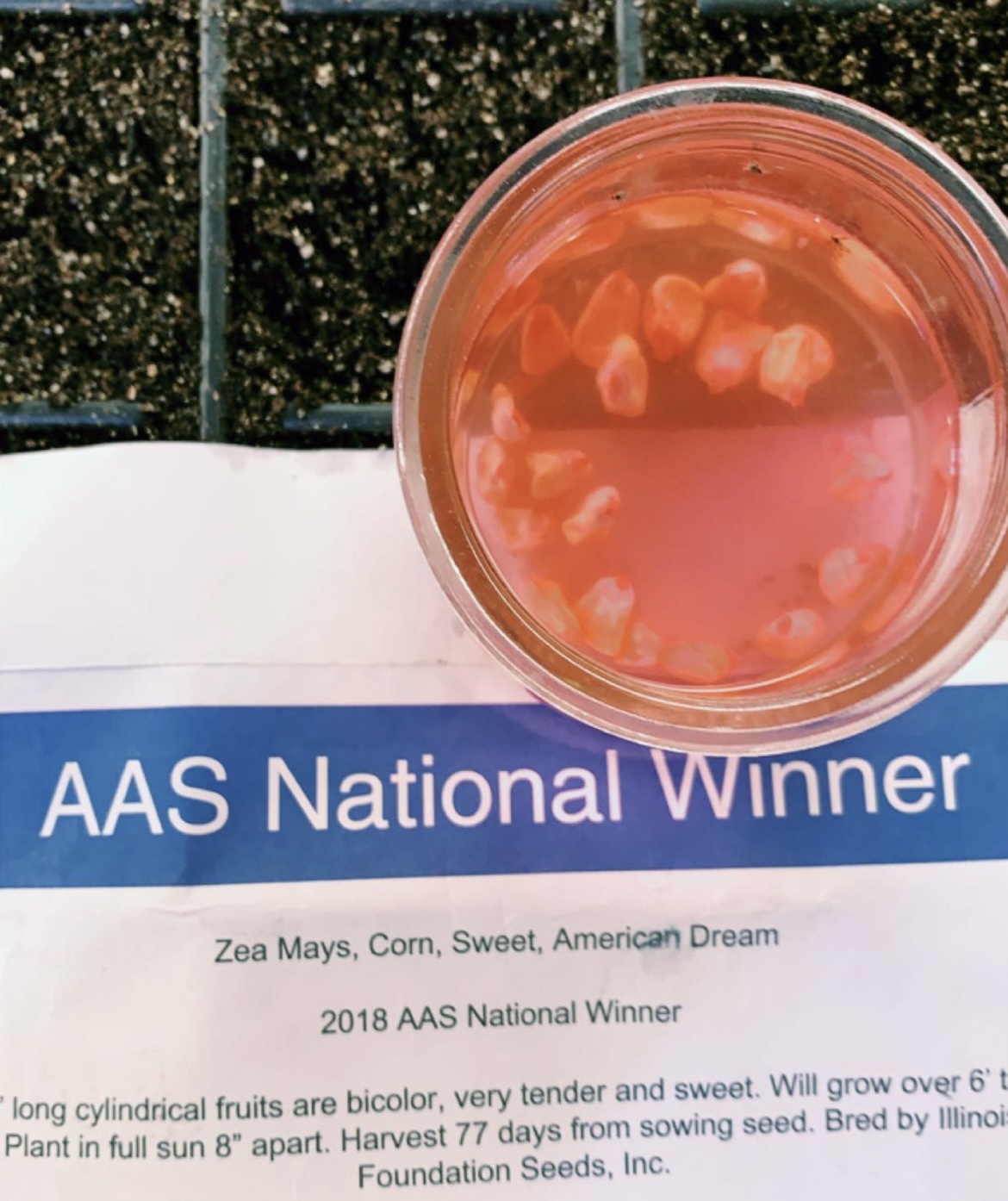 Now that your seeds have been prepared, you can plant them in the dirt and water them. Planting the seeds far enough in the dirt and giving them enough water is crucial to your plant's success. During the research phase, make a note of any planting instructions for your seeds to help you out here. After the seeds have been planted, water them as they need and watch them grow!
Thanks for joining me for this week's Behind the Seeds! Grab some seeds and let's keep our PHs balanced!
References
Jones, R.; Tarter, R.; Ross, A.M. Greenspace Interventions, Stress and Cortisol: A Scoping Review. Int. J. Environ. Res. Public Health 2021, 18, 2802. https://doi.org/10.3390/ijerph18062802 
Lehmann, L., Detweiler, J., & Detweiler, M. (2018). Veterans in substance abuse treatment program self-initiate box gardening as a stress reducing therapeutic modality. Complementary Therapies in Medicine, 36, 50–53. https://doi.org/10.1016/j.ctim.2017.10.013
Science Daily (2021). Seed. Retrieved from https://www.sciencedaily.com/terms/seed.htm 
Tseng, W., Ma, Y., Wong, W., Yeh, Y., Wang, W., & Cheng, S. (2020). An Indoor Gardening
Planting Table Game Design to Improve the Cognitive Performance of the Elderly with Mild and Moderate Dementia. International Journal of Environmental Research and Public Health, 17(5), 1483–. https://doi.org/10.3390/ijerph17051483